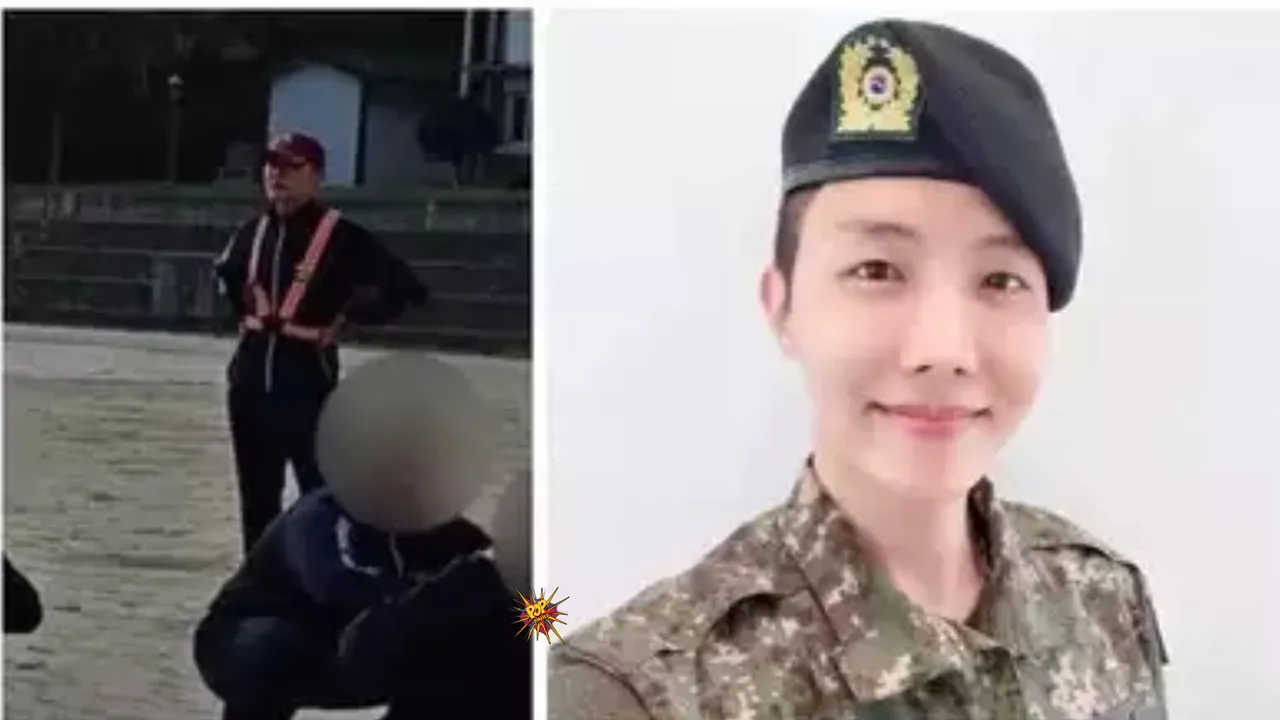 BTS's J-Hope, a beloved member of the global sensation, is currently fulfilling his mandatory military service, which commenced in April this year. Throughout his service, J-Hope has been diligently sharing updates with his fans, and a recent candid photo showcases him in a new light.
 on The Camp trainee cafe, portrays J-Hope in his military uniform, complete with a cap. It's a testament to his unwavering commitment and dedication in his role as a soldier. J-Hope's journey in the military began on April 18 when he entered the Army 36th Division Recruitment Training Center in Gangwon-do. His mission is to contribute to the national defence of his country.
In July, J-Hope connected with his fans through the fan community Weverse, providing an update on his status. He mentioned his hard work as an assistant for training and extended well-wishes to all Korean soldiers and trainees, wishing them good health. Notably, the K-pop idol earned the 'special warrior' designation, underscoring his exceptional performance. He expressed, "You do your best in every situation, and you have good results."
J-Hope's commitment to fulfilling his military service with dedication and distinction is a source of pride for both his fans and his nation. Beyond his musical prowess and electrifying performances, he continues to shine as a remarkable role model, exemplifying the values of service and commitment.
Also Read: