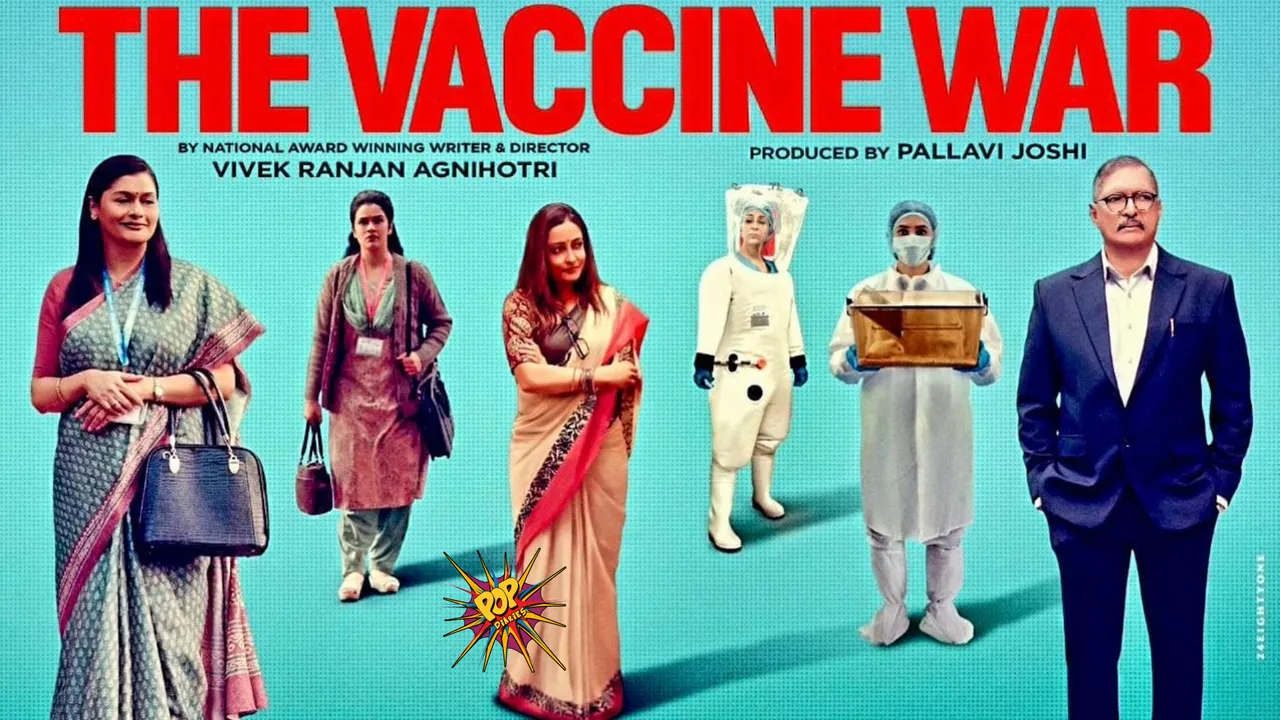 The much-anticipated film, 'The Vaccine War,' directed by the acclaimed filmmaker Vivek Ranjan Agnihotri and featuring the talented actors Nana Patekar and Pallavi Joshi in the lead roles, has finally made its debut on screens across the globe. With its release, the film has not only sparked a frenzy of excitement but also stirred profound discussions within the film industry and among audiences. 
'The Vaccine War' has quickly proven to be a global sensation!
'The Vaccine War' has quickly proven to be a global sensation, with audiences gradually flocking to theatres both in India and around the world. The film's incredible growth in various international markets is a testament to its compelling narrative and thought-provoking content. ALSO READ: Second Baby Joy For Anushka Sharma and Virat Kohli? DEETS INSIDE
'The Vaccine War' has swiftly become a global cinematic sensation, with its release prompting a significant surge in audience engagement. In the Gulf Cooperation Council (GCC), the film has seen a remarkable growth rate of 135%, captivating audiences with its compelling narrative and thought-provoking themes. Meanwhile, in Australia, it has witnessed a staggering 130% surge in viewership, demonstrating its universal appeal. Across the Tasman Sea, New Zealand has shown an impressive 102% growth in the film's popularity, highlighting its resonance with diverse audiences. In North America, both the USA and Canada have experienced an astonishing 150% jump in attendance, underscoring the film's ability to captivate viewers across borders. Furthermore, in its home country of India, the film has garnered a remarkable 100% increase in viewership, solidifying its position as a must-see cinematic masterpiece. 'The Vaccine War' is not only a film but a  phenomenon that transcends boundaries and resonates deeply with audiences worldwide. ALSO READ: Pregnancy Glam: These Celebrity Moms Packing Some MAJOR Fashion Goals!
The film's global success can be attributed to its timely subject matter, exceptional storytelling, and stellar performances by the cast, particularly Pallavi Joshi and Nana Patekar, whose portrayal has been hailed as a career-defining performance. 'The Vaccine War' is not just a movie; it is a conversation starter, a thought-provoking journey that has resonated deeply with viewers from diverse backgrounds. As it continues to make waves in theatres worldwide, it is poised to remain a topic of discussion for a long time to come. Just like Vivek Ranjan Agnihotri's movies, this film too had a decent start but is now catapulting to success.
'The Vaccine War'  features Nana Patekar, Sapthami Gowda, Raima Sen, Anupam Kher and Pallavi Joshi as lead characters and the film will tell the story of the crisis time when India developed the vaccine. Produced by Pallavi Joshi and I Am Buddha, the film was released in Hindi, Tamil, and Telugu languages with English subtitles.
ALSO READ:
The Romantic Mastermind: Yash Chopra's Love Affair with Bollywood
Bollywood Brides' Expression Of Love With Customized Kaliras To Veil!