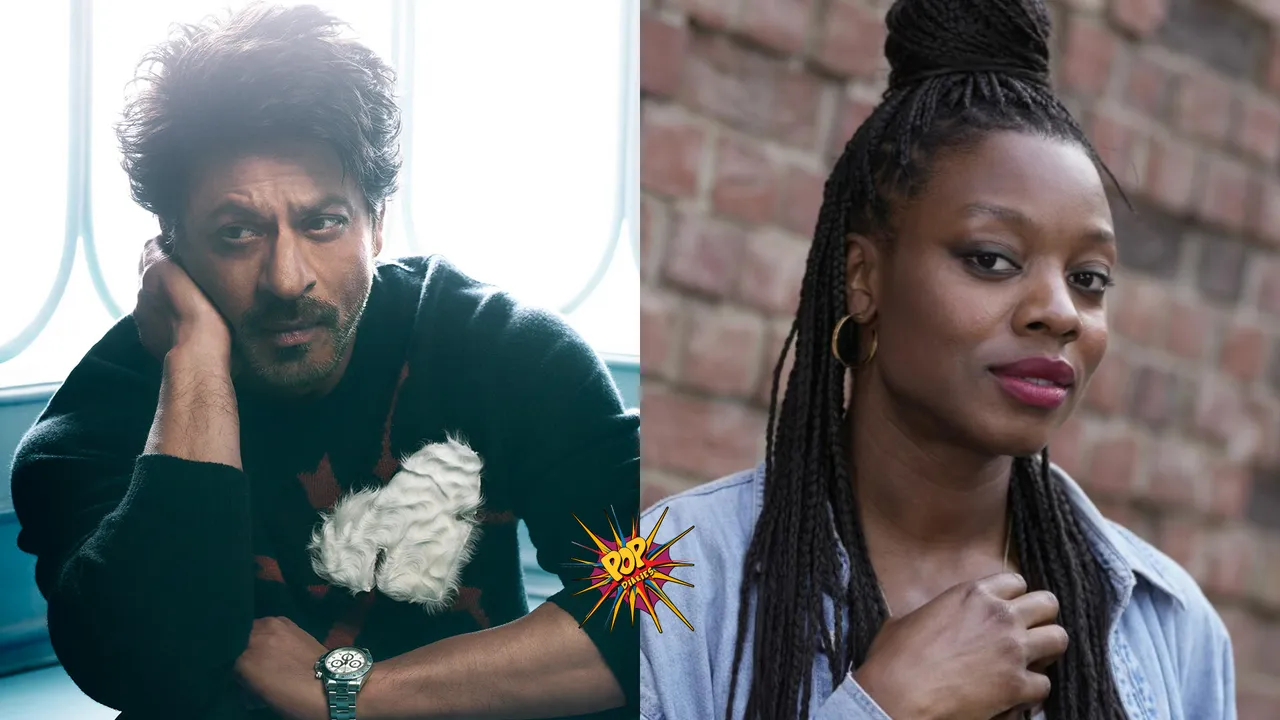 The allure of collaborating with the iconic Shah Rukh Khan knows no bounds in the international film fraternity. Time and again, filmmakers and stars from across the globe have openly expressed their eagerness to work with the unparalleled Indian film industry legend. The latest addition to this list is American director Nia DaCosta, who has recently voiced her admiration for King Khan and her desire to collaborate with him in the future.
Nia calls SRK 'Legend'!
With the much-anticipated release of her superhero film 'The Marvels' in India on November 10, director Nia DaCosta sat down for an exclusive conversation with News18. When queried about her choice of an Indian actor to collaborate with, she didn't hesitate to express her admiration, stating, "Shah Rukh Khan is undeniably a legend, isn't he? It's an obvious choice, really."  (ALSO READ: Blaming These Celebrities for Breaking Taboos: The Firsts That Transformed Indian Cinema!)
When asked if she had thought about bringing a Bollywood star on board, similar to Farhan Akhtar joining the series 'Ms. Marvel', Nia DaCosta said, "I never thought about that. I think we were just keeping everything really organic so we never wanted to do any kind of stunt casting''. She added, ''But there is always time, there's always time''. 
ALSO READ: Shah Rukh Khan: A Journey From Ignorance, Criticism To Now Being An Only Actor With Two 1000 Crore Films, An Unstoppable King!
Isn't it heartwarming? The King Khan reigns supreme even in Marvel's realm. Previously, renowned chef Vikas Khanna had made a compelling case to Ant-Man star Paul Rudd, urging him to consider casting Shah Rukh Khan in a Marvel movie. Khanna passionately expressed, "And if I have to recommend one Indian actor due to your enormous fan base in India, it's Shah Rukh Khan for the next Marvel movie. This is my humble request." To this, the actor graciously responded, "Beautiful."
Also, In the Disney+ Hotstar mini-series, 'Ms. Marvel,' the titular character openly declared herself as a devoted fan of Shah Rukh Khan. Furthermore, when discussing the possibility of his cameo appearance in 'Ms. Marvel,' directors Adil El Arbi and Bilall Fallah also referred to him as a legend, they said, "To begin with, Shah Rukh Khan is the biggest star in the world, and we are enormous fans of his iconic work."
Further referring to Shah Rukh Khan's presence in the comic book realm, the directors emphasized his pre-existing status in the Marvel Cinematic Universe, stating that references to the iconic actor were already present. They expressed their logical decision to incorporate a character inspired by Shah Rukh Khan, emphasizing his popularity among South-Asian and Pakistani-Indian audiences.
ALSO READ:
Diwali Sparkle: A Complete Look At Bollywood Divas' Bright Ethnic Attires Worn At Manish Malhotra's Party!
Exploring Tabu's Effortless Transition From Innocent To Groundbreaking Roles!