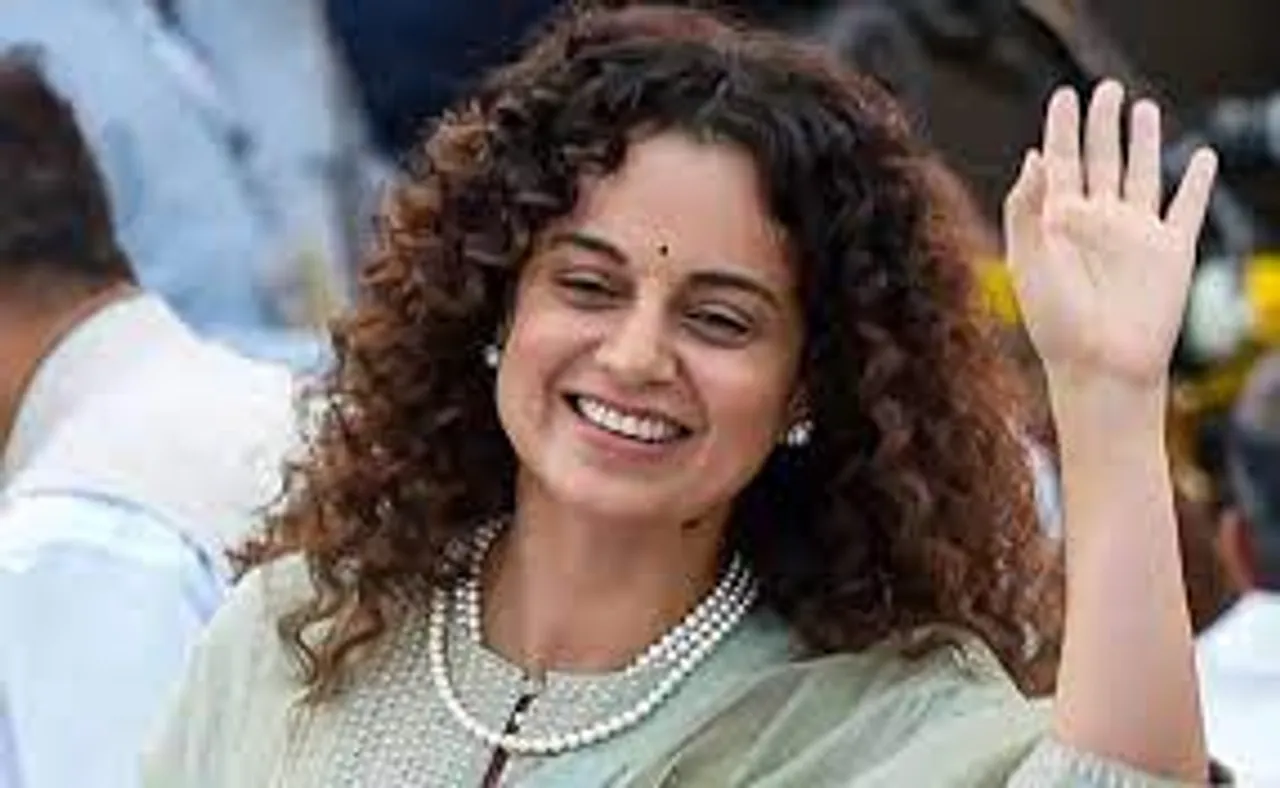 Bollywood actress Kangana Ranaut recently attended a conclave alongside Lieutenant Shivangi Singh, the trailblazing first woman fighter pilot to soar the skies in a Rafale jet. The meeting served as a poignant intersection of 'reel Tejas' meeting 'real-life Tejas', as the actress delved into her role in the upcoming film 'Tejas' and the emotional journey of our brave fighters at the border.
Kangana, who essays the role of a fighter pilot in the film 'Tejas', has left no stone unturned to immerse herself in the character and the intricacies of life on the frontlines. Her dedication to portraying the struggles and triumphs of our armed forces personnel has been widely acknowledged. In her conversation with Lieutenant Shivangi Singh, Kangana shed light on the tremendous respect and admiration she holds for the fighters defending our nation's borders.
The interview served as a testament to why Kangana Ranaut was the perfect choice to bring the story of 'Tejas' to life on the silver screen. The actress said " We have made a film called 'Tejas' that explores the emotional journey of a soldier stationed at the borders, delving into the psyche of an Indian soldier and the impact of discussions on their morale. When you speak disparagingly about our soldiers, questioning their dedication and even refusing to stand for the national anthem, it not only disheartens them but also reflects a lack of responsibility. Our soldiers exhibit immense courage and valor while facing adversaries, yet they are sometimes unjustly criticized. This film aims to shed light on the unfounded accusations and irresponsible statements made against our armed forces. Before making such allegations, it is crucial to understand the gravity of the situation and the sacrifices our soldiers make. 'Tejas' unveils the truth behind such incidents and why it is imperative to refrain from baseless comments. Discover the reality on October 27th." 
Recently, the much-anticipated trailer of 'Tejas' was unveiled, capturing the hearts and imaginations of audiences across the nation. The trailer has garnered an impressive 30+ million views and is receiving widespread appreciation and adoration. The high-octane action sequences, Kangana's powerful performance, and the film's patriotic fervor have struck a chord with viewers, making 'Tejas' one of the most anticipated releases of the year.
Produced by RSVP, Tejas stars Kangana Ranaut in the titular Role. 
Written and Directed By Sarvesh Mewara and Produced By Ronnie Screwvala, the film is scheduled to release in Theatres on October 27th , 2023.
she is the perfect choice to play a soldier onscreen... what a speech 👏🔥 #Tejas #KanganaRanaut pic.twitter.com/wDnN8U42Fk

— 𝖓𝖆𝖛𝖎 (@NaviKRStan) October 10, 2023