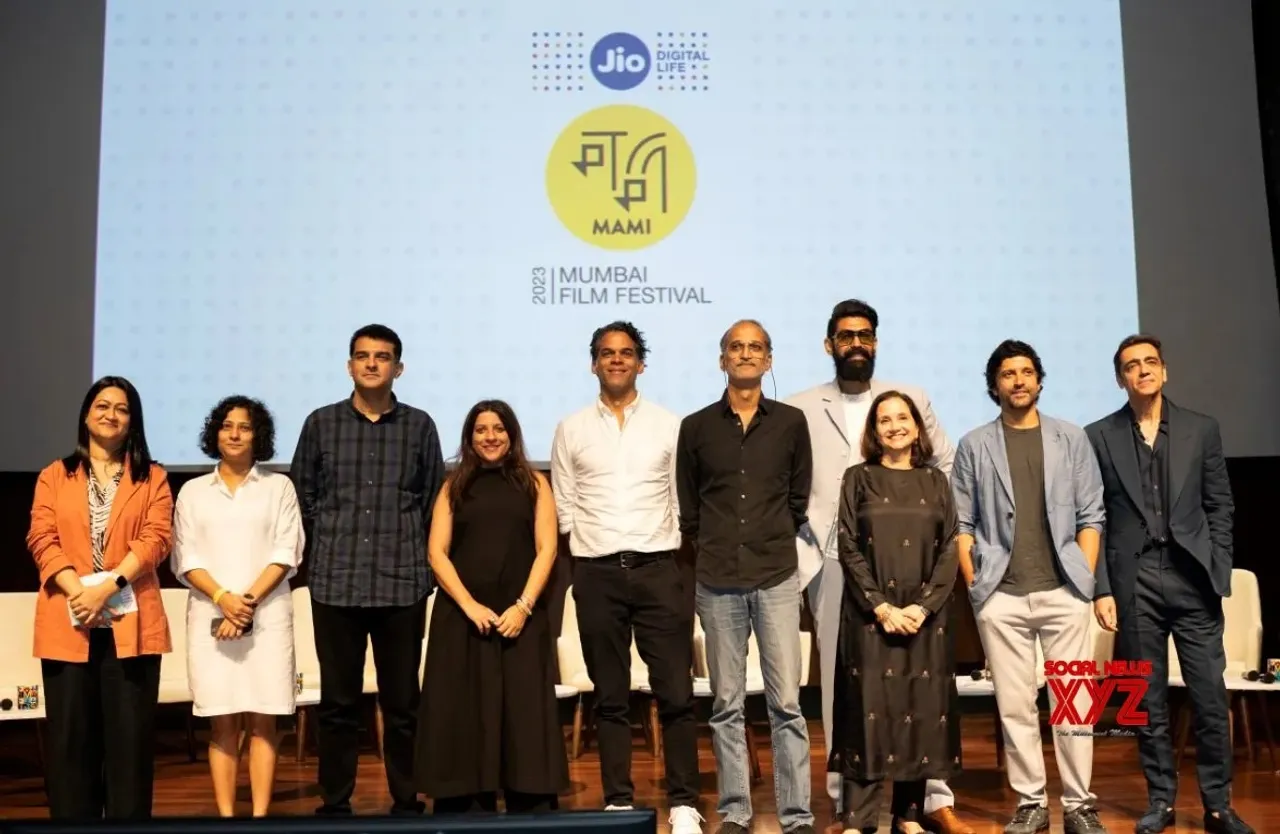 Jio MAMI Film Festival is coming back this year in physical touch after 4 years of keeping it all virtual. Festival director along with board members revealed the lineups of the films
at a press conference in Mumbai on Monday.
In this edition the  festival there will be screening of over 250 films across 70 languages with prime focus on 'contemporary films and new cinematic voices from South Asia'.
The main competition at the  festival this year, the South Asia Competition, will comprise 14 films from across India, Bangladesh, Bhutan and Nepal as well as diaspora filmmakers from the UK and Germany in diverse languages such as Bengali, Nepali, Garo, Hindi, Marathi, Kannada, Malayalam & Dzongkha. Some of these films are Agra by Kanu Behl, Bahadur- The Brave by Diwa Shah, Dilli Dark by Dibakar Das Roy, Guras by Sourav Rai & Mithya by Sumanth Bhat. 
Later, board members announced, non-competition section in which around 46 films (22 features + 24 non-features) will be showcase the diversity and offer a glimpse into the rich tapestry of South Asia. These films varies in more than 20 languages in hybrid form.
The festival has many other sections; one of them is ICONS: SOUTH ASIA. Non-competitive section of the  festival which showcases new work by established South Asian film makers with a loyal following in audiences. This year the section features directors such as Mostofa Sarwar Farooqui from Bangladesh, Prasanna Vithanage from Sri Lanka Nabin Subba from Nepal and nishtha Jain, Anand Patwardhan, Gurvinder Singh Amit Dutta and Vikramaditya Motwane from India.
Further, MAMI has sections like Gala Premieres, World Cinema which is integral part of the festival since 1997, The segment offers a panoramic view of the most ambitious and accomplised new films from around the globe. Other sections are After Dark, Dimensions Mumbai, Royal Stag Barrel Select Large Short Films, Marathi Talkies, Retrospective, Tribute, Recap.