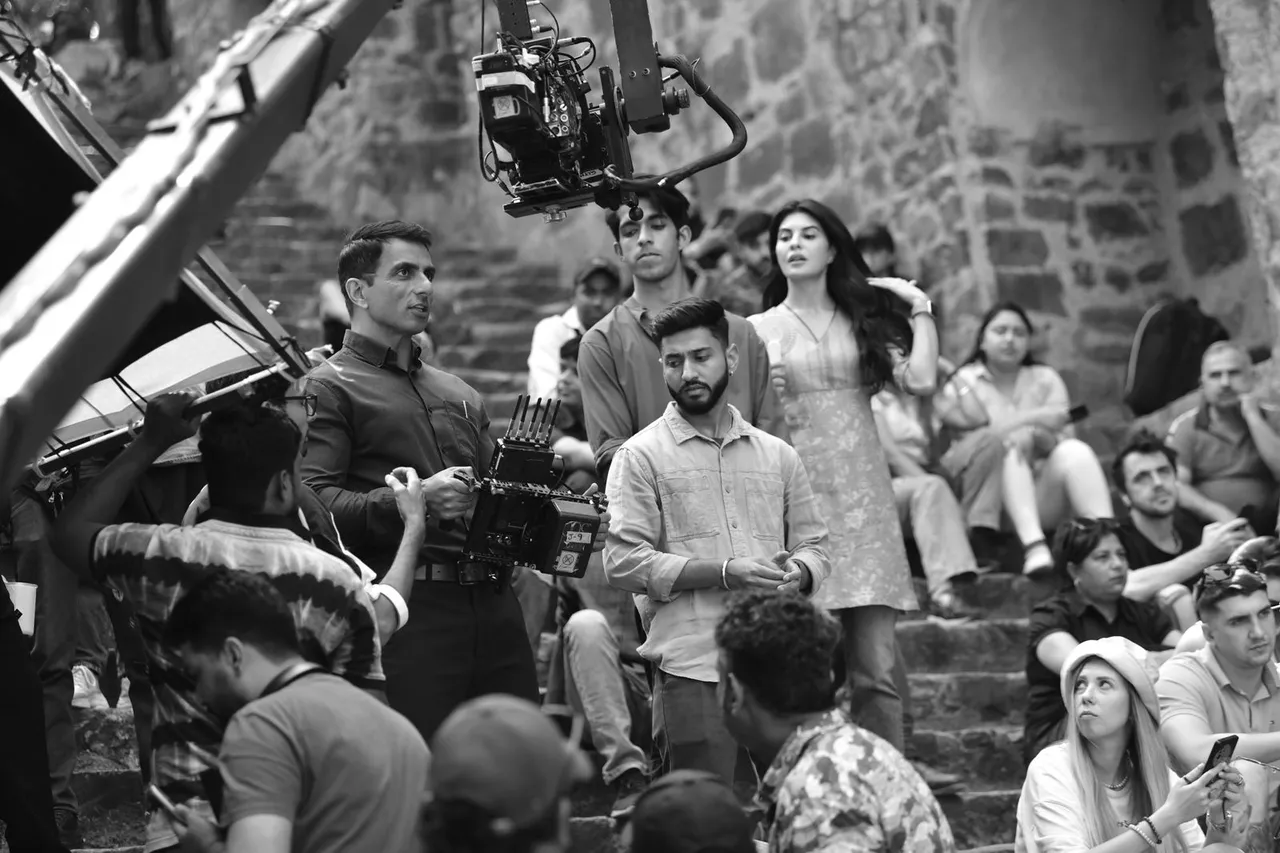 Sonu Sood has concluded filming for his debut production, 'Fateh,' and has delighted his fans by offering them an exclusive look behind the scenes of his upcoming project. The actor recently expressed his gratitude to his co-star, Jacqueline Fernandez, through shared behind-the-scenes photos, which vividly showcase the undeniable chemistry between the two actors. This has left the audience eagerly anticipating the on-screen magic they will bring to the project. The actor captioned his post:
"Fateh is just the beginning of a magical journey, and as I wrap up the shoot, i promise this will be your most memorable one .
Jackie I truly appreciate your humility, hard work and dedication.. thanks for being yourself. As I promised this is going to be your best one @jacquelienefernandez 
"Fateh" promises an electrifying cinematic experience with its action-packed narrative and Hollywood-inspired stunts, fueling excitement. Recently unveiled behind-the-scenes photos offer a tantalizing glimpse of Sonu Sood and Jacqueline Fernandez's captivating on-screen chemistry, intensifying anticipation for this grand cinematic spectacle. These images provide an exhilarating sneak peek into the film's production, filmed at unique, unexplored Indian and international locations, delivering an authentic feel. Sonu Sood's mission to infuse Hollywood-style thrill into Indian cinema adds to the anticipation. In collaboration with Zee Studios, Shakti Sagar Productions, "Fateh" amalgamates talent, chemistry, high-octane stunts, and a gripping storyline.