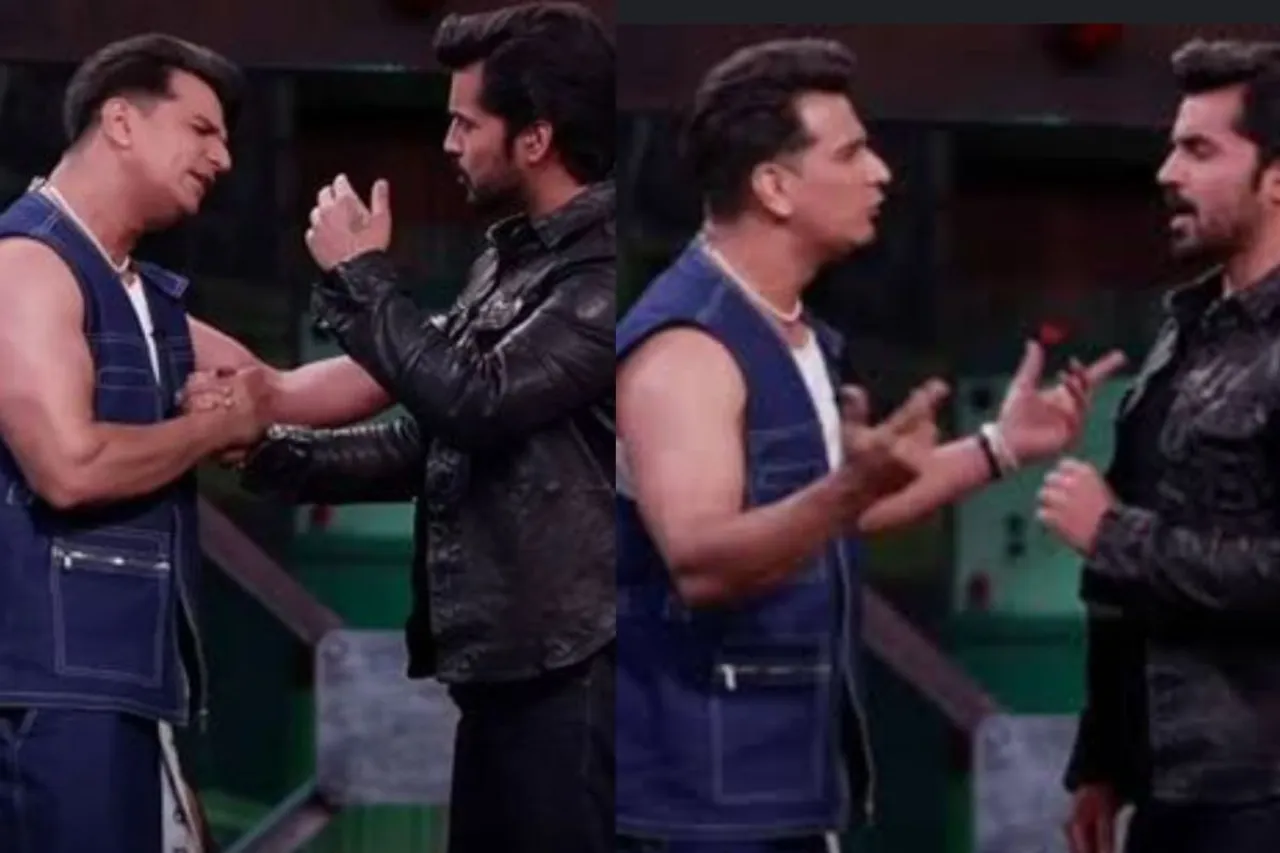 In the recent episode of Roadies: Karm Ya Kaand both the gang leaders Gautam Gulati and Prince Narula got into ugly fights with each other. This year in Roadies Sonu Sood is hosting the show, whereas, Prince Narula, Gautam Gulati and Rhea Chakraborty are the three gang leaders of the show.  From the begining of the show Prince and Gautam have been having verbal spat with each other where both of them have taunted each other. In the latest episode, their verabal fights turned into huge ugly and nasty fight and both of them almost got into physical fight. Fans have been divided between two of them and many people have call out their fight fake and scripted.
Sonu Sood and contestants came inbetween to stop their fights:
The fight broke out between them during the vote-out session. Both of them were seen arguing with each other over the game which later turned into personal fight. Both of them went over-the board and started taunting each other to next level and almost got into physical fight. Gautam called out Prince and said him his juniour and he took a dig of his professional carrer as well. To which Pince said, that Gautam is arrogrant and acts classy and consider himself superior to others and also called his career flop. Whereas, Gautam mocked Prince for constantly showing-off  about his previous wins. Gautam was seen taunting him, and he questioned him how much he earns in Roadies and says that he hires people like him. Whereas, Prince is seen saying, that he does not do Roadies for money but because he has immense respect for the show. They almost got into physical fight with each other then Sonu Sood and other contestants came in between them and stopped the fight. 
Ever since, their fights videos have surfaced on Internet, Netizens have different view point on it people have got divided into two teams and many people are calling it a scripted act for TRP. One user wrote, "TRP ke chakkar", whereas, another user wrote, "Gautam class is more than enough. Prince is overrated for real. his way of defaming others just to prove himself right is disgusting" On the other one user wrote, "Dono ko zyada Ghamand hai.. mst acting hai". Another user wrote, "Gautam camera ke samne kuch piche kuch.. hypocrite man"