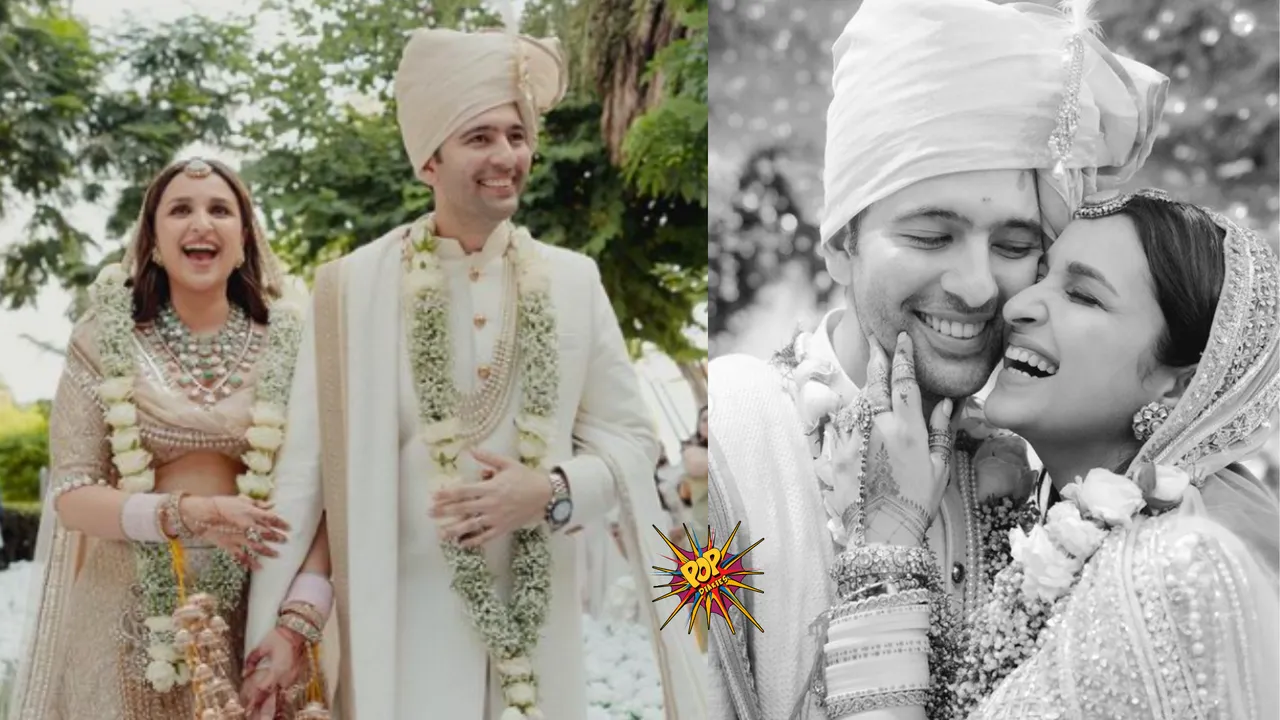 Bollywood actress Parineeti Chopra tied the knot with AAP Leader Raghav Chadha in a delightful wedding ceremony that took place in the beauty of Udaipur at Leela Palace on September 24 and the couple looked dreamy in their ivory matching marriage attires which unveiled several heartfelt secrets. 
Unveiling the different secrets and facts from the marriage ceremony which is mesmerizing the netizens, there's another piece of news that will win your heart. 
Simplicity shines, the couple opts for the No Gift Policy & Only ₹11 Milni!
As per the reports by Pinkvilla, the newlyweds did not accept any gifts from guests and Milni was restricted to a very minimal amount. 
ALSO READ: Bollywood Brides' Expression Of Love With Customized Kaliras To Veil!
A source close to the development was quoted as saying by the portal that Parineeti and Raghav did not exchange any gifts from the attendees of the wedding, while the mlini amount was strictly kept at only ₹11. 
What is Milni?
As per Hindu wedding rituals, often the bride's family/relatives give the groom and his family gifts and cash in the form of blessings, which is known as milni. 
The couple's wedding is making news for various reasons and several photos, and videos from the marriage are doing rounds on the internet. Recently the fashion designer and Pari shared that she added a challa (a traditional keychain) on her lehenga which used to be worn by her Nani (grandmother) in remembrance to feel her warm on the big day, which also featured several elements that were significant to the bride and groom. She had also engraved 'राघव' on her bridal veil. ALSO READ: Parineeti Chopra's Wedding: A Nani's Memory Lives On In THIS Way!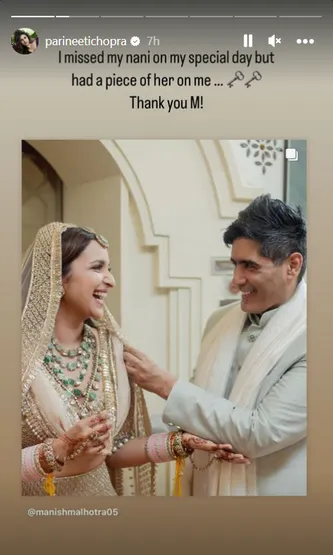 As per the reports by News18, RagNeeti will organize two wedding reception ceremonies one in Delhi and the other in Mumbai for their 'friends in the entertainment industry and politicians'. Earlier it was also reported that AAP Leader will host a reception in Chandigarh. 
A source was quoted as saying by the portal, "The couple will host two reception dinners, one in Delhi and one in. Mumbai. The one in the national capital will see a host of politicians. In Mumbai, Parineeti will be celebrating the next chapter of her life with her film industry friends." 
ALSO READ: Is White The New Indian Wedding Trend? From Parineeti Chopra To Alia Bhatt, Take A Look At The Trendsetters!
Delhi Chief Minister Arvind Kejriwal, Punjab CM Bhagwant Mann, former cricketer Harbhajan Singh, former tennis player Sania Mirza and others attended the couple's wedding in Udaipur.
ALSO READ: Pregnancy Glam: These Celebrity Moms Packing Some MAJOR Fashion Goals!