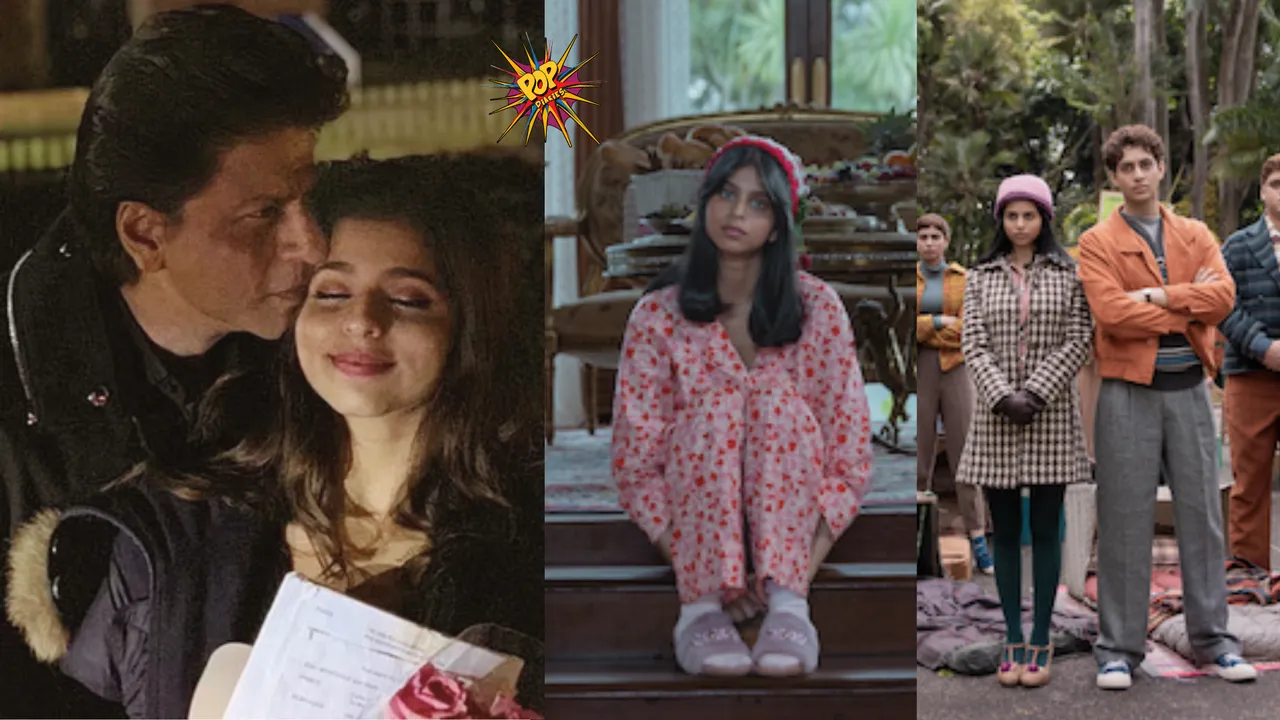 In a monumental moment for the Khan family, Suhana Khan, daughter of Bollywood's King Khan, Shah Rukh Khan, is set to make her debut in the upcoming Netflix film 'The Archies,' directed by the talented Zoya Akhtar. The much-anticipated trailer unveiled recently, has garnered widespread acclaim from both netizens and critics. (ALSO READ: Netflix's 'The Archies' Trailer Brings To Life The '60s, Reimagined By Zoya Akhtar)
King Khan's love for 'The Archies'
Shah Rukh Khan, known for his unwavering support for his children's endeavours, took to Instagram to share the trailer and shower praise on the film's team, particularly lauding Zoya Akhtar's directorial finesse. His caption read: "A contemporary subject with timeless characters #TheArchies… thrown into a world that is very fable like. Zoya has created such an innocent and pristine quality to the film….maybe just like our world could be with a more responsible outlook towards the environment. All the best to the entire team involved with this sweet and meaningful fun film!" (ALSO READ: 'The Marvels' Director Wants To Work With The 'Legend' Shah Rukh Khan)
SEE POST:
The heartfelt post underlines the pride and joy Shah Rukh Khan feels as he witnesses his daughter's foray into the world of cinema.
'The Archies' is not only Suhana Khan's debut but also marks the entry of Bollywood iconic late actress Sridevi's daughter Khushi Kapoor and legend Amitabh Bachchan's grandson Agastya Nanda into the world of entertainment. The cast also includes Mihir Ahuja, Vedang Raina, Dot, and Yuvraj Menda. The film, promising a blend of innocence and contemporary relevance, is set to start streaming on the OTT giant Netflix on December 7, 2023. (ALSO READ: Shah Rukh Khan: A Journey From Ignorance, Criticism To Now Being An Only Actor With Two 1000 Crore Films, An Unstoppable King!)
As the anticipation builds, Shah Rukh Khan's public acknowledgement of the film's charm and significance adds an extra layer of excitement for fans eagerly awaiting 'The Archies' debut on the digital platform.
ALSO READ: Blaming These Celebrities for Breaking Taboos: The Firsts That Transformed Indian Cinema!