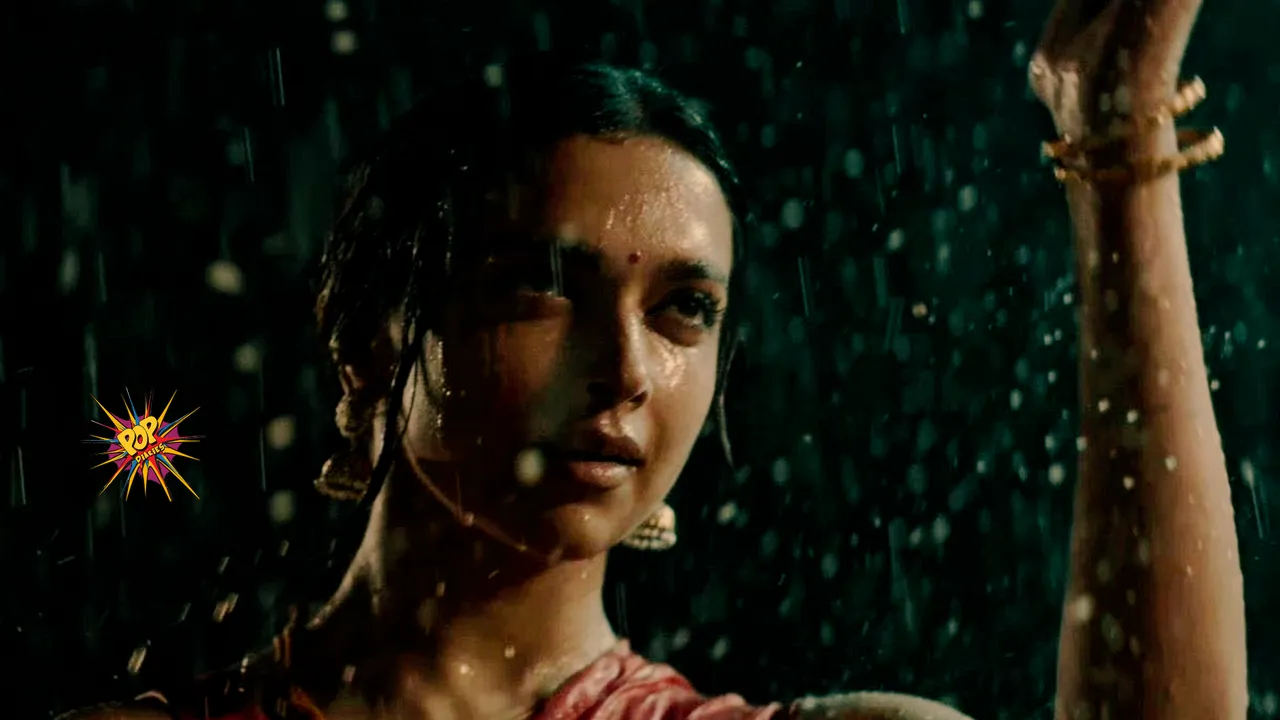 Jawan' has finally been released and Deepika Padukone fans can't get enough of her cameo in the film. With the film release today, the Internet has gone berserk over Deepika's cameo, and immensely lauding her superlative screen presence and the evergreen sizzling chemistry between Deepika-SRK.  
While SRK and his seven avatars are the centre of attention for sure, fans also can't help but laud Deepika Padukone's character who appears in an extended cameo. 
ALSO READ: All About Shah Rukh Khan's 'Jawan' Dynamic Release: 'It will create NEW records' Netizens Review, FDFS Opening Madness, A 'Dahi Handi' Salute To Fans Arriving Theatres In Different Looks!
Deepika's cameo was a major fan moment for not only their last film, 'Pathaan', which was a stellar hit, but their previous blockbuster outings as well, 'Om Shanti Om', 'Chennai Express', have been proven the duo is the 'IT' couple on-screen. This time too, fans couldn't help but notice their admirable chemistry and Deepika's acting prowess.
Check out how fans are reacting: 
SRK's most entertaining commercial movie.

Deepika Padukone was incredible, her screen presence is unmatched. Just wished her cameo was longer 🔥💯 #JawanReview #DeepikaPadukone #Jawan #ShahRuhKhan pic.twitter.com/WVyR8LpRNE

— Tony (@AbelX0) September 7, 2023
ALSO READ: Teachers Day Special: These Bollywood Actors Look Upto Shah Rukh Khan As Their Mentor in Life And Career!
"she will be serving, we all will be seated" 😍🔥#Jawan #JawanDay #JawanFirstDayFirstShow #JawanReview #DeepikaPadukone pic.twitter.com/Ge2ldALNNC

— Veer ࿗ (@offline_veer) September 7, 2023
If you are a #DeepikaPadukone Fan u ll love the depth of her character & how the tears rolling down her eyes wud make u teary eyed aswell.

Thats the power of Good Acting. #Jawan

— NotJustARandomGirl (@Mannat_Says) September 7, 2023
The unreleased song of jawan and their chemistry ❤️‍🔥🔥

The 20 mins of #DeepikaPadukone in #Jawan is my favourite part and there is no doubt she nailed it 🔥..#ShahRukhKhan #JawanFDFS#JawanFromToday #JawanReview #JawanDay pic.twitter.com/VYzMbVx7pr

— 𝐕𝐢𝐫𝐚𝐣 (@Chole_Chawal) September 7, 2023
ALSO READ: INDIAN-ORIGIN Presidents, Global Leaders To Top CEOs Who's Making Us Proud!
Got a call from my friend, raving about #DeepikaPadukone portions in Jawan. She has hit it out of the park 💥💥💥.

She deserves her own mass film 👏🙌

Can't wait to watch her on the big screen 🙌

— Versatile Fan ( Team Rocky) (@versatilefan) September 7, 2023
20 mins of #DeepikaPadukone in #Jawan and I am convinced that no one could have done this role better than her. pic.twitter.com/29Ji6m75F0

— $@M (@SAMTHEBESTEST_) September 7, 2023
The film is a commercial entertainer and is making huge waves across the country, more so owning to Deepika's special cameo. On the work front, Deepika will be next seen in mammoth of projects of 'Kalki AD 2898' and 'Fighter' opposite Hrithik Roshan.
ALSO CHECKOUT: SEE INSIDE Pics Of Shah Rukh Khan's Dubai Mansion 'Jannat'