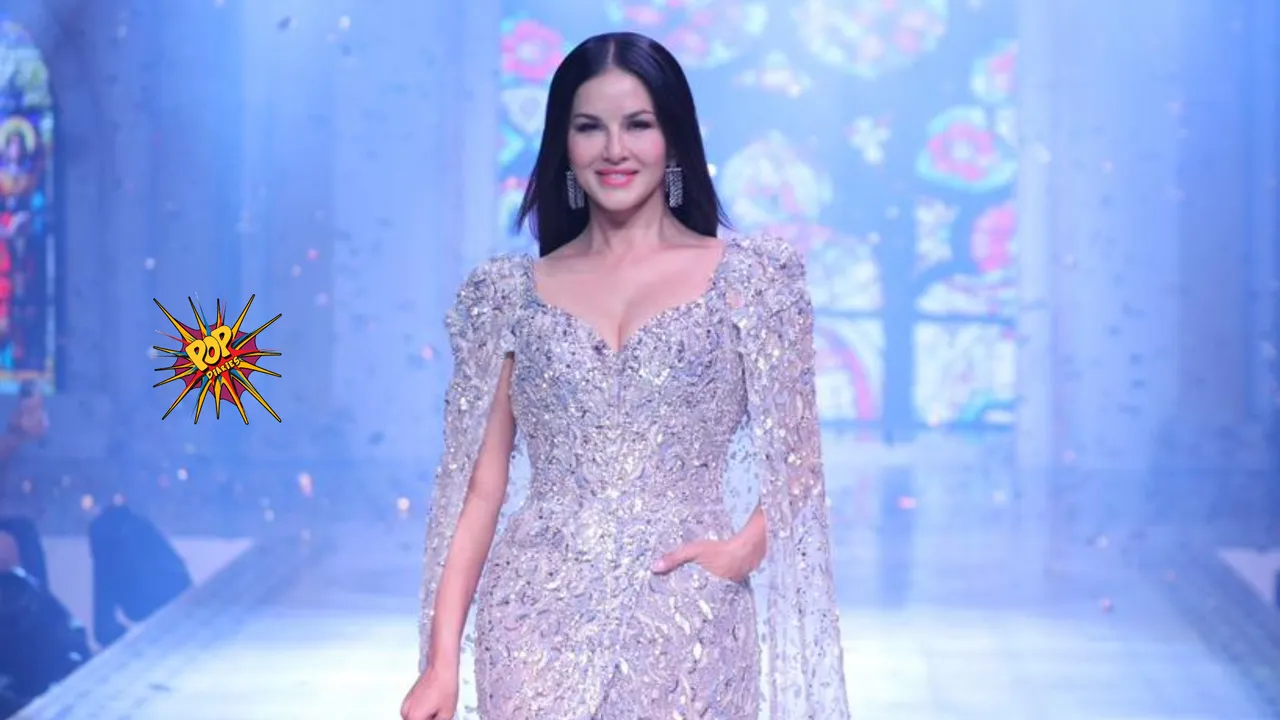 Sunny Leone, known for her charm and grace, recently took the fashion world by storm as she walked the ramp as the showstopper for renowned designer Michael Cinco. This glamorous event, which unfolded in a blaze of lights and cameras, left the audience mesmerized.
Sunny Leone graced the runway in a Michael Cinco creation, showcasing the designer's unmatched artistry. This ensemble was a work of art, blending intricate embroidery, delicate fabrics, and a silhouette that enhanced Sunny's natural beauty. Her attire, a dazzling A-Line Evening Dress adorned with sparkling sequins, sculpted an enchanting figure. Featuring an illusion neckline, sleeveless design, and a stylish side slit, it elevated her presence. The jewel-studded train added a regal touch. It harmoniously merged classic elegance with contemporary style, embodying Michael Cinco's design philosophy.
ALSO READ: SEE VIDEO: Rajinikanth Starrer 'Jailer' Producer Kalanithi Maaran Gifts 300+ Gold Coins To Crew Members
SEE PHOTOS: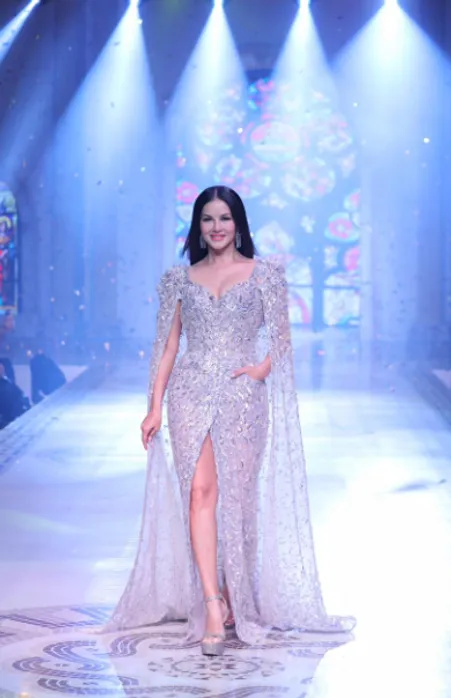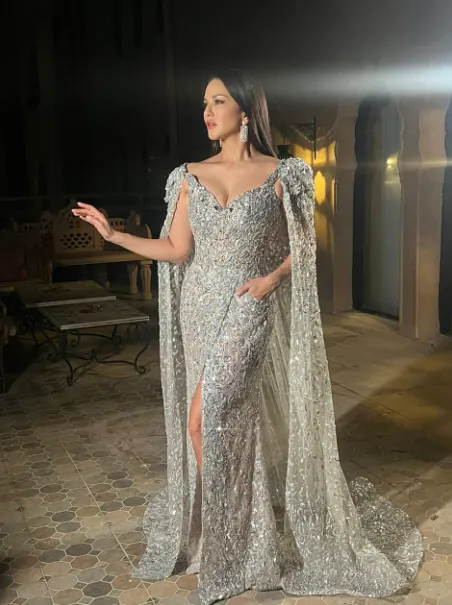 ALSO READ: Sunny Deol Opens On Hiking His Fees To Rs 50 cr, "Paise kya lene…" & Fight With Shah Rukh Khan Calls "It was bachpana"
Sunny Leone's presence added star power to the event, exuding confidence and poise, and captivating the audience with her magnetic aura and energy throughout the show.
The collaboration between Sunny Leone and Michael Cinco was a perfect match in the world of fashion, showcasing the designer's talent and Sunny's seamless transition from actress to show-stopping model.
Sunny Leone's showstopper appearance for Michael Cinco left an indelible mark on the fashion industry, highlighting the transformative power and enduring appeal of iconic collaborations.
ALSO READ:
Watch BTS Viral Video Of Shah Rukh Khan's Stunt For 'Jawan', Fans Lauds The Superstar
READ: AR Rahman Reacts On Chennai Concert That Turned Into Bizarre, "I'm Terribly Disturbed"