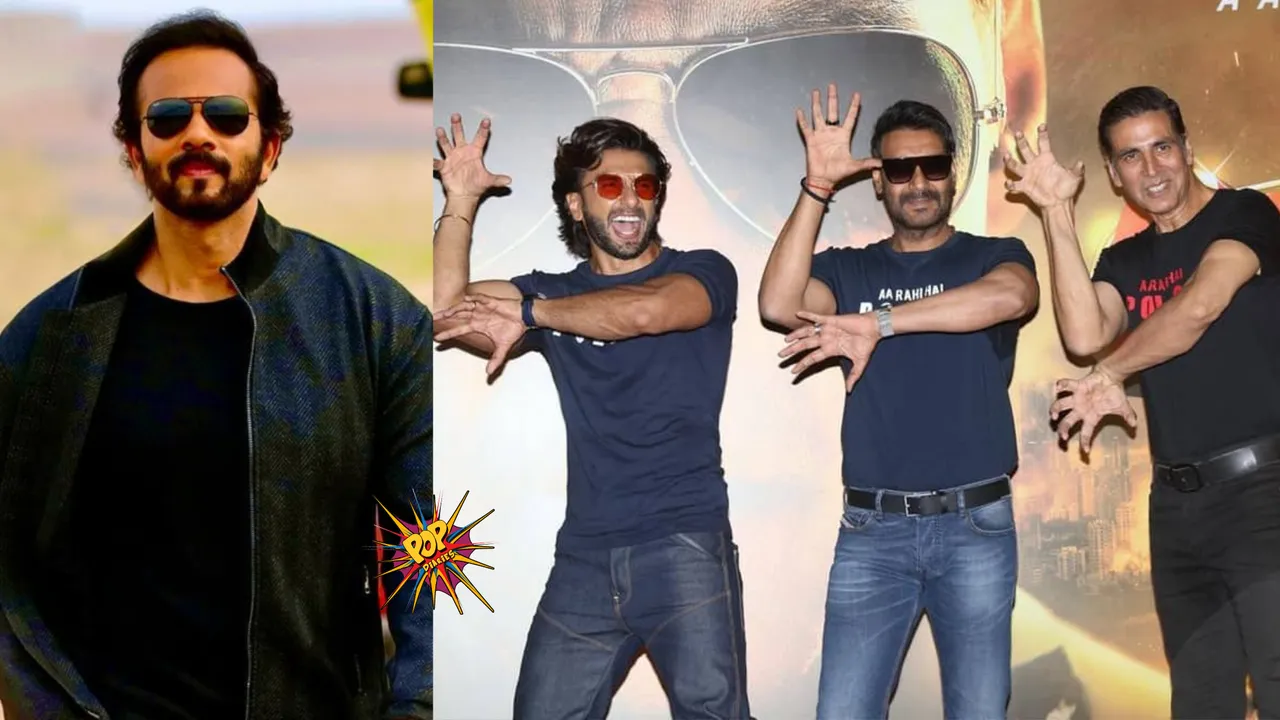 Rohit Shetty's cinematic universe, renowned for its high-octane cop dramas, is now stirring up buzz for its upcoming third instalment, 'Singham Again.' Amidst the excitement surrounding the film, speculations have emerged suggesting that the movie might draw inspiration from the timeless Hindu epic, 'Ramayana.'
Fans and cinephiles alike have been abuzz on social media platforms, delving into their own theories about how the narrative of 'Singham Again' might echo the iconic saga of 'Ramayana.' Reddit page BollyBlindsNGossip recently featured a post wherein users discussed the uncanny parallels between the film's plot points and characters from the ancient epic.
Commenting on the intriguing theory, one user noted, "Makes sense why there's so many characters in part 3. This might actually make the film tolerable to watch lol." Another user pondered, "Honestly, it's interesting. What is then AK playing: Jambavan or Sugreev? Tiger is definitely playing Lakshman then. Arjun then maybe playing Meghnad / Kumbhkaran type character with Jackie as Ravan."
While some fans embraced the idea, others expressed scepticism. One critique voiced, "This is a stupid idea. Are filmmakers so lazy that suddenly everyone wants to make films about Ramayan and earn a lot of crores instead of making other films?" Amidst the debates, the curiosity around the film's mythological undertones continued to grow.
'Singham Again,' which began its shooting journey last month, has already intensified the anticipation with a series of posters unveiling the cast.
The Navratri festivities saw the internet explode with fervour as Deepika Padukone's portrayal of Shakti Shetty, aka Lady Singham, created ripples. Subsequently, Tiger Shroff's shirtless glimpses and the return of Ranveer Singh's iconic Simmba character further stoked the excitement among fans.
As the buzz surrounding 'Singham Again' continues to rise, fans eagerly await the film's release, anticipating a cinematic fusion of action and mythology that promises to redefine the genre.
ALSO READ:
Karwa Chauth 2023 Fast Track: Dos and Don'ts to Ensure a Sacred Vrat
Karwa Chauth 2023 Fashion In Classic Red, Inspired By B-Town Divas!
Work & Vrat: Karwa Chauth 2023 Helpful Guide For Women On The Go!
Karwa Chauth 2023: Ultimate Sargi Thali Guide for Energy, Healthy Post-Fast Options, and Must-Avoid Foods – Your Complete Fasting Handbook!