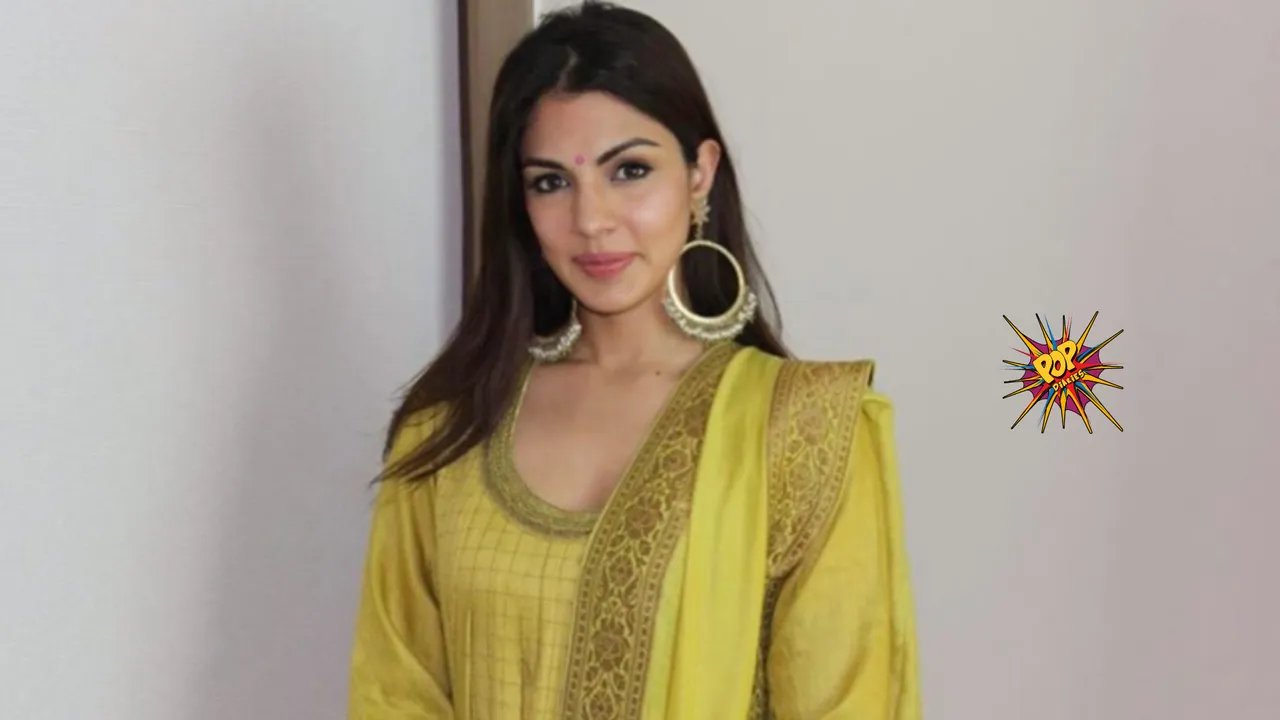 Actress Rhea Chakraborty has made her name in the Bollywood industry by starring in movies such as Jalebi and is currently on the reality series 'Roadies 19: Karm Ya Kaand', where she is currently one of the gang leaders. 
Rhea Chakraborty Opens On Mental Health 
Rhea Chakraborty discussed her life after the harrowing demise of the late actor Sushant Singh Rajput during the session. She also discussed her return to show business. 
The "Jalebi" actress also discussed the period she experienced vicious trolling and targeting following Sushant's passing. On this, she said, "I always believe that there are two sides to the story, and not everyone believed in that day. Today, life has come to a full circle and I am speaking to the media after 2020 for the first time."
ALSO CHECKOUT: Durga Puja 2023: Biggest & Creatively Theme Pandals To Visit In Mumbai
Speaking on the topic of mental health, Rhea said, "The truth is that mental health is not understood in this country at all. We are taking strides, and I am happy that the young people are now talking about it. India is moving forward, but if someone is famous and has mental health conditions, they don't understand it. They are like, 'he has fame, he has success. Why is he depressed?'"
Rhea also spoke openly about the labels "Chudail," "murderer," and "killer." She said that she likes being called a 'chudail' because to her a witch is someone who does not subscribe to a patriarchal society or had her way.
During the conversation, Rhea also spoke about being subjected to a lot of scrutiny, the effect of patriarchy on the Sushant Singh Rajput case and feeling like an 80-year-old woman trapped in a 30-year-old woman's body.
ALSO CHECKOUT: Kendall Jenner Dazzles The Ramp In 1.5 Lakh Swarovski Crystal Gown!
Rhea also spoke about spending 6 weeks in Byculla jail and keeping up with her promise to the inmates of dancing with them when she gets bail. She said, "So the day I got bail, my brother didn't get bail and I was devastated. It was the only day that I broke down completely and I had promised all the girls ki jis din bail hogi uss diun nachungi. Bail ho gayi but I wasn't happy. So I refused them at first and when the jailer came and told me mat karo tum, chhod do and I was like haan haan. But then I thought that I am leaving and I am probably never gonna see these women again and if I could give them five minutes of happiness with the dance performance with them, then why the hell not!? And I did. It was the most ecstatic moment of my life. We did the naagin dance on the floor. The excitement and joy and happiness that I saw in these women's eyes while I was dancing for them with them is probably the highest point of my life to date."
Rhea Chakraborty is currently seen on MTV Roadies: Karm Ya Kaand, in which she is a gang leader. As for her films, she was last seen in Rumi Jaffery's 2021 thriller Chehre, which starred Amitabh Bachchan and Emraan Hashmi.
ALSO READ: Bollywood Brides' Expression Of Love With Customized Kaliras To Veil!