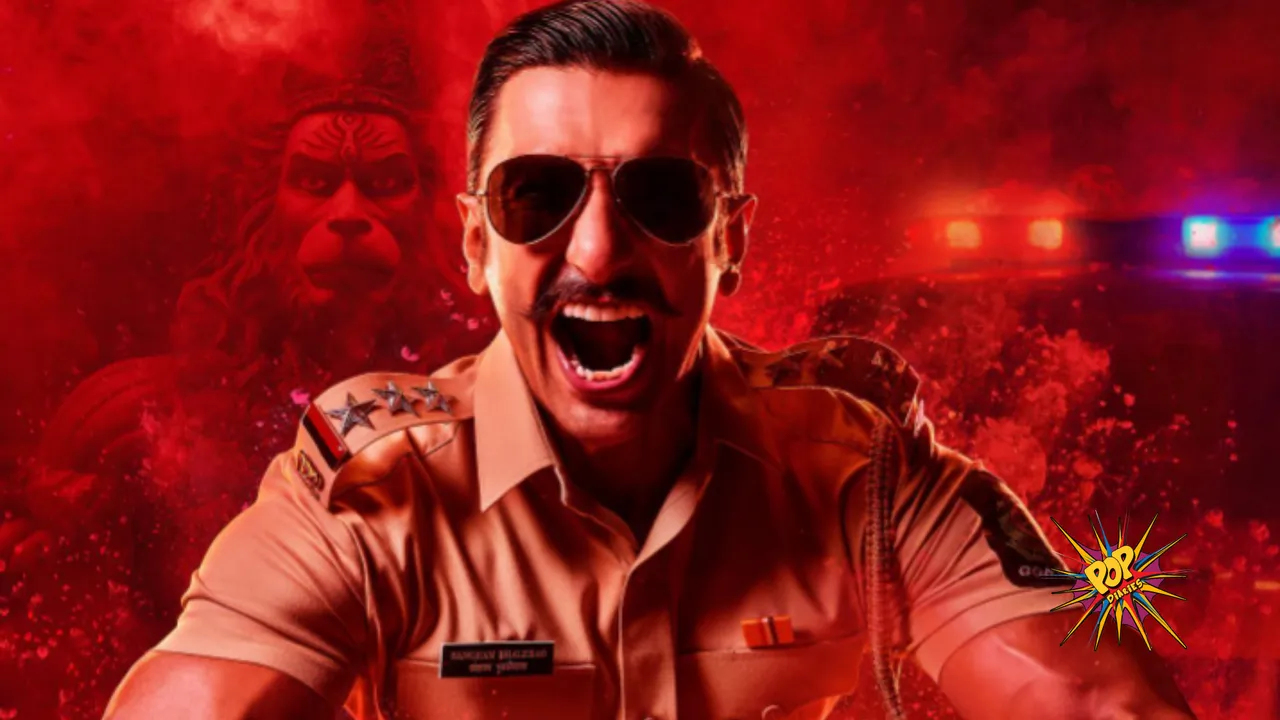 The new poster from Singham 3 featuring Ranveer Singh's Simmba is full of energy and we love it! 
Superstar Ranveer Singh as Simmba has indeed left an indelible mark on the hearts of the audience. Witty, brave, lovable, and whatnot, the superstar genuinely as Simmba is the most loved character from Rohit Shetty's cop universe.
Ranveer as Inspector Sangram Bhalerao a.k.a. Simmba looks absolutely ravishing, stylish, and stronger than before, the poster guarantees that he is all set to arrive with a blast of entertainment. With Simmba, Ranveer truly revolutionized the entire Rohit Shetty's cop universe and was the most loved character of all. Simmba is in fact the highest-grossing film in the entire copverse to date.
Apart from this, Ranveer as Simmba in Sooryavanshi was also the most memorable and entertaining cameos of recent times. The way Ranveer came and truly owned his presence literally left every impressed. 
An industry source shares, "Now, as the superstar is coming back, in Singham 3, people can expect a high dose of action, comedy, and entertainment from his highly anticipated reprise of one of his most famous characters."
They further add, "As always, his one-liners are bound to bring the house down and have the audience in splits."
ALSO READ:
The Weight Of Glamour: Bollywood's Heaviest On-screen Costumes!
Bollywood Divas Create History By Being First Indian Ambassadors Of THESE Prestigious International Brands!
Celebs' Posh Residences: 10 Bollywood Actors' Luxurious Home
This Reddit Thread Points That Ranveer Singh Was Angry In This Instance Of KWK 8 Episode! Do You Agree?