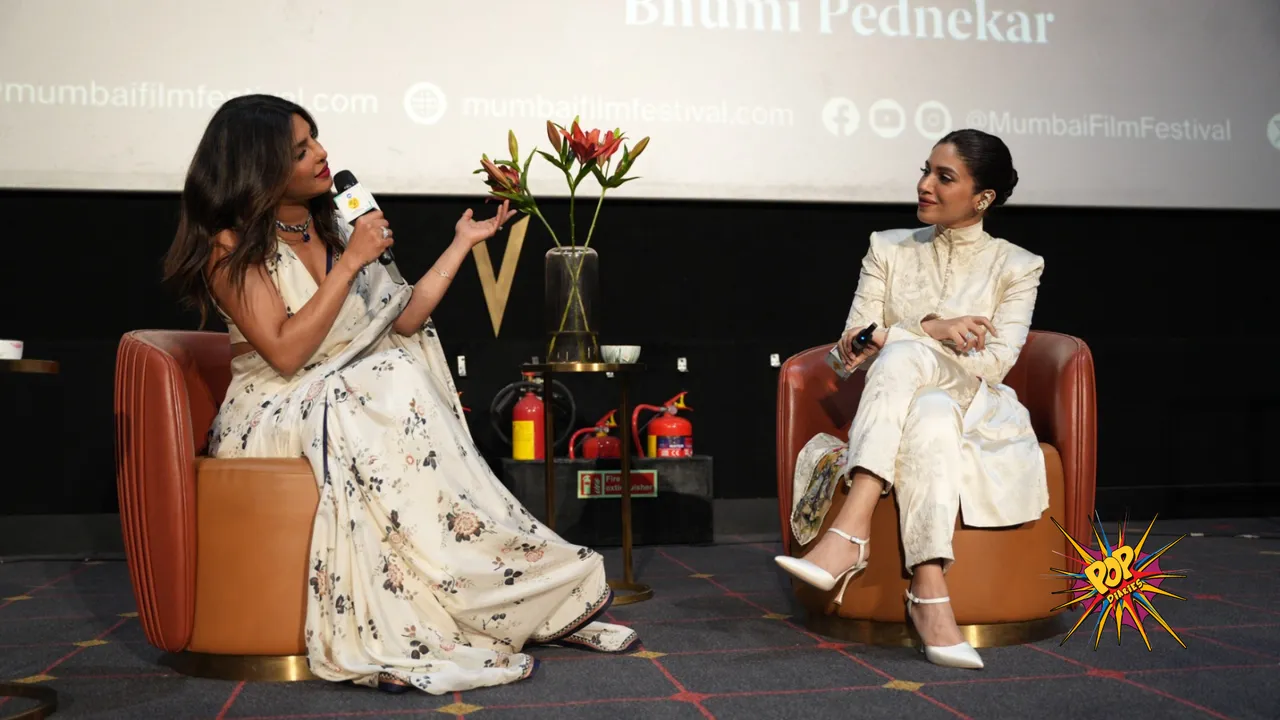 Global icon Priyanka Chopra is currently in Mumbai and conducted a masterclass on 'The Mind of an Actor' that was hosted by actor Bhumi Pednekar, who is hugely inspired by PC's trajectory as an artiste. At this session, Priyanka hailed Bhumi's journey in cinema and particularly lauded her performance in her debut film Dum Laga Ke Haisha! 
Priyanka Chopra Praises Bhumi Pednekar's Cinematic Journey!
Priyanka addressed Bhumi saying, "You knew you wanted to be an actor. You knew from when you were very young that Ye Mumbai Nagri Meri Hai, mujhe yaha naam banana hai. Mere liye ye nahi tha. I will talk about my journey for someone who was dropped into this profession as an actor and I am a hustler. Ap mujhe kuch bhi dedo karne ke liye mai karlungi. Either I do it a 100% or I don't attach my name to it."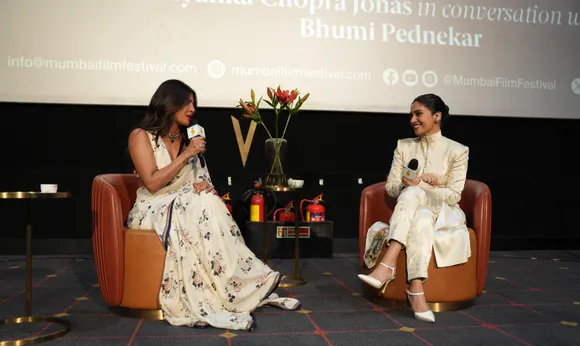 She added, "I've been like that since I was a kid. So, I created my career through hustling but you are such an inspiration to me too because your journey has been so wonderful Bhumi in terms of the choices you've made, the characters that you've chosen  and just the dignity with which you support your characters."
Priyanka Chopra went on to ask Bhumi, "How much weight did you have to put on for Dum Laga Ke?" To this Bhumi replied, "I put on more than 30 kgs, after that I stopped  counting. Once I touched 95 kilos I was that's it!" Priyanka Chopra hailed Bhumi here saying, "You were so amazing, I mean the weight and all was great but just your acting man. You were amazing!"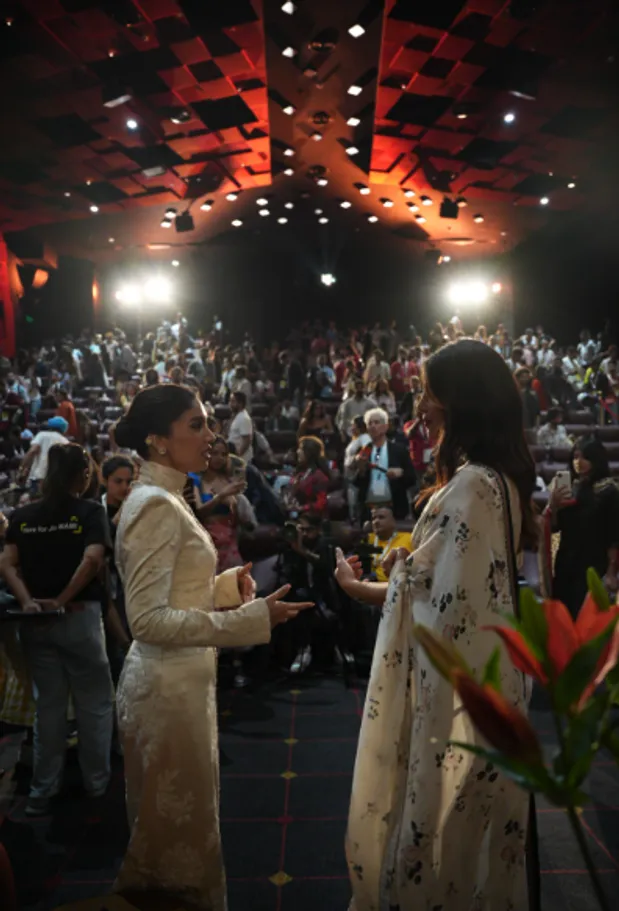 ALSO READ:
The Weight Of Glamour: Bollywood's Heaviest On-screen Costumes!
Bollywood Divas Create History By Being First Indian Ambassadors Of THESE Prestigious International Brands!
Celebs' Posh Residences: 10 Bollywood Actors' Luxurious Home
This Reddit Thread Points That Ranveer Singh Was Angry In This Instance Of KWK 8 Episode! Do You Agree?