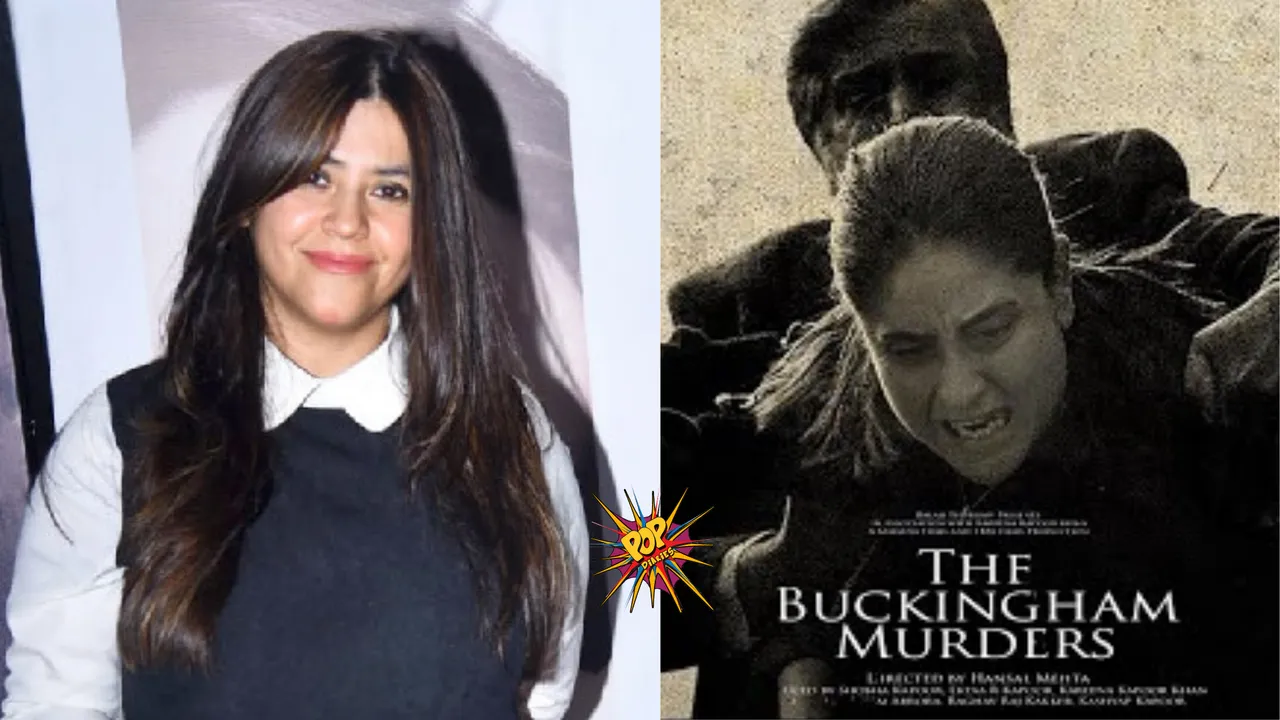 Ektaa R. Kapoor is undeniably the content zcarina of the Indian entertainment industry. The leading producer has been breaking stereotypes and delivering distinctive genres of stories about various important subjects with universal appeal.
Ektaa R. Kapoor Shines at London Film Fest
Recently, after hoisting the flag with 'Thank You For Coming', which premiered at the 48th Toronto International Film Festival (TIFF) in the Gala Presentations section on September 15, 2023, her forthcoming and much-awaited 'The Buckingham Murders' premiered at the London Film Festival winning hearts and appreciation from the audiences. 
After representing Indian cinema at the grand red carpet premiere of the 48th Toronto International Film Festival (TIFF) and receiving unanimous love across the globe for the female-oriented subject Thank You For Coming, this is another big victory for the producer, Ektaa R. Kapoor. The Buckingham Murders, starring Kareena Kapoor Khan, is another diverse genre to which she is tapping into. 
Venturing into all kinds of content, genres, arcs and flavours of films, this Indian Producer is only set to make it bigger, and better and reach larger audiences across the globe.
ALSO READ: 
Opinion: SC's Same-Sex Marriage Denial Highlights Need for Love Beyond Boundaries; Society Deserves Acceptance and Equality!
Navratri 2023, Day 5, YELLOW: B-Town Ethnic Inspiration To Bright Up Your Festive!
Durga Puja 2023: Kolkata's Mesmerizing Pandals Unveiled, Take A Look At Astounding Unprecedented Creativity & Grandeur!
Hema Malini 75th B'day Bash: Look At Timeless Beauties' Ethnic Finery!