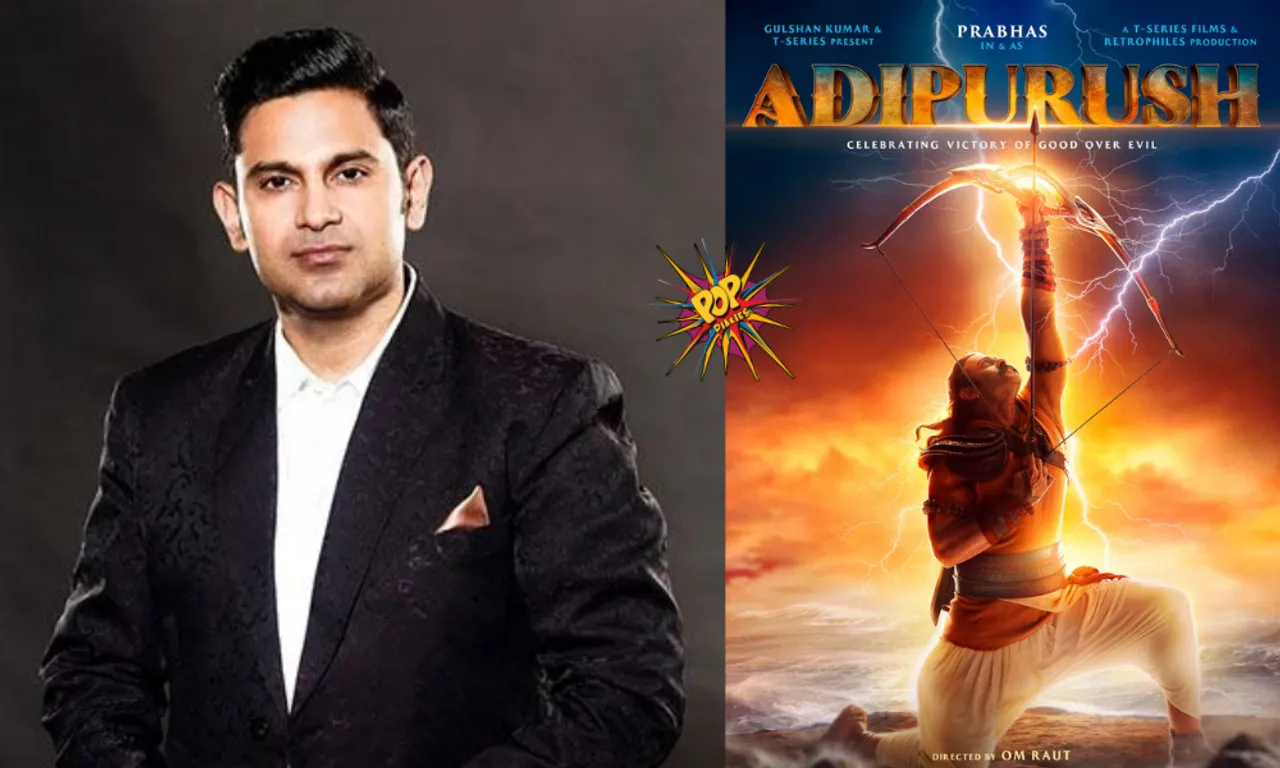 Ever since Om Raut's directorial 'Adhipurush' teaser or trailer was released it started receiving backlashes immediately because of the wrong portrayals of the characters and the VFX work. When the film hit the theatres on 16 June 2023, in no time the criticism was continued mainly because of its cringe dialogues that have hurt the sentiments of Hindu people. 
The dialogues of the movie are penned by Manoj Muntashir who is also a lyricist, poet and screenwriter. He has now finally agreed to his mistakes and extended an apology with respect to the sages and devotees of Lord Shri Ra.  
By taking it on the Twitter, he first wrote in Hindi, "मैं स्वीकार करता हूँ कि फ़िल्म आदिपुरुष से जन भावनायें आहत हुईं हैं. 
अपने सभी भाइयों-बहनों, बड़ों, पूज्य साधु-संतों और श्री राम के भक्तों से, मैं हाथ जोड़ कर, बिना शर्त क्षमा माँगता हूँ. 
भगवान बजरंग बली हम सब पर कृपा करें, हमें एक और अटूट रहकर अपने पवित्र सनातन और महान देश की सेवा करने की शक्ति दें!🙏"
Further translating it in English, "I accept people's emotions have been hurt by Adipurush. 
With folded hands, I extend my unconditional apologies. 
May Prabhu Bajrang Bali keep us united and grant us strength to serve our sacred Sanatan and our great nation.🙏"
Check out the tweet here:
मैं स्वीकार करता हूँ कि फ़िल्म आदिपुरुष से जन भावनायें आहत हुईं हैं.
अपने सभी भाइयों-बहनों, बड़ों, पूज्य साधु-संतों और श्री राम के भक्तों से, मैं हाथ जोड़ कर, बिना शर्त क्षमा माँगता हूँ.
भगवान बजरंग बली हम सब पर कृपा करें, हमें एक और अटूट रहकर अपने पवित्र सनातन और महान देश की…

— Manoj Muntashir Shukla (@manojmuntashir) July 8, 2023
Previously, when the topic was raised on the uncultured dialogues Lord Hanuman the same Manoj Muntashir said, "Hanuman ji is not God, he is a devotee. We have made him God later because his devotion had such power." Also, he tried to explain that the Bajrang character in his movie speaks like a pedestrian goon because "all characters in a story cannot be at the same level (of linguistic sophistication). He even tried to defend his dialogues like 'Kapda there baap ka" saying he wrote them to make it more relatable to young masses.
ALSO WATCH: We Simply LOVE These Fusion Tracks Of Indian Music Directors' Collaboration With Global Artists Like The Vamps, Akon, DJ Diplo, Lady Gaga & Others!
And he further said that Bajrang Bali (another name for Lord Hanuman) does not speak philosophical things; an insolent statement to say the least. The statement by Manoj (Muntashir) Shukla enraged Hindus across the country.
ALSO READ: X Reasons Why Shah Rukh Khan Is One And ONLY True Indian Cultural Mascot On Global Stage!
ALSO CHECKOUT The Ensemble List Of Freshly Paired Talented Actor-Actress That We Are Thrilled To Watch Them On-screens Soon!
ALSO READ: 11 Indian Talented Actresses In The Captain Marvel & Black Widow Avatars Will Blow Your Minds!