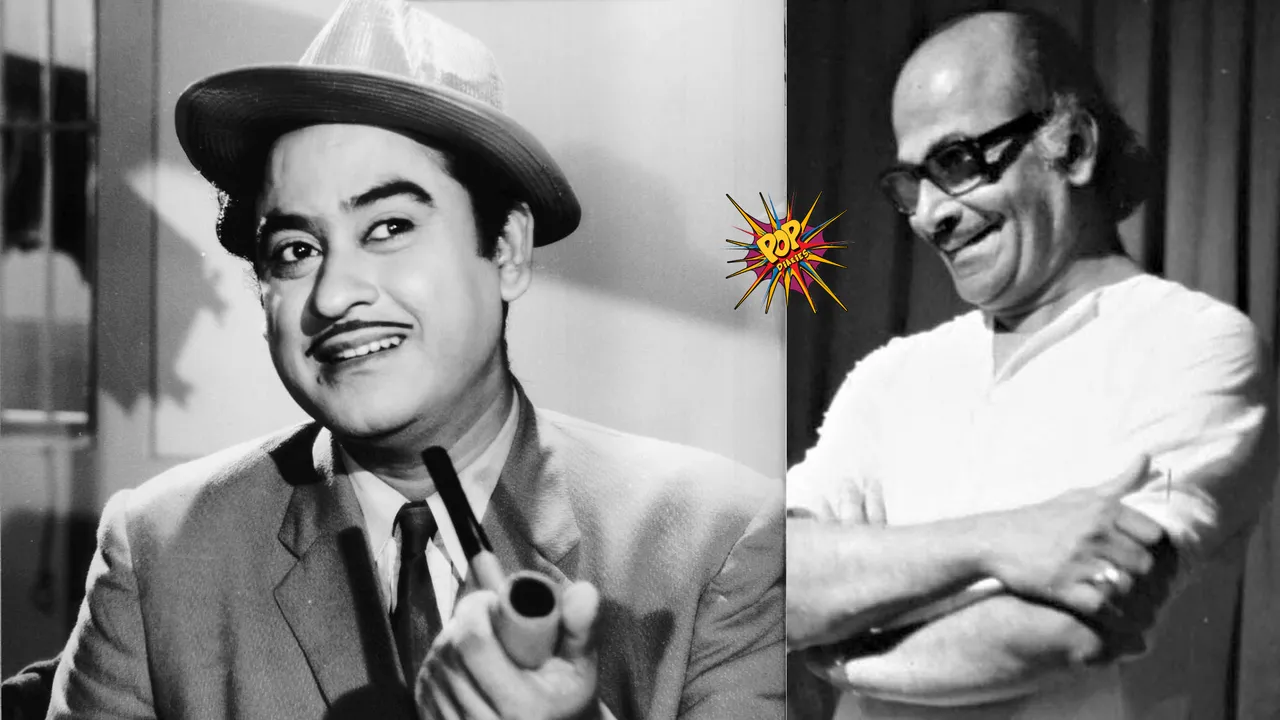 It's the birthday of our ever-great and greatest Kishore Kumar! And how outstanding performer and singer-composer he was, is known to everyone, so today remember the legend with one astounding story of him.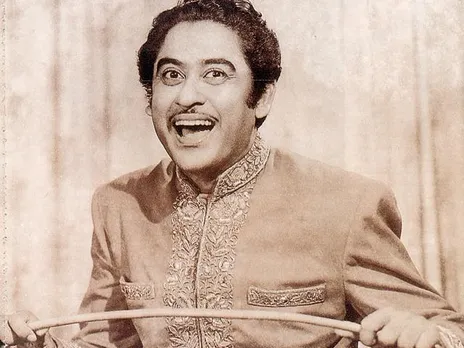 For several generations Kishore Kumar's songs have been like a friend with whom we've kept on walking and growing that simply calms our soul with seconds by teaching a lot of lessons through its lyrics. But have you ever known about this gem of our Indian music was once told that he doesn't know the ABC of music or is not made for singing.
The moment Kishore Kumar entered the film industry, he went on doing supporting roles as well as several lead roles but none of them gave him a break until he was cast as a lead in Bimal Roy's Naukri in the year 1954, which earned him immense recognition and acclaims. 
ALSO READ: DEETS INSIDE: Meena Kumari Shot Pakeezah In Her Worst Health Condition
And as per veteran journalist Raju Bharatan's 2010 book 'A Journey Down Melody Lane', when the director cast him as a main actor Kishore Da assumed that he will also be roped in as the lead vocalist for the lead character in the film. But the film's music composer of the film legend Salil Chowdhury was planning to sign the singer Hemant Kumar.
The moment Kishore Kumar knew about this he went to visit the musician at his Mohan Studios, Andheri and went on asking for an opportunity. So at that moment, he was told by Chowdhury, "But I have never heard you before… Not one song of yours did I hear in Calcutta." Then the actor went ahead and started singing to make his place but by cutting him off, the composer said, "You don't know the ABC of music."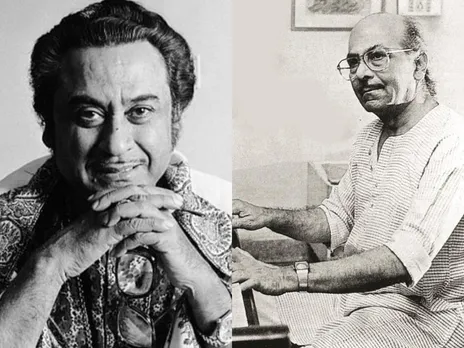 Still, Kishore Kumar didn't give up and went on with his two most favourite songs of that time 'Marne Kee Duaaen Kyun Maangoon' from the 1948 film Ziddi and 'Jagmag Jagmag Kartaa Niklaa' from the 1949 film Rimjhim. Then too Salil Chowdhury wasn't pleased and called his singing "laboured".
ALSO READ: Rich To Poverty, All About Greatest Actor-Filmmaker Bhagwan Dada!
Later, many others also put in word for Kishore Kumar to the music composer, requested and coaxed which made him rope as a singer but he was still reluctant as he said, "This Kishore lad is no singer, I tell you". 
And the time came seventeen years later when Salil Chowdhury changed his stance on Kishore Kumar's singing talent as the legendary singer immortalised music composer Koee Hotaa Jis Ko Apnaa from Gulzar's 1971 hit Mere Apne. He had then stated, "I salute Data Burman (S D Burman) for spotting the spark in the boy".

Wasn't that surprising for many of you? And the rest is the history of how Kishore Da took Indian cinema to a different level with his beautiful portrayals and ever-lasting music!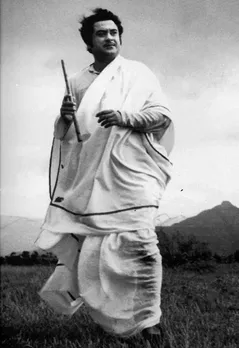 Remembering the legend Kishore Kumar on his birth anniversary ♡
ALSO READ:
Iconic Films To Watch Of Glorious Veteran Actress Mumtaz Askari!
From Bollywood To South Indian Cinema, 22 Indian Actresses Who Gracefully Romanced On-screen With Both Father And Son!