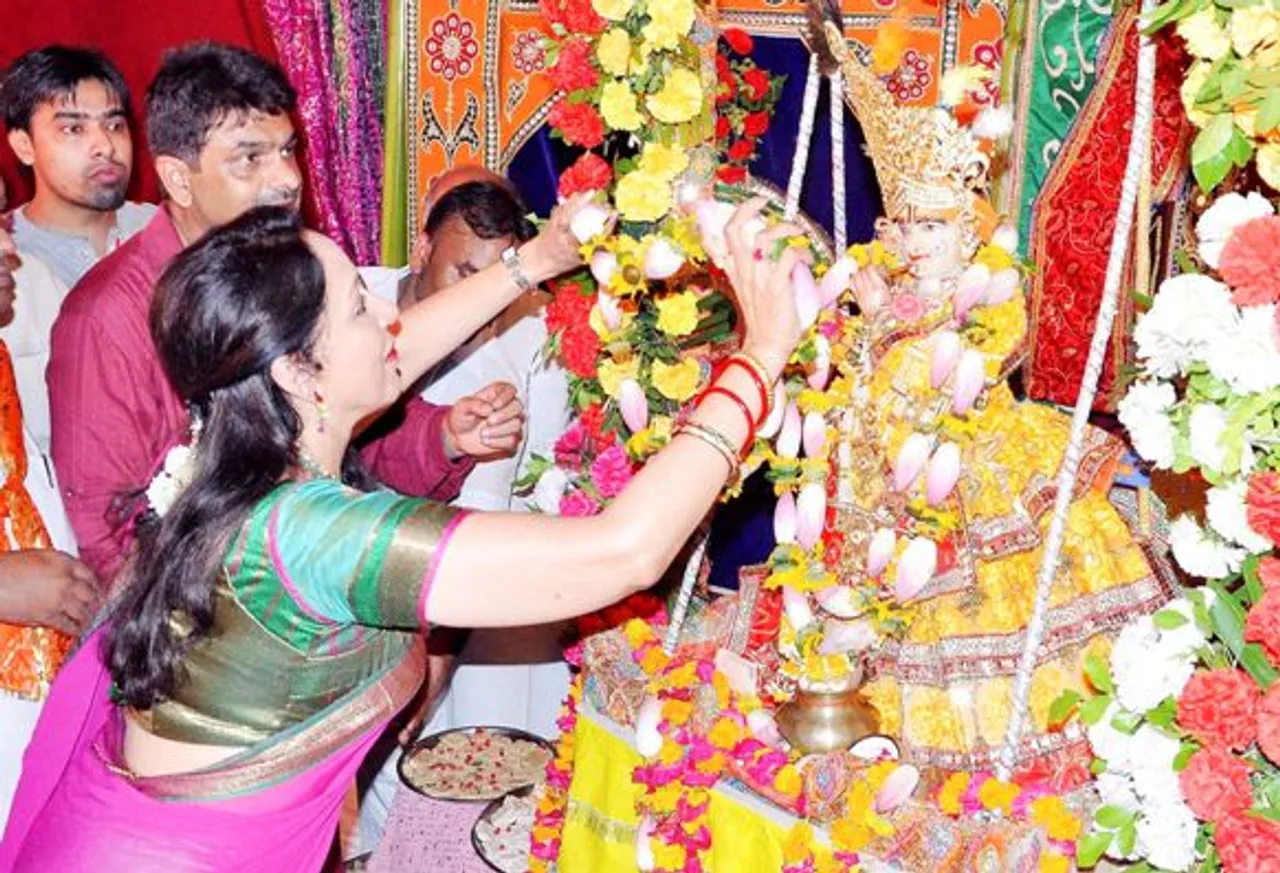 Janmashtami, the celebration of Lord Krishna's birth, is always a joyous occasion for millions of devotees around the world. In 2023, the festival brought together not only regular households but also some of the popular TV moms and Bollywood celebrities who celebrated the event with great fervor. One interesting highlight of the festivities was the tradition of honoring Lord Krishna in the form of Laddu Gopal idols. Let's delve into this unique and delightful celebration.
TV Moms and Their Adorable Laddu Gopals
Television has etched some iconic mother characters into our hearts. This Janmashtami, many TV moms known for their nurturing and loving roles on screen, welcomed Laddu Gopal idols into their homes. Given the deep connection of mothers with the concept of motherhood, it was heartwarming to witness these TV moms adorning their Laddu Gopals with colorful outfits and jewelry, and offering them a variety of delectable sweets and delicacies.
The Bollywood Celebs' Extravagant Celebrations
Bollywood celebrities are known for their grand and lavish celebrations, and Janmashtami was no exception. From Shilpa Shetty to Madhuri Dixit, many Bollywood stars celebrated Janmashtami with great gusto. They were seen indulging in lively festivities, decorating their homes, and organizing special puja ceremonies dedicated to Lord Krishna. Some celebrities even hosted dahi-handi events, where young enthusiasts formed human pyramids to break a pot of curd hung high up, just as Lord Krishna did during his childhood.
The Significance of Laddu Gopal Idols
The tradition of worshiping Laddu Gopal idols holds great significance. These miniature idols represent Lord Krishna in his childhood form, captivating everyone with their charming innocence. Devotees believe that by worshiping and serving Laddu Gopal, they will receive the blessings of love, happiness, and prosperity in their households. They shower the idols with offerings of sweets, fruits, and prayers, creating a divine atmosphere filled with devotion and reverence.
The Vibrancy of Janmashtami Decorations
Janmashtami decorations are known for their vibrant colors and lively ambiance. People decorate their homes and temples with flowers, garlands, and lights, creating an enchanting atmosphere. The idols of Laddu Gopal are placed amidst beautifully adorned cradles, symbolizing the birth of Lord Krishna. The entire setting exudes an aura of spirituality, devotion, and joy.