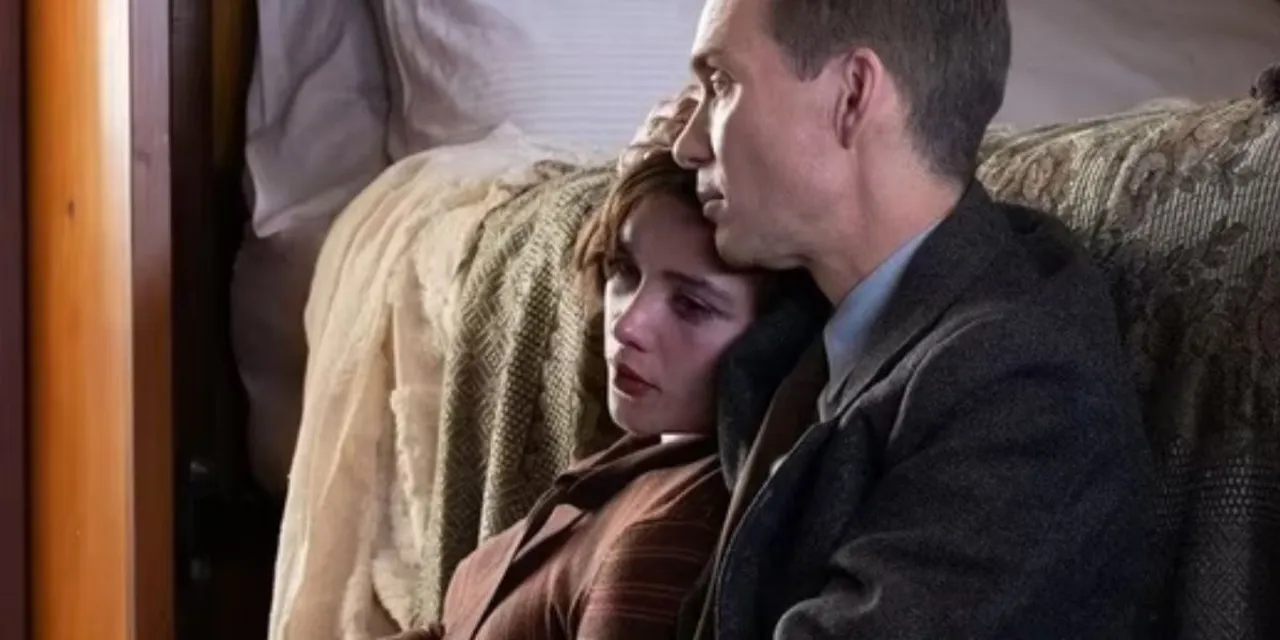 Oppenheimer, director Christopher Nolan's latest, has stirred controversy among some Indian moviegoers given that a particular scene in the film depicts two of the lead actors sharing an intimate moment as they refer to Lord Krishna's teachings in the Bhagavad Gita.
Oppenheimer, a 180-minute-long sprawling biographical drama on the titular American theoretical physicist, opened in India on Friday to positive reviews and has reportedly amassed close to Rs 30 crore at the box office in two days.
The sex scene in question features Irish actor Cillian Murphy—who plays J Robert Oppenheimer—known commonly as the 'Father of the Atomic Bomb', and English actress Florence Pugh, who essays the role of Jean Tatlock, the troubled psychiatrist with whom Oppenheimer was romantically involved.
In the scene, Tatlock asks Oppenheimer if he speaks Sanskrit, surprised at seeing the Bhagavad Gita on his shelf. Oppenheimer responds by saying that he is still learning. When Tatlock proceeds to inquire about a particular phrase, Oppenheimer translates, " I am become death, destroyer of worlds", and the two share an intimate scene.
Government of India Information Commissioner Uday Mahurkar wrote an open letter to Nolan and termed the scene as a "disturbing attack on Hinduism" and appealed to the filmmaker to remove the scene globally.
Mahurkar said the movie shows a woman making a man read the Gita aloud while getting over him and getting intimate with him. He also questioned how could the Central Board of Film Certification (CBFC) approve the movie with such a scene.
 "We urge, on behalf of billion Hindus and the timeless tradition of lives being transformed by revered Geeta, to do all that is needed to uphold dignity of their revered book and remove this scene from your film across the world. Should you choose to ignore this appeal it would be deemed as a deliberate assault on Indian civilisation. Eagerly await needful action (sic)" Mahurkar, who is also the founder of the Save Culture Save India Foundation (SCSIF), wrote.
J. Robert Oppenheimer, regarded as 'the father of the atom bomb', had learnt Sanskrit and was said to be influenced by the Bhagavad Gita. In an interview, the physicist had recalled that the only thought which came to his mind after he witnessed the first detonation of a nuclear weapon on July 16, 1945, was a verse from the ancient Hindu text — "Now I am become Death, the destroyer of world."