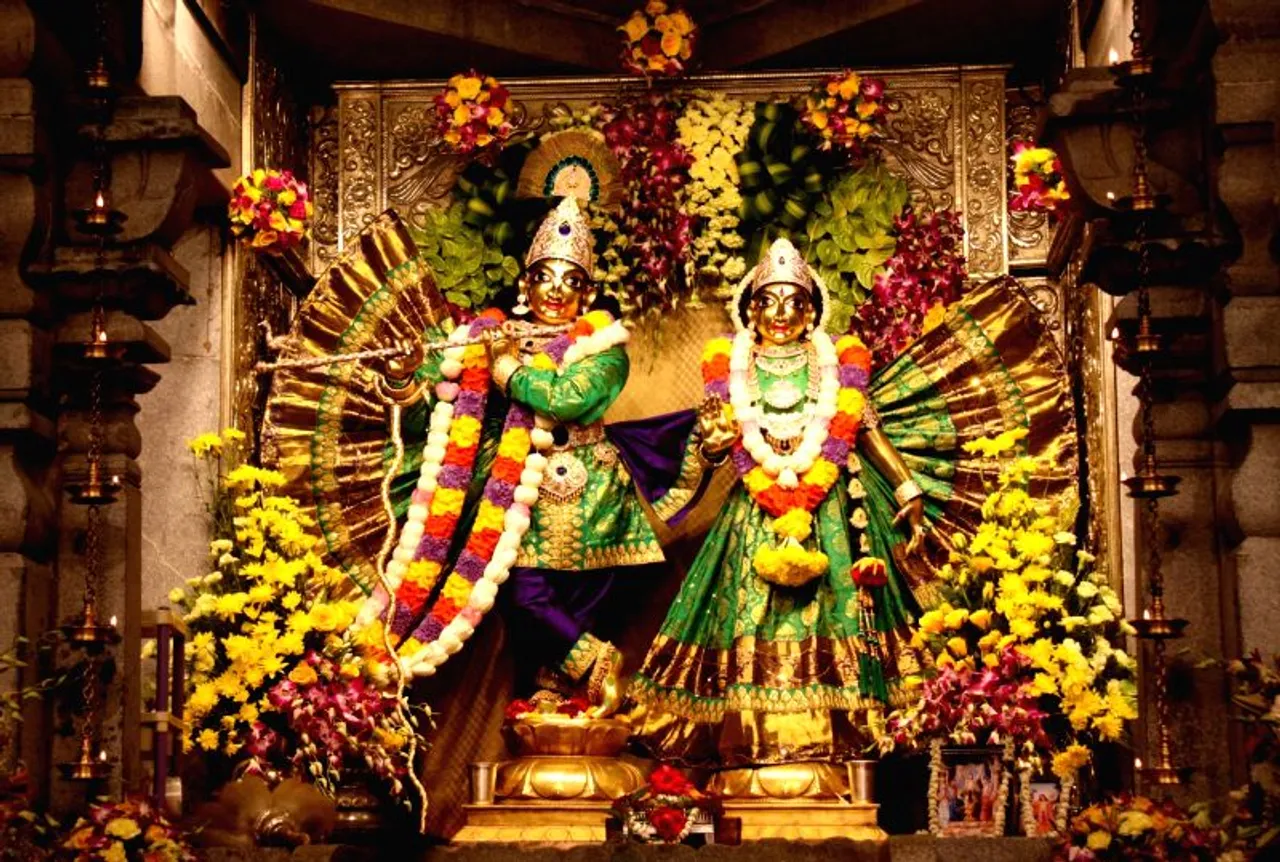 This Krishna Janmashtami, the vibrant festival celebrating the birth of Lord Krishna, witnessed a remarkable gathering at the Dahi Handi Utsav event in Maharashtra. Notably, Chief Minister Eknath Shinde graced the occasion, joining Bollywood actors Rakul Preet Singh and Jackky Bhagnani to participate in this age-old tradition. Stay tuned for live updates and highlights from this unique celebration!
CM Eknath Shinde's Presence
Chief Minister Eknath Shinde's honorable presence added grandeur to the Krishna Janmashtami festivities. As a staunch devotee of Lord Krishna, CM Shinde actively participated in the Dahi Handi Utsav, symbolizing his devotion and flourishing faith.
Rakul Preet Singh's Enthusiasm
Bollywood actress Rakul Preet Singh brought her infectious energy to the event, radiating joy amongst the attendees. Rakul's devotion blended with enthralling dance performances, connecting her with the essence of Janmashtami celebrations.
Jackky Bhagnani's Spirited Engagement
The charismatic actor, Jackky Bhagnani, adorned the festivities with his charismatic presence. His electrifying dance performances and heartfelt devotion to Krishna resonated with the visitors, adding extra enthusiasm to the celebrations.
Mesmerizing Cultural Performances
The Dahi Handi Utsav brought together an array of cultural performances that left the spectators mesmerized. Traditional dances, bhajans, and musical renditions filled the air, creating an enchanting ambiance that echoed the eternal bond between Krishna and his devotees.
Live Updates and Highlights
Stay connected for real-time updates and highlights of the Dahi Handi Utsav. Get a glimpse of the captivating performances, crowd interactions, and joyous moments captured during the festivities. Our live coverage will allow you to experience the vibrant aura even if you couldn't attend the event personally. 
Krishna Janmashtami 2023 witnessed a remarkable gathering, with Chief Minister Eknath Shinde, Rakul Preet Singh, and Jackky Bhagnani embracing the Dahi Handi Utsav celebrations in Maharashtra. The event showcased the rich cultural heritage and religious fervor associated with Lord Krishna's birth. Stay tuned for live updates and immerse yourself in this unique celebration from the comfort of your home.