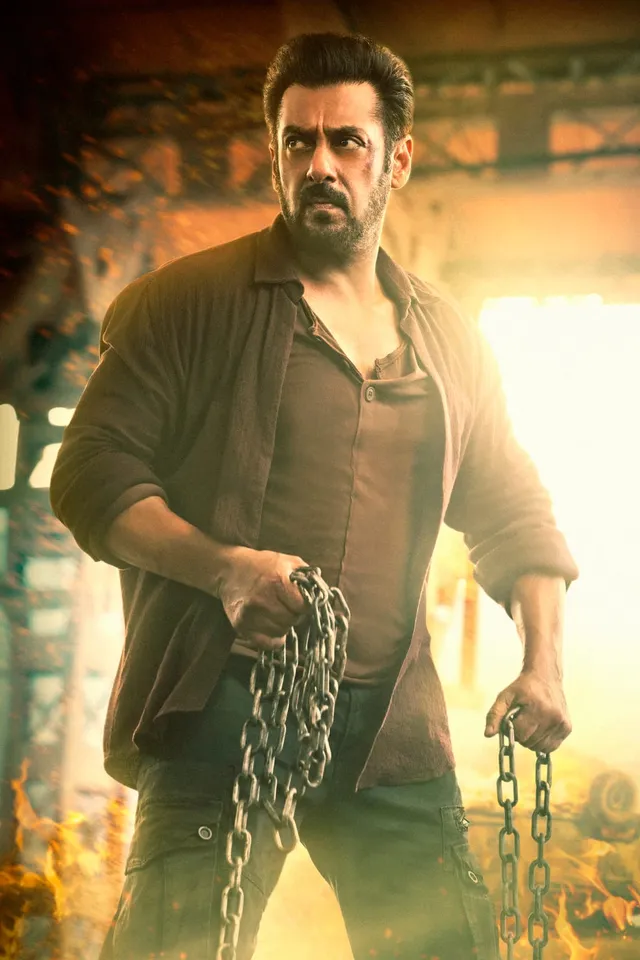 Crossing 300 Cr. globally Tiger 3 is holding well at the box office. Salman Khan the most loved Spy and the last action hero met a huge crowd of fans. Thanked the fans and audiences for making Tiger 3 a massive hit. Megastar also spoke about the fractured release on Diwali day and then too the film took His career's best opening. 
Salman Khan has indeed left everyone stunned with Tiger 3. Bringing back his persona of the OG spy of Bollywood, Tiger, the superstar has truly left box office registers ringing with its phenomenal collection across the nation and globally. Released on the auspicious occasion of Diwali, the film went on to leave an indelible mark with its collection figures and emerged as the highest Diwali opener ever. With the film, Salman Khan also delivered the best performance of his career. 
Tiger 3 has indeed been released amid a packed festive season still grabbed its strong presence over the weekdays. While the film paved its path through the series of festivals and World Cup tournaments, it couldn't able to shake its box office performance as the film went on to cross 300 Cr. gross at the worldwide box office. 
Amid all this, Salman Khan was recently seen talking about the Tiger 3 at a fan event where the superstar was present along with other casts, Katrina Kaif and Emraan Hashmi. He said, "Actually, it's amazing that even after the World Cup match and India was scoring well and won all the matches, we entered during this time. And our collections are really good. Inshallah, India will win the match tomorrow. And I want my fans to return to theatres after the World Cup is over."
Most loved OG Spy #SalmanKhan asks fans to njoy the worldcup final and then return to the theatres for #Tiger3 pic.twitter.com/OgLWkUCDLB

— TheStarThings (@TheStarThings) November 18, 2023
The hugely anticipated Tiger 3 features Salman Khan in the lead alongside Katrina Kaif and Emraan Hashmi. The film, helmed by Maneesh Sharma, was released in cinemas on November 12th, 2023, in Hindi, Tamil, and Telugu.