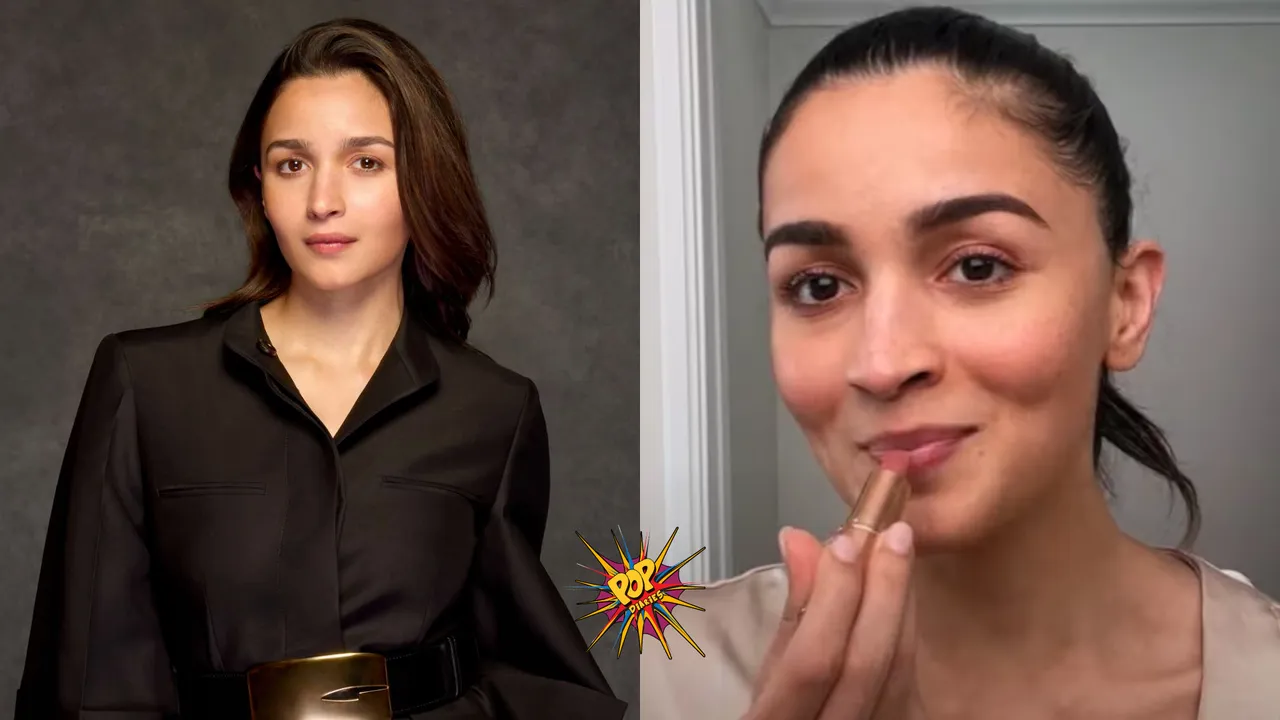 A few months ago, Alia Bhatt found herself at the centre of a controversy when she shared her unconventional approach to applying lipstick in a makeup tutorial video with Vogue. She revealed that she intentionally fades her lipstick after application because her husband, Ranbir Kapoor, prefers her natural lip shade. The revelation sparked mixed reactions online, with some criticizing Ranbir's preferences.
Addressing the issue at the Hindustan Times Summit in Delhi, Alia Bhatt candidly acknowledged, "I am a human being; I am bound to say four stupid things in public. But I may also say 14 intelligent things. But negativity travels faster than positivity." She emphasized the impact of negative comments and admitted that it had made her more private. Alia highlighted her non-confrontational approach, stating that she had never spoken back or retaliated against critics. (ALSO CHECKOUT: Exclusive Peek Inside Raha's 1st Birthday Bash: Heartwarming Alia-Ranbir Hug, Stylish Grannies & Adorable Cake Mess Captured!)
She added, "Maybe I have also become a more private person because of that, but I cannot fault anyone for it. I have never in my life spoken back or said, 'You can't say this about me'."
Before this, Ranbir Kapoor, who is not active on social media, also shared his perspective on dealing with negativity. He expressed that negativity and criticism were essential aspects for artists and actors. He acknowledged that people were entitled to their opinions and that he didn't own the image created by the media or his film characters. Ranbir also addressed recent articles about him, stating that he understood the larger context and stood with those fighting against toxic masculinity. (ALSO READ: Ranbir Kapoor Speaks Out: Responding to Backlash Over Alia Bhatt's Viral Lipstick Comment)
i am on the side of the people who are fighting for the toxic masculinity, if they use me as the face of it, it's fine because their fight is bigger than just me feeling bad about them having an opinion about what i said
What a man you're #RanbirKapoor
pic.twitter.com/Gs3lOiDV6x

— 𝙑amsi ♪ (@RKs_Tilllast) October 24, 2023
Their mature handling of criticism and controversies offers a valuable lesson in navigating the complexities of social media scrutiny. Despite being in the public eye, the couple maintains their composure and focuses on their work and personal growth.
On the professional front, Alia Bhatt is currently engaged in the filming of Vasant Bala's Jigra, set to release in 2024. She is also part of the exciting project Jee Le Zaraa, alongside Katrina Kaif and Priyanka Chopra, showcasing her commitment to her craft amidst public scrutiny.
ALSO READ:
Blaming These Celebrities for Breaking Taboos: The Firsts That Transformed Indian Cinema!
Shah Rukh Khan: A Journey From Ignorance, Criticism To Now Being An Only Actor With Two 1000 Crore Films, An Unstoppable King!