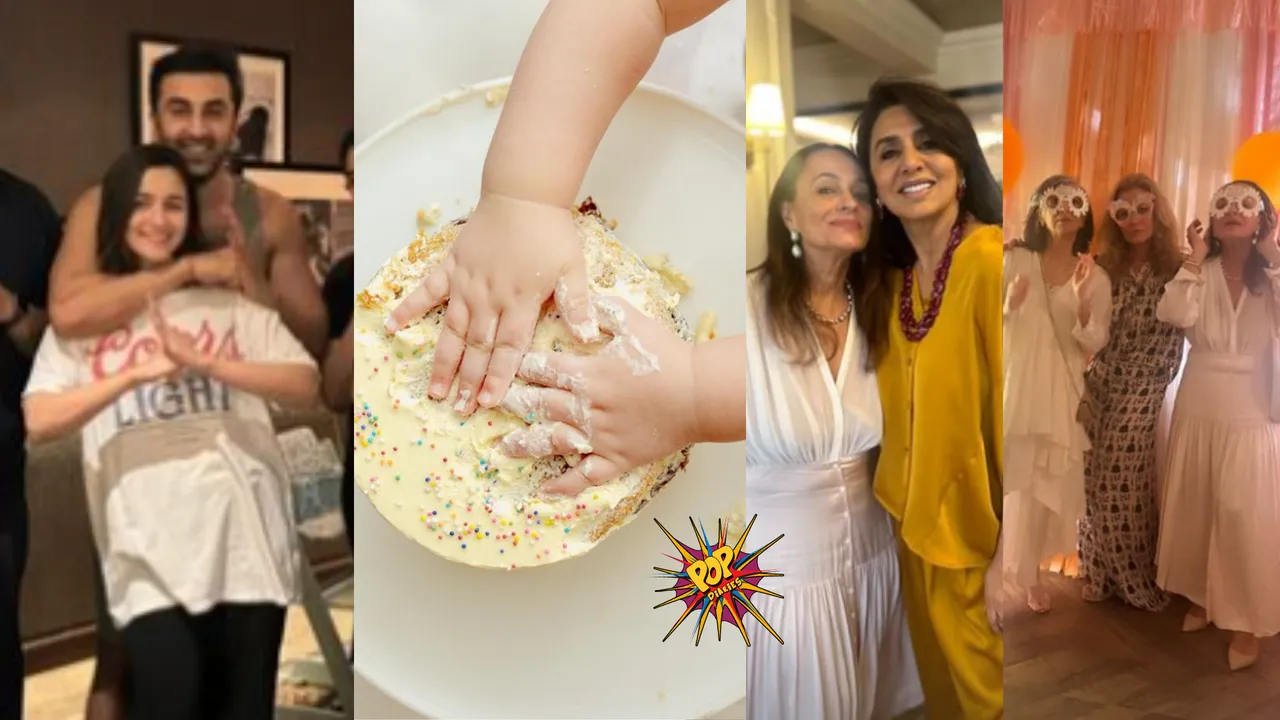 Bollywood power couple Alia Bhatt and Ranbir Kapoor celebrated their daughter Raha Kapoor's first birthday in style with a panda-themed house party at their Mumbai home, Vastu. The intimate gathering was attended by close friends and family, including Kareena Kapoor with sons Jeh and Taimur Ali Khan, Mahesh Bhatt, and Karisma Kapoor.
The birthday bash, organized by The Private Chefs Club, featured a delectable menu curated by head chef Harsh Dixit. The spread included mouthwatering treats such as fries, ribbon sandwiches, and Brie chilli cheese toast, delighting the guests with a variety of culinary delights. (ALSO READ: Blaming These Celebrities for Breaking Taboos: The Firsts That Transformed Indian Cinema!)
Chef Dixit shared a picture from before or after the birthday festivities on Instagram stories, capturing the happy moment when he and his team posed with Ranbir and Alia, who were seen sharing a heartwarming hug. The image revealed the couple dressed casually, radiating joy as they celebrated their daughter's special day.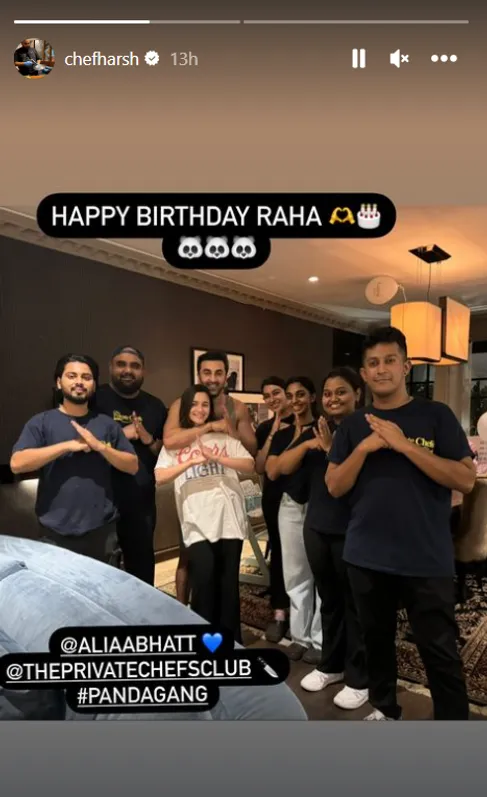 The celebration also featured a panda-themed setup, evident from the menu display in Ranbir and Alia's kitchen, which prominently featured two panda bears. The event showcased the creative flair and attention to detail put into making Raha's birthday memorable. (ALSO READ: Shah Rukh Khan: A Journey From Ignorance, Criticism To Now Being An Only Actor With Two 1000 Crore Films, An Unstoppable King!)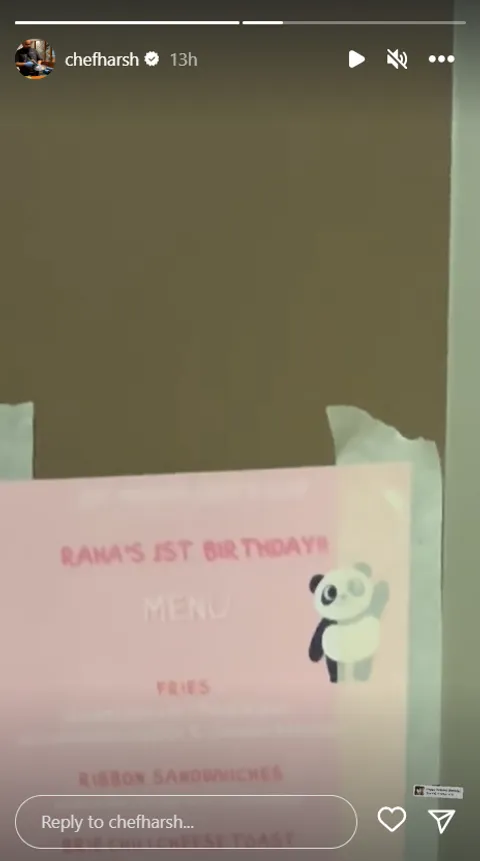 Alia Bhatt's sister, Shaheen Bhatt, shared glimpses of the celebration on her Instagram, revealing a pink personalized cookie shaped like the number 1 with Raha's name on it. In her heartfelt caption, Shaheen expressed her joy, saying, "Time flies when you're having fun. Happy Birthday my bean - there is no greater joy than loving you."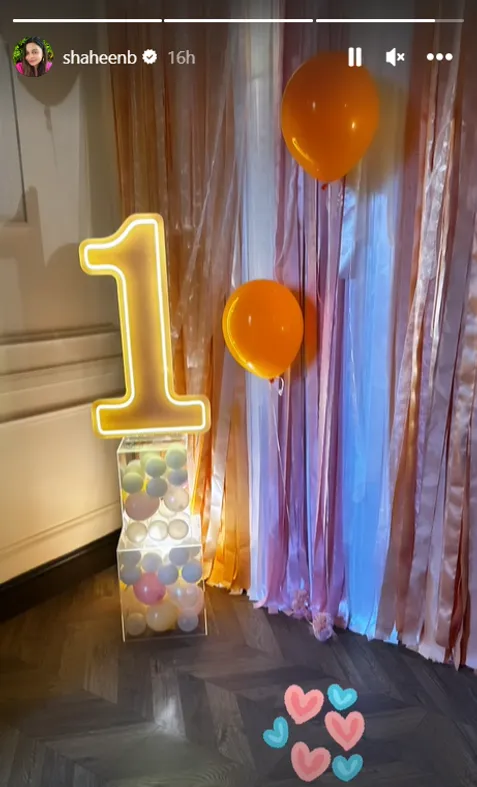 Additionally, Alia's mother, actor Soni Razdan, shared a glimpse of the adorable birthday cookies on her Instagram, showcasing the family's warm and loving atmosphere. Also, Ranbir's mother and actress Neetu Kapoor shared a smiling picture of grannies posing together and captioned it saying, "Grannies celebrating their LOVE Raha."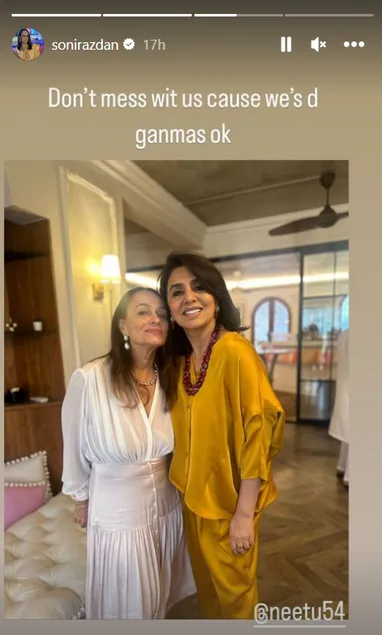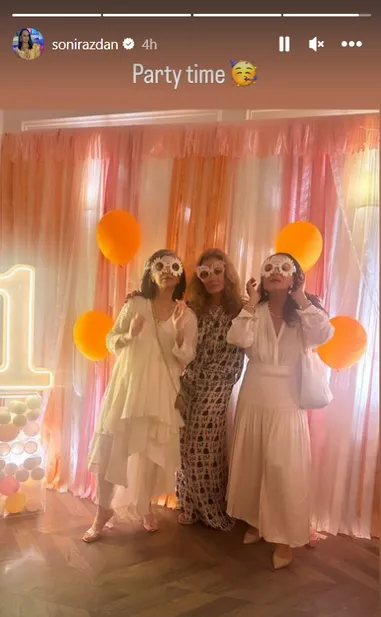 Alia Bhatt's sweet birthday post for baby tiger
On Monday, Alia shared a sweet post for her daughter Raha on her birthday; although Raha's face wasn't revealed in the photos. The first picture captured her hands messing up a cake. The second photo showed Alia, Ranbir, and Raha holding flowers in their palms, while the third featured the couple holding a jukebox playing Edith Piaf's song La Vie En Rose.
In her caption, Alia wrote for Raha, "Our joy, our life.. our light! it feels like just yesterday we were playing this song for you while you were in my tummy kicking away.. there's nothing to say only that we're blessed to have you in our lives.. you make everyday feel like a full creamy yummy delicious piece of cake. Happy birthday baby tiger .. we love you more than love itself ✨☀️🐼💕🌸👨‍👩‍👧"
The proud parents had also sent a birthday cake and cupcakes for the paparazzi to celebrate Raha's birthday.
ALSO READ:
Diwali Sparkle: A Complete Look At Bollywood Divas' Bright Ethnic Attires Worn At Manish Malhotra's Party!
Exploring Tabu's Effortless Transition From Innocent To Groundbreaking Roles!