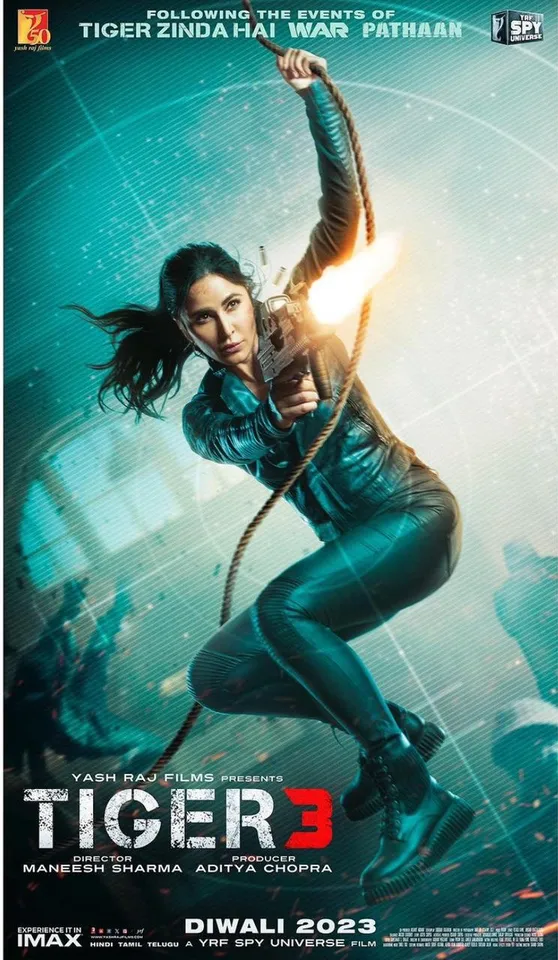 Bollywood superstar Katrina Kaif is the first female spy of the YRF Spy Universe. Katrina plays Zoya in the Tiger franchise and she matches Tiger aka Salman Khan toe to toe in combat or strategy. Katrina has received unanimous love whenever she has played Zoya be it Ek Tha Tiger or Tiger Zinda Hai and she has shown that she can pull off incredible action sequences all by herself. 
Yash Raj Films unveiled the solo poster of Katrina as Zoya today and hailed how no one but Katrina Kaif could play Zoya in the Tiger-verse. Katrina revealed that in order to pull off the physically challenging action sequences of Tiger 3, she pushed her body to 'breaking point'! 
Katrina says, "Zoya is the first female spy of the YRF Spy Universe and I'm very proud to have a character like her. She is fierce, she is courageous, she is all heart, she is loyal, she is protective, she is nurturing and above all she stands up for humanity, every single time."
She adds, "It has been an incredible journey playing Zoya in the YRF Spy Universe and I have put myself to the test in every film. Tiger 3 is no exception. We wanted to take the action sequences to the next level this time and I have pushed my body to breaking point for the film and people will see that. Physically this has been my most challenging film yet."
Katrina further says, "It is always exciting to do action and I have been a fan of the action genre like since forever. So, playing Zoya is a dream come true for me. Strong , gutsy, badass and no holds barred! I'm looking forward to the reaction of people when they see Zoya on screen. She is the yin to the yang of Tiger."
Tiger 3 has been produced by Aditya Chopra and has been directed by Maneesh Sharma. It releases during the big Diwali Holiday period this year.