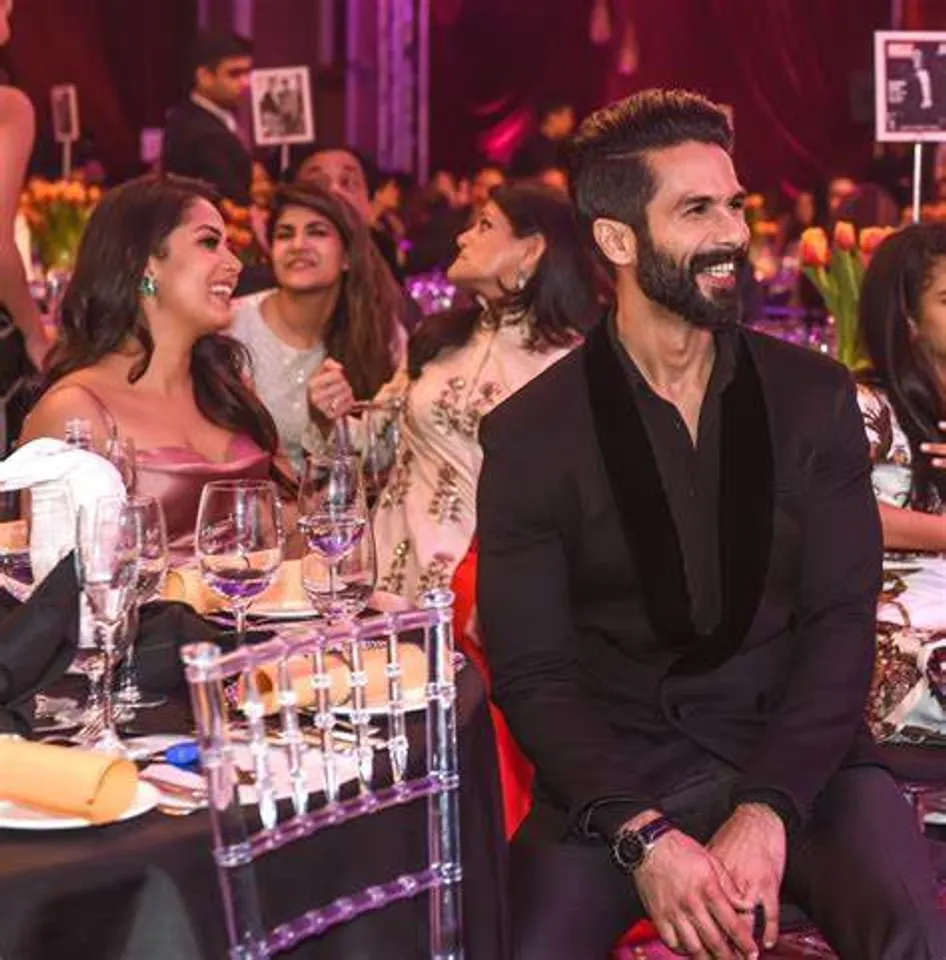 It was just another night out for David Beckham, but this time he got lucky and joined some of his favorite celebrity friends for a fun gathering. On December 26th, the former soccer star and model attended a night out with Shahid Kapoor, Mira Rajput, Arjun Kapoor, and Malaika Arora at a high-end restaurant in Mumbai.
The paparazzi were present in full force, capturing the glamorous friends as they socialized and enjoyed the evening. Though each of these stars boasts their own impressive career and fan base, seeing them all together in one place was an event to behold.
David was looking casual yet sharp for the outing in a black bomber jacket, denim jeans, and a crisp white shirt. His salt and pepper hair showed the legendary star's graceful aging and his infectious smile earned enthusiastic responses from his beloved admirers.
Shahid and Mira showed off models-worthy fashion senses with Mira wearing a chic striped jumpsuit and Shahid sporting an all-black ensemble. Onlookers couldn't help but fawn over their seriously stylish couple-fashion. On the other hand, Arjun and Malaika were dressed for a night of fun in the former's cropped beige sweater and the latter's navy blue skirt. Both stars looked carefree and content as they celebrated the night.
The pics of this star-studded night out soon blew up on social media with fans fringelessly praising the attractive friends. The luxurious gathering was the highlight of the week and the beautiful photos of the stars were a special gift for their devoted followers. Such delightful scenes should certainly not be an exception, given the level of glamour and stardom that these stars possess.