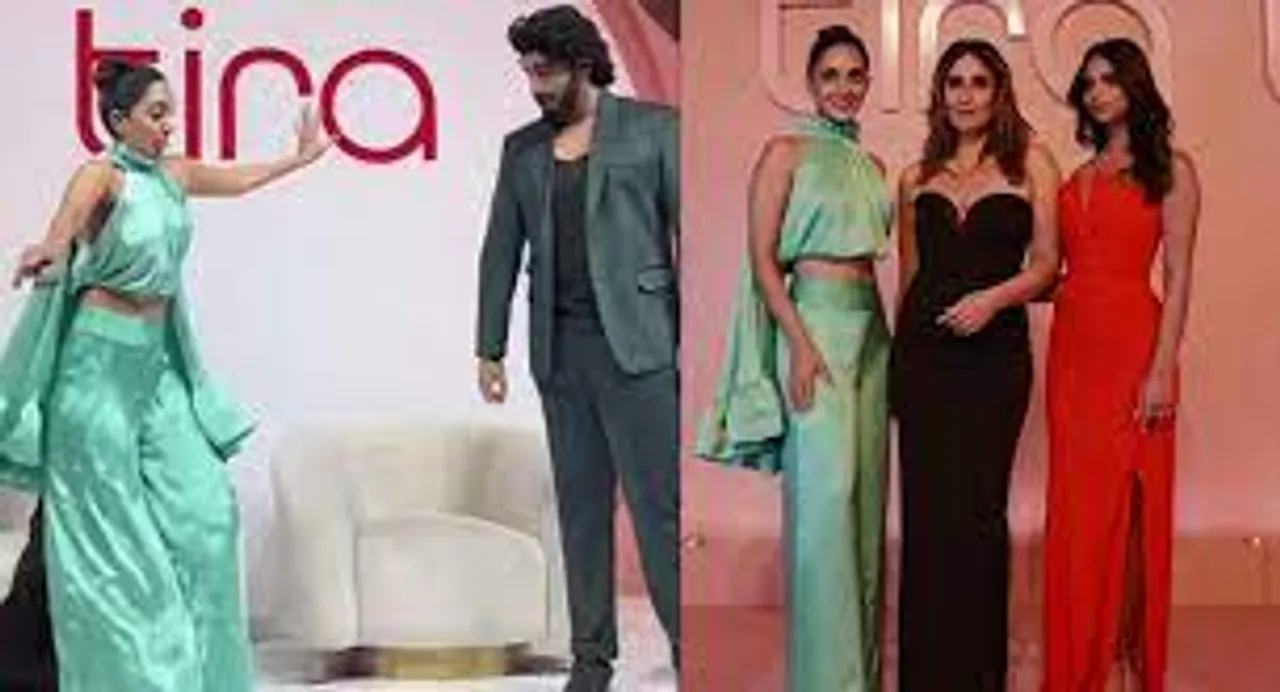 Last week, An event was held in Mumbai for the launch of the beauty brand Tira. Where Bollywood Diva Kareena Kapoor and Kiara Advani graced the event along with Suhana Khan who is set to make her onscreen debut. The event was orgnised to unveiled the new faces of the brand Kareena Kapoor, Kiara Advani and Suhana Khan. Arjun Kapoor was also present at the event as he was the host of the night. Three Bollywood divas looked stunning and glamours in their sexy outfits it was a  star-studded evening and many phots and videos from the event went viral. Recently, a new video of Kiara Advani almost falling has surfaced on Internet.
Kiara Advani's recent oops moments was captured on camera: 
Kiara Advani was looking stunning and sexy in her outfit Kiara was in the stage along with Kareena Kapoor, Suhana Khan and the host of the night Arjun Kapoor. She stood up to greet Arjun and she was wearing a high heels and after greeting him while she was on her way back to he her seat she lost her balance and almost fall into Karrena's lap.  Fortunately, she got her balance back and she hold herself from falling. Arjun Kapoor was quick and he also extended his hand of support. The video has gone viral and has caught people attentions. Fans are showing their concern for her, one user wrote, "Oho its natural painful bad incident take care Kiara dear god bless you", another user wrote, "Hope you are fine" and other user wrote, "Girl be careful..hope it didn't hurt bad".
Check ou the post: