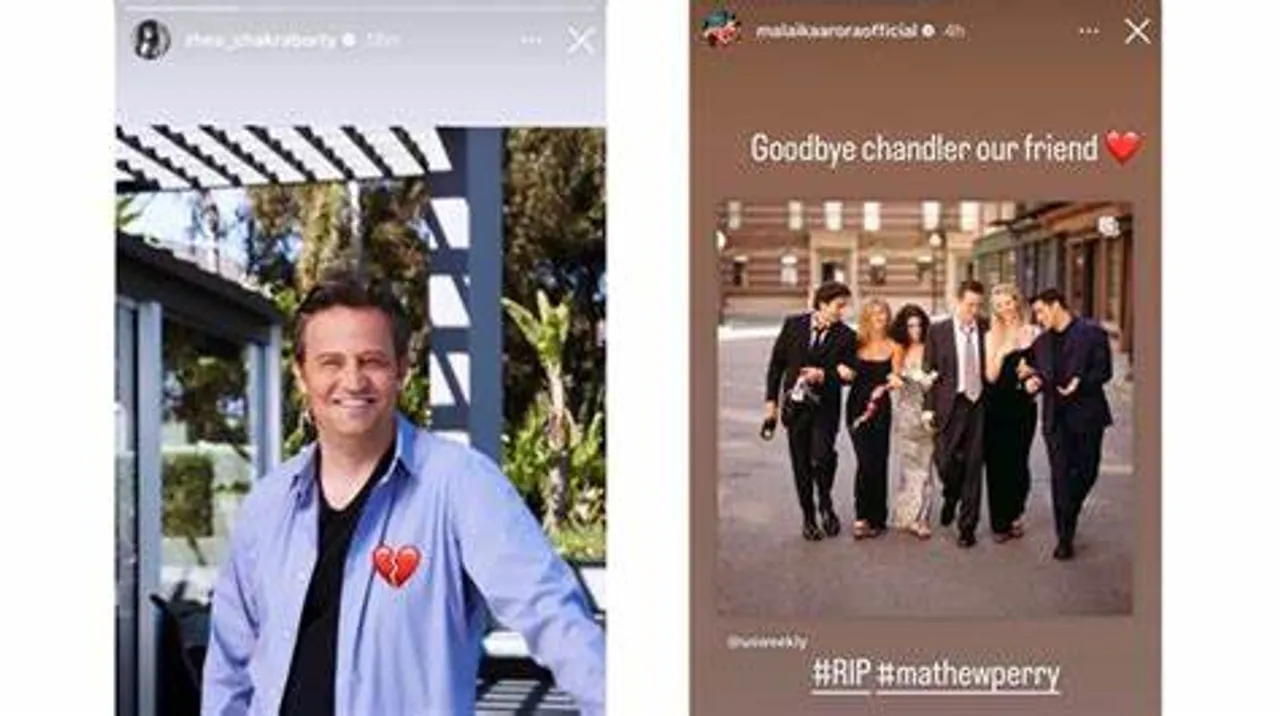 The untimely death of Hollywood actor Matthew Perry has left the entertainment industry in shock. Bollywood celebrities were quick to express their condolences, sharing heartfelt messages and memories of the beloved actor. From Kareena Kapoor Khan to Ranveer Singh, here is a compilation of how Bollywood mourned the passing of Matthew Perry.
Kareena Kapoor Khan's Emotional Tribute
Kareena Kapoor Khan took to her Instagram account to share a heartfelt tribute to Matthew Perry. She reminisced about watching his iconic show "Friends" during her teenage years and how Perry's portrayal of Chandler Bing left a lasting impact.
Ranveer Singh's Fond Memories
Ranveer Singh also paid tribute to Matthew Perry by sharing some of his fondest memories of watching the actor's performances. He expressed admiration for Perry's comedic timing and versatility as an actor.
Priyanka Chopra Jonas' Remembrance
Priyanka Chopra Jonas took to Twitter to express her condolences, recounting the laughter Perry brought into her life through his remarkable performances. She praised his talent and expressed gratitude for the entertainment he provided over the years.
Deepika Padukone's Heartfelt Message
Deepika Padukone honored Matthew Perry's legacy by sharing a heartfelt message on her social media accounts. She highlighted the impact he made on generations with his portrayal of Chandler Bing and recognized his contribution to the world of entertainment.
Alia Bhatt's Tribute
Alia Bhatt shared a heartfelt tribute to Matthew Perry, acknowledging his incredible talent and the joy he brought to millions of fans worldwide. She expressed her sadness at the loss and extended her condolences to Perry's family and friends.
Amitabh Bachchan's Emotional Remembrance
Legendary actor Amitabh Bachchan expressed his grief over Matthew Perry's passing on his blog. He reflected on the impact of "Friends" and Perry's iconic character in bringing laughter and happiness to people's lives.
 
Matthew Perry's sudden demise has deeply saddened not only Hollywood but also Bollywood. The outpouring of condolences from Bollywood celebrities showcases the impact he made on the industry and the hearts of millions of fans. As his memory lives on, it is evident that Matthew Perry's contribution to the world of entertainment will never be forgotten.