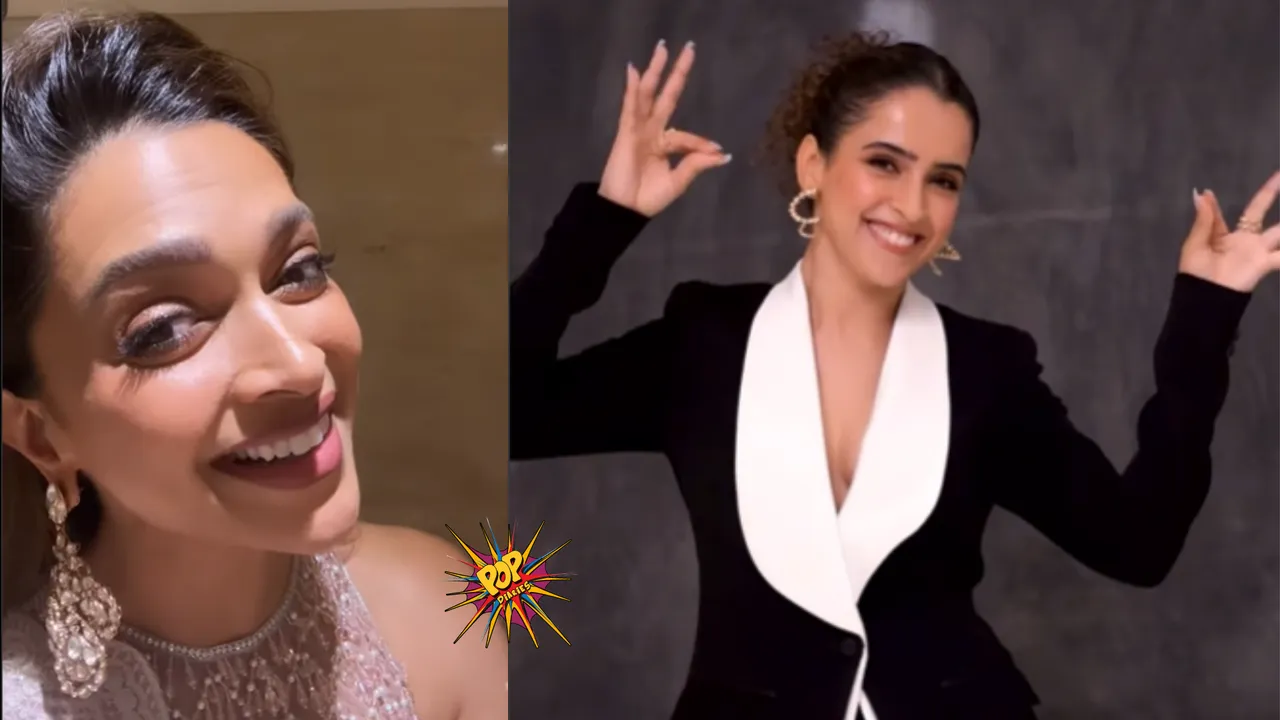 Recently, there has been one trend that has taken the internet by storm; which is the meme, "Just looking like a wow." This infectious phrase has gained immense popularity, thanks to various celebrities like Deepika Padukone and Sanya Malhotra who have joined in on the fun.
(ALSO CHECKOUT: Karwa Chauth 2023 Fashion In Classic Red, Inspired By B-Town Divas!)
WATCH VIDEO:
(ALSO READ: Karwa Chauth 2023 Fast Track: Dos and Don'ts to Ensure a Sacred Vrat)
Sanya Malhotra, known for her incredible talent and versatile performances, shared a reel on social media where she is seen grooving to the catchy lyrics, "just looking like a wow," while she donned an elegant black ensemble. On the other hand, Deepika Padukone shared a reel where she recited the meme's iconic phrase, "Just looking like a wow," showcasing her playful side.
This meme started when people discovered Jasmeen Kaur's enthusiastic videos promoting dress materials on the internet. In one of her videos, she repeatedly exclaimed that the dress materials were "just looking like a wow." This simple yet catchy phrase caught on, inspiring various creative and humorous memes.
The "Just looking like a wow" meme didn't stop at static images; it even inspired music composer Yashraj Mukhate to create a musical track using this phrase. His contribution further fueled the meme's popularity, making it even more irresistible to social media users.
Apart from joining this viral sensation, Sanya Malhotra has an exciting lineup of upcoming projects, including a role in Meghna Gulzar's "Sam Bahadur" and her film "Mrs," which is set to premiere at the Tallinn Black Nights Film Festival in 2023.