As the auspicious festival of Karwa Chauth approaches, the air is filled with anticipation and excitement, especially for Bollywood's newlywed actresses. This year, the glittering world of Bollywood welcomes a host of talented actresses who will be observing Karwa Chauth for the very first time. Let's take a closer look at these beautiful starlets who are all set to embark on this significant journey of love, tradition, and marital devotion. (ALSO CHECKOUT: Karwa Chauth 2023 Fashion In Classic Red, Inspired By B-Town Divas!)
Bollywood Divas' First Step Into Karwa Chauth Festivities!
Parineeti Chopra and Raghav Chadha:
One of Bollywood's most versatile actresses, Parineeti Chopra, has recently tied the knot with entrepreneur Raghav Chadha on 24 September 2023. Their love story captured hearts, and now, the couple is all geared up to celebrate their first Karwa Chauth together.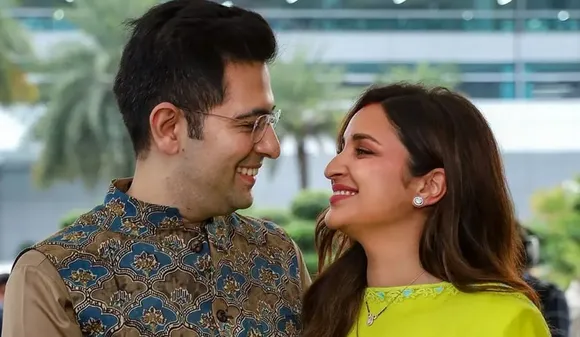 Kiara Advani and Sidharth Malhotra:
The charismatic duo, Kiara Advani and Sidharth Malhotra married each other on 7 February 2022, have been making headlines with their sizzling chemistry both on and off-screen. This Karwa Chauth, Kiara will be embracing the fast alongside her dashing husband Sidharth Malhotra. (ALSO READ: Karwa Chauth 2023 Fast Track: Dos and Don'ts to Ensure a Sacred Vrat)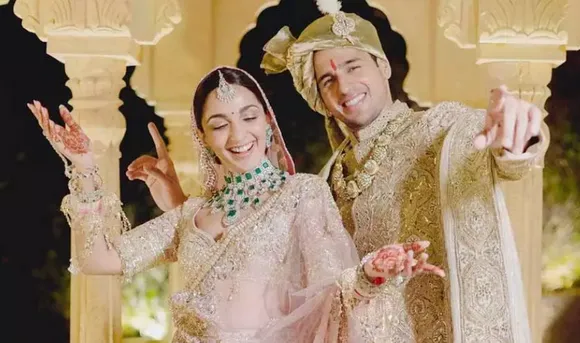 Athiya Shetty and KL Rahul:
Athiya Shetty, the epitome of elegance and style, entered the realm of marital bliss with cricketer KL Rahul on 23 January 2023. This Karwa Chauth will mark their inaugural celebration, and fans are undoubtedly excited to see how this power couple honours the age-old tradition. Hansika Motwani.
Hansika Motwani and Sohail Kathuria:
Hansika Motwani, the darling of the South Indian film industry, exchanged vows with businessman Sohail Kathuria on 4th December 2022 is all set to embrace Karwa Chauth celebrations for the first time with her husband, which is bound to be a picture of joy and togetherness. (ALSO READ: Work & Vrat: Karwa Chauth 2023 Helpful Guide For Women On The Go!)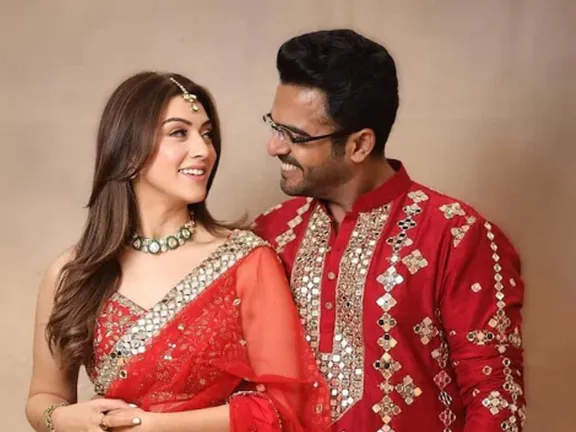 Swara Bhasker and Fahad Ahmad:
Known for her fearless approach to roles and her outspoken nature, Swara Bhasker is another Bollywood diva who will observe her first Karwa Chauth this year, alongside her husband Fahad Ahmad.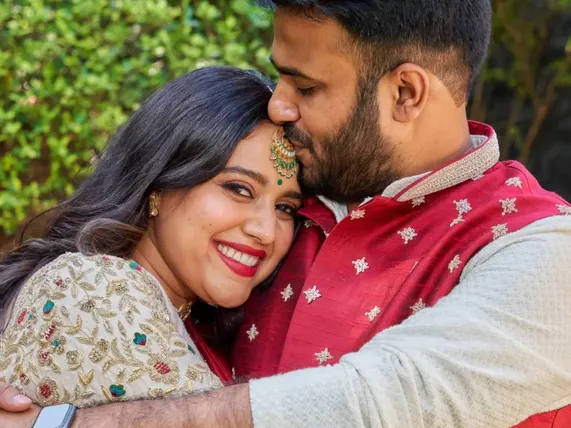 Sonnalli Seygall and Ashesh Sajnani:
Pyaar Ka Punchnama fame actress Sonnalli Seygall entered the world of marital bliss with her husband Ashesh Sajnani in June 2023. Their union is set to add a touch of elegance for the first time to this year's Karwa Chauth festivities.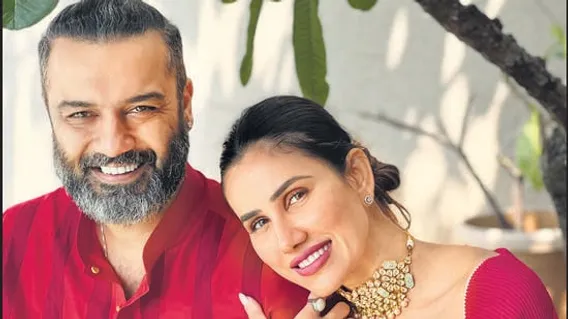 Shivaleeka Oberoi and Abhishek Pathak:
A rising star in the Bollywood firmament, Shivleeka Oberoi recently tied the knot with producer Abhishek Pathak on 9 February 2023. Their budding love story has now blossomed into marriage, making this Karwa Chauth an especially meaningful celebration.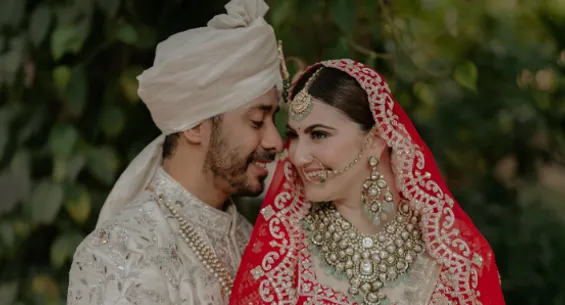 As these Bollywood beauties are set to step into the festivities for the first time, we surely eagerly await to witness the glimpses of the couple's heartfelt moments from their first auspicious occasion. And, here's to a joyous and blessed Karwa Chauth for these divas, as they continue to enchant us both on and off the silver screen. (ALSO READ: Karwa Chauth 2023: Ultimate Sargi Thali Guide for Energy, Healthy Post-Fast Options, and Must-Avoid Foods – Your Complete Fasting Handbook!)