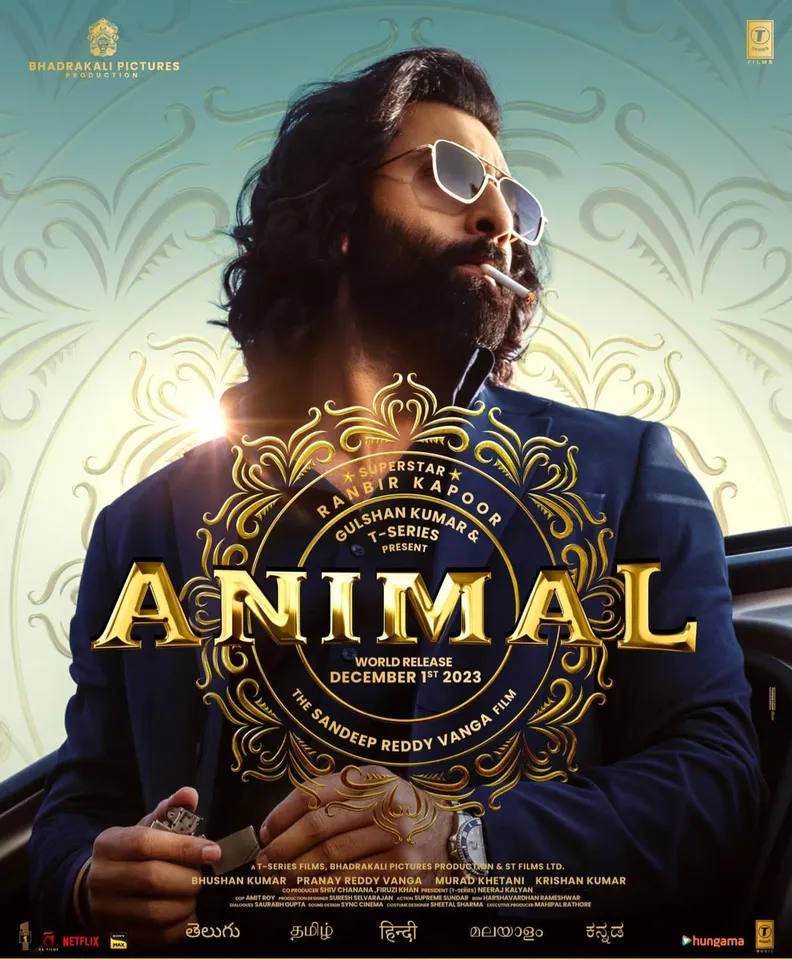 In the realm of cinematic brilliance, 'Animal' stands tall as a testament to the power of music and storytelling. The collaboration between powerhouse music label T-Series the music huncho and producer Bhushan Kumar, the visionary director Sandeep Reddy Vanga, and the exceptional actor Ranbir Kapoor has birthed another musical masterpiece reminiscent of their previous hit, 'Kabir Singh.'
Just like its predecessor, 'Animal' weaves a captivating tale through its soul-stirring soundtrack. Songs like 'Hua Main' and 'Satranga' delve deep into the intricacies of human emotions and relationships, skillfully enhancing the film's narrative. With Arijit Singh's mesmerizing voice and Ranbir Kapoor's stellar performance, 'Animal' once again proves that in the world of cinema, music isn't just an accompaniment but an integral part of the story. 
Its chart-topping success is a testament to the unmatched synergy between T-Series, Sandeep Reddy Vanga, and Ranbir Kapoor, creating a musical magic that resonates with audiences worldwide.
Animal also stars Bobby Deol and Anil Kapoor in important roles. Bhushan Kumar and Krishan Kumar's T-Series, Murad Khetani's Cine1 Studios and Pranay Reddy Vanga's Bhadrakali Pictures have backed Animal. The Sandeep Reddy Vanga directorial is in the crime drama genre and promises to take viewers on a thrilling ride on 1st December 2023.