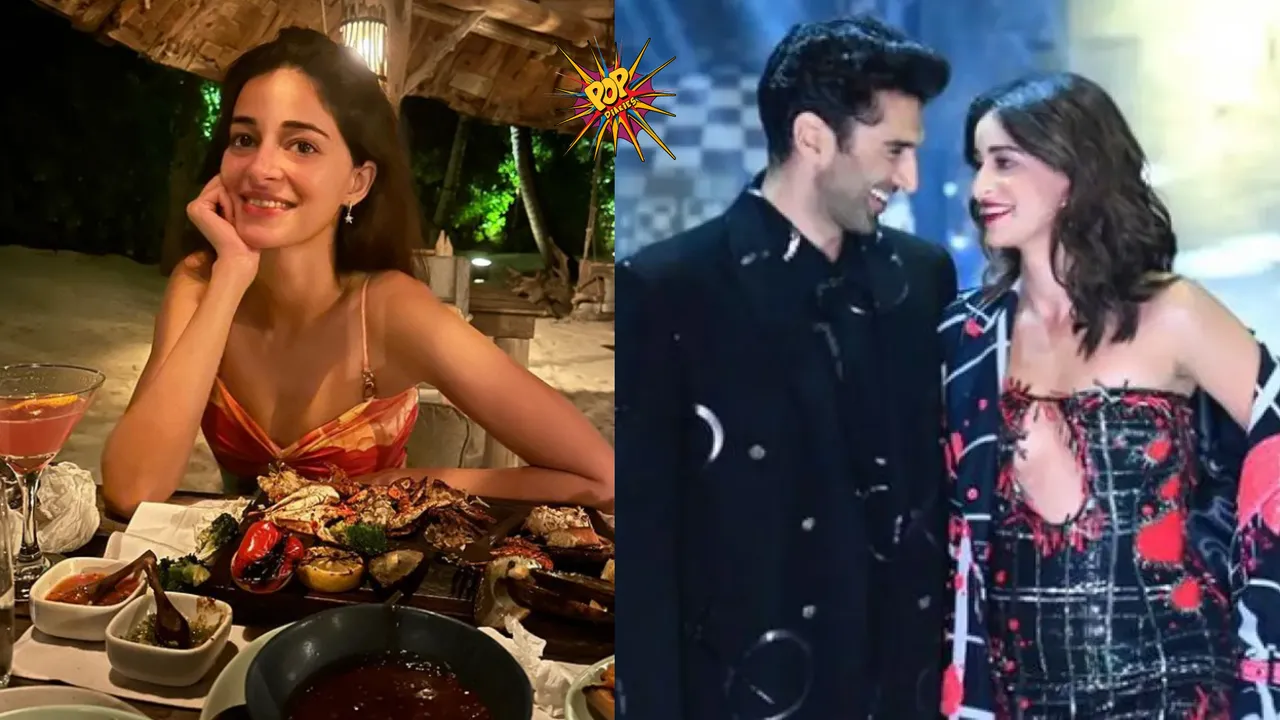 Bollywood sensation Ananya Panday's 25th birthday celebrations reached new heights of glamour and romance as she marked the special day in the picturesque setting of Maldives. The starlet, known for her adorable charm, shared glimpses of her blissful bash on Instagram, leaving fans in awe of the love-filled festivities.
Ananya, who turned 25 on October 31, took to social media to express her gratitude, posting, "25!!!!! 🥹🥹🥹 Filled with so much gratitude and food and sunshine ❤️ thank you thank you thank youuuuuuuuuuuuu for all the love and good vibes 🥳 also I saw three rainbows the day before my birthday and I feel like it's a sign 🤞🏼🤞🏼🤞🏼🌞🌞 🌈🌈🌈"
The celebrations, documented through vibrant photos, featured Ananya in a stunning colourful maxi dress, surrounded by scrumptious food, live music, and a movie night under the stars at an open theatre over the ocean. The actress was accompanied by none other than her rumoured beau, actor Aditya Roy Kapur, igniting speculations about their blossoming romance.
Fans, noticing Aditya's presence, playfully teased in the comments, with one writing, "Credit goes to night manager," while another jokingly said, "Aditya Roy Kapoor is the cameraman."
The night appeared to be a romantic affair, captured in images of Ananya enjoying a candlelit dinner with a backdrop of the sea and the night sky. Videos from the celebration showcased her in a chic pink one-shoulder outfit, immersed in live music played by talented drummers. The venue featured a large projector screen displaying a movie, creating a magical ambience, along with glimpses of a rainbow from a plane and a seaside pool, making the celebration a visual spectacle.
SEE POST:
On the professional front, Ananya Panday continues to shine, with multiple projects lined up, including the much-anticipated web show Kho Gaye Hum Kahan, a film titled Call Me Bae, and two other undisclosed movies, ensuring her fans have much to look forward to from this talented star.
ALSO READ:
Karwa Chauth 2023 Fast Track: Dos and Don'ts to Ensure a Sacred Vrat
Karwa Chauth 2023 Fashion In Classic Red, Inspired By B-Town Divas!
Work & Vrat: Karwa Chauth 2023 Helpful Guide For Women On The Go!
Karwa Chauth 2023: Ultimate Sargi Thali Guide for Energy, Healthy Post-Fast Options, and Must-Avoid Foods – Your Complete Fasting Handbook!