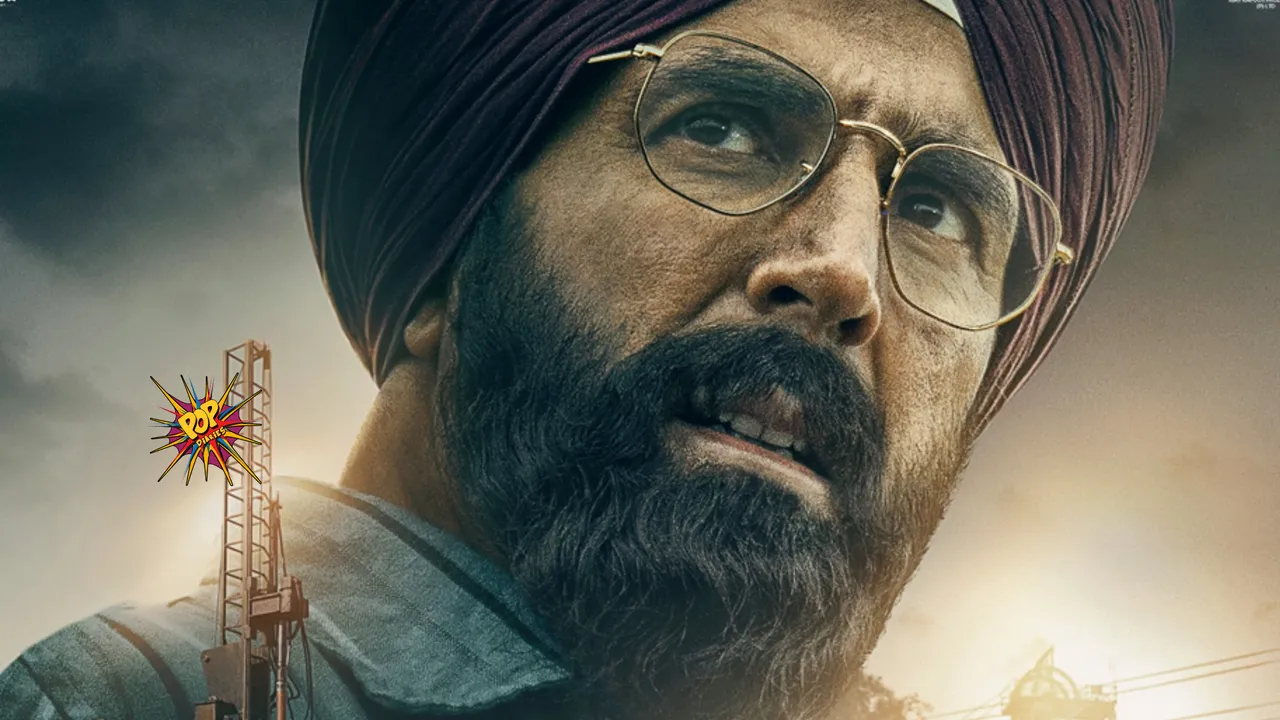 Pooja Entertainment and Akshay Kumar's Mission Raniganj: The Great Bharat Rescue highly anticipated trailer has finally been released. The trailer has left netizens in awe and eager to witness the outstanding performances in this extraordinary movie. Within just 24 hours of its release, the trailer has garnered an impressive number of views. Conversations on Twitter, under the hashtag #MissionRaniganjTrailer have been trending on the charts.
Based on the life of a real hero, Jaswant Gill had to win a race against time rescuing miners trapped in a flooded coal mine in Raniganj in November 1989. The trailer has garnered widespread acclaim, with several standout moments that grab the audience's attention. The scenes where miners are trapped have been beautifully shot highlighting the level of cinematography the film has taken. ALSO READ: Bollywood Brides' Expression Of Love With Customized Kaliras To Veil!
 The larger-than-life trailer comprises so many elements that make it a perfect watch in theatres. From gripping underwater shots of Akshay Kumar to the powerful dialogue, it stirs emotions and patriotism. The look of Akshay Kumar in the film has been captivating. His emotions have been perfectly brought out showcasing his resilience to overcome adversities. The trailer concludes with a goosebump-inducing moment featuring Akshay Kumar offering a prayer, underscoring the transformative power of compelling storytelling.
Playing the pivotal role of the Late Jaswant Singh Gill, Akshay Kumar showcases the unwavering determination of Gill and his courage in rescuing miners trapped inside the Raniganj coal mine. The powerful background music blends seamlessly with the breathtaking scale of the film. Additionally, the trailer highlights Jaswant Gill's innovative rescue technique, which is being used for the first time ever, further showcasing his courage in saving lives.
Parineeti Chopra, who portrays Jaswant Gill's wife, makes a notable appearance. The talented star cast of Kumund Mishra, Rajesh Sharma, Pavan Malhotra, and Ravi Kishan to name a few also have been revealed. The notable names have a proven track record of creating a huge difference with their impactful performances. With such an ensemble and talented cast being roped in for the film, the anticipation amongst the fans to watch the film in cinemas has paved to a different level. ALSO CHECKOUT: Pregnancy Glam: These Celebrity Moms Packing Some MAJOR Fashion Goals! 
The film's setup & scale looks grand, especially the calamity scenes which appear incredibly realistic, something which we have never seen before.  
WATCH TRAILER BELOW:
Simultaneously, Pooja Entertainment, recognized for its thought-provoking films such as "Bell Bottom," "Cuttpulli," and "Jawaani Jaaneman, joined forces with Akshay Kumar who balances a harmonious mix of commercial and concept-based films. Mission Raniganj: The Great Bharat Rescue marks their third collaboration with Akshay whose recently released OMG 2, which enjoyed a remarkable box office success. Bringing in a significant narrative to the forefront with Mission Raniganj, the movie promises to be an engaging and impactful cinematic experience.  ALSO READ: Bollywood Actors & Actresses Who Worked For Free On A Film!
Vashu Bhagnani Presents, A Pooja Entertainment Production - 'Mission Raniganj,' produced by the powerhouse team of Vashu Bhagnani, Jackky Bhagnani, Deepshikha Deshmukh, and Ajay Kapoor, and directed by Tinu Suresh Desai. This cinematic marvel is set to hit theatres on October 6th, 2023.
ALSO READ: Charismatic Bollywood Stars In South Indian MASS Avatars!