Box Office's champ Shang Chi got defeated big time when the Tom Hardy starrer Venom 2 opened to a solid response in its first weekend at the domestic box office.
Venom 2 starring Tom Hardy was released in 2018 and had opened to $80.2 million, collecting to an outstanding $213.5 million at the US domestic box office and $856 million at the world wide box office. The sequel, Venom 2 bowed to a surprise Rs 2.95 crore (in all languages) which also turned out to be the biggest opening since the COVID-19 pandemic created havoc in the entire world, beating the previous Hollywood films openings which include Shang Chi (Rs 2.89 crore) and No Time To Die (Rs 2.31 crore) (in all languages)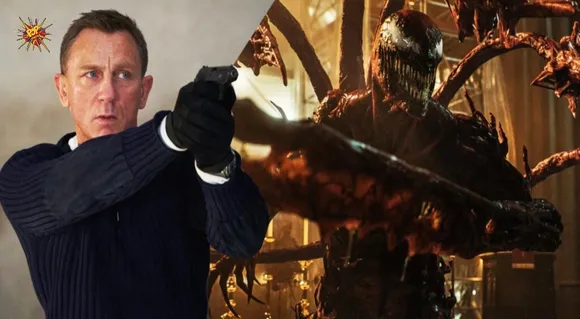 Venom 2 went up on Friday with Rs 3.20 crore and held well on Saturday with Rs 2.80 crore. As per early trade reports, the super-hero drama collected somewhere between Rs 11.95 crore, crossing the first weekend collections of Shang-Chi which collected Rs 10.31 crore and No Time To Die which collected Rs 11.36 crore.