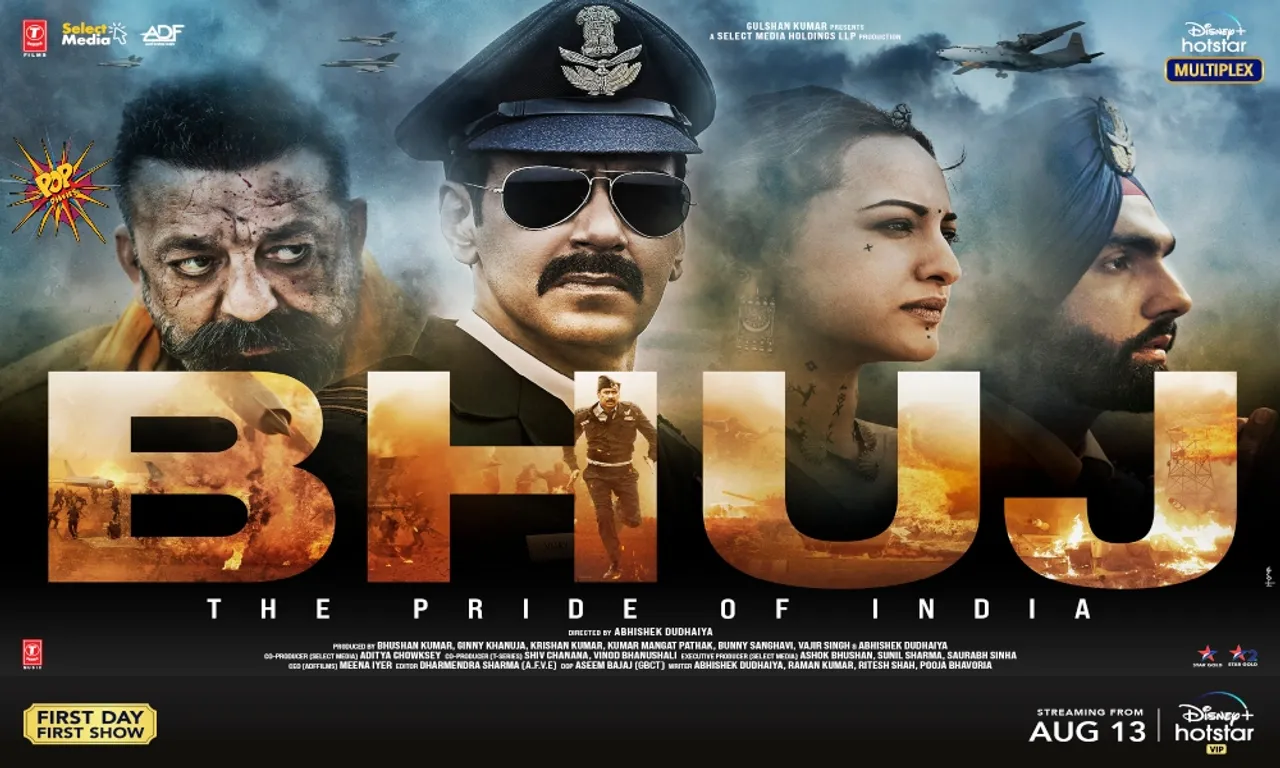 While 1971 war between India and Pakistan was well-represented in J.PDutta's war film in Border, Bhuj-The Pride Of talks about the other side of 1971 battle. 
Bhuj-The Pride Of India revisits another chapter of the Indo-Pakistani War of 1971 which tells the story of IAF Squadron Leader Vijay Karnik (Ajay Devgn) who along with his team and 300 rural women, reconstructed a Bhuj airbase which was destroyed by the sudden Pakistan's air strike. The grievance is further extended when the Pakistan Air Force destroys the Surajbari and Banaskatha bridges along with major roads cutting Bhuj and Kutch completely off from India. As the Pakistan's army makes the plan to capture the Bhuj and prepares to attack, Vijay Karnik and his team repairs the airstrip to ensure safe landing of Indian soldiers to save the region of Bhuj.
While the trailer of Bhuj -The Pride Of India was thrilling, the movie begins on a disappointing note with so many characters and flashback stories woven together, eventually confusing and complicating the plot. The film suffers from inadequate characters development and weak screenplay which could have made a huge impact other wise.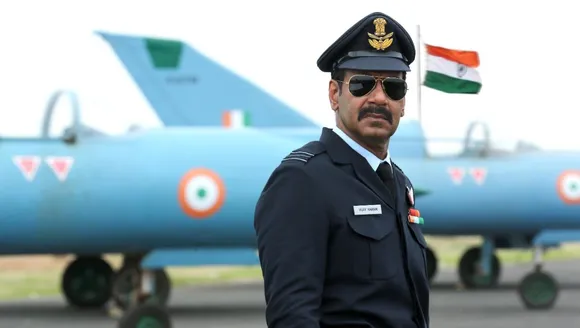 While the story does not develop much in the first half, the second half gathers some steam with plot of the film going in the right direction. The climax was fair but could have been better executed and managed, considering the movie was based on true events. Scene where Sanjay Dutt kills Pakistani soldiers with a small piece of hammer in the trench is unbelievable. Also, the war drama could have more convincing patriotic-evoking scenes without the inclusion of songs. Abhishek Dudhaiya debuts with the war film and shows promise. However, the direction is saddened by average writing and poor editing. Bhuj - The Pride Of India shows promises with aircraft combat scene with enthralling visual effect (few places the VFX could have been better) along with few thrilling moments. Cinematography by Aseem Bajaj is good along with the superb production design by Narendra Rahurikar. I liked the action scenes choreographed by R P Yadav & Peter Hein which was nicely shot.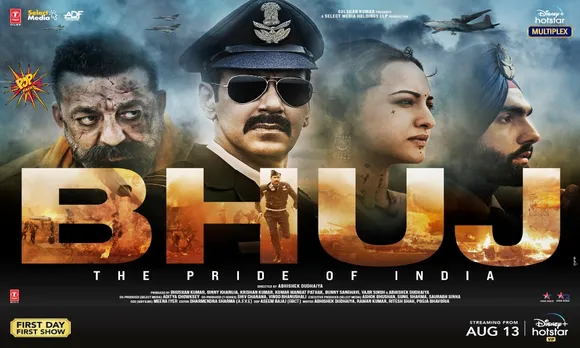 Ajay Devgn and Sharad Kelkar are the stars of the show. Both actors bring justice to their characters. Sanjay Dutt and Sonakshi SInha were adequate in the supporting role while Ammy Virk and Nora Fatehi were fine.
So, overall, Bhuj-The Pride Of India can be watched for an incredible and brave story from the 1971 Indo-Pakistan war. Bhuj-The Pride Of India is produced by Ajay Devgn films, Panorama Studio and Select Media Holdings LLP. The war drama is currently streaming on Disney+Hotstar.