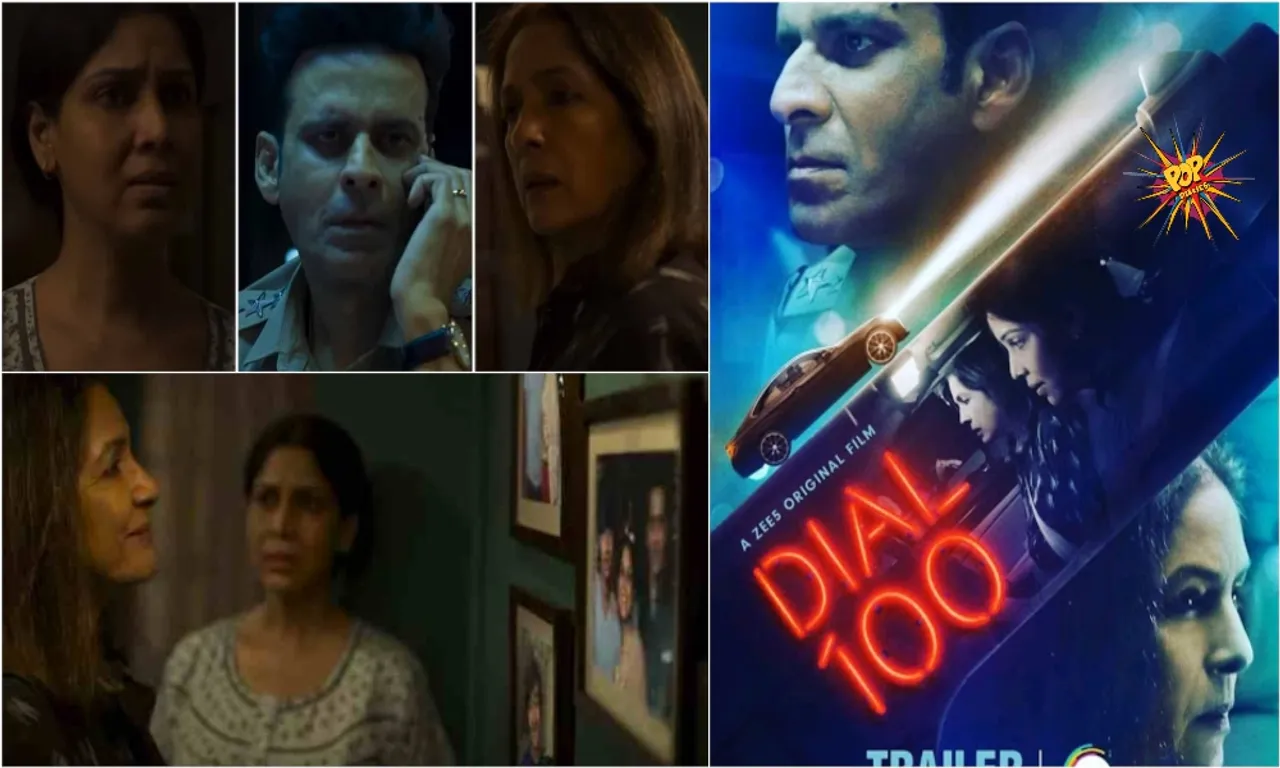 How far would you go to save your loved ones for your wrong deeds ? Premiered on Zee5, the Manoj Bajpayee, Neena Gupta and Sakshi Tanwar starrer Dial 100 has enough moments to keep you engrossed.
&ab_channel=ZEE5
Dial 100 tells the story of random call received by Senior Police Inspector Nikhil Sood (Manoj Bajpayee) from Seema (Neena Gupta). Once into the call, the conversation between Nikhil and Seema turns interesting as she is on the verge of killing Nikhil's two most beloved person in the world - his wife Prerna (Sakshi Tanwar) and their 18-year-old son, Dhruv (Svar Kamble)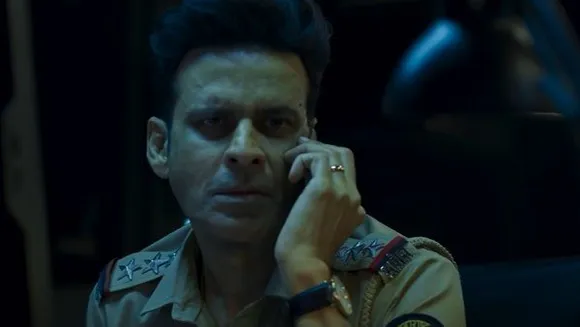 Directed by Rensil D's Silva (earlier made Kurbaan and Ungli), the plot of Dial 100 happens only for one night in which the protagonist races against time to save his family. The movie opens on a promising note when an unknown caller shocks a seasoned police officer with a devastating message. As the cat and mouse game begin between Nikhil and Seema, the thriller becomes edgy and will keep you engaged. However, with the onset of the climax, the movie falls flat. I did not understand why Nikhil had to become a one man-army and  perform all the activities by himself even though he was surrounded by so many police men who could have helped him rescue his wife and kid. Also, the steam with which film gathers the space is lost out in the second half. 
Luckily, Dial 100 does not have any songs which interrupts the flow of the movie nor is there any time wasted on unnecessary scenes which diverts the track of the film. Thanks to the editing and interesting premise coupled with amazing cinematography, Dial 100 falls in line with the expectation.
Performances by the star cast is the silver lining of the film - Manoj Bajpayee plays both the role of a cop and a helpless father with utmost sincerity. Sakshi Tanwar is another gem of actor who continue to throw surprise with her natural ability to perform. Even though , Neena Gupta's character has not been sketch properly, the talented actress embarks yet another convincing performance.
Overall, Dial 100 is a 90-minute escape that manages to keep you engaged thanks to the wonderful performances by Manoj Bajpayee, Neena Gupta and Sakshi Tanwar. Dial 100 is produced by Sony Pictures Films India, Siddharth P.Malhotra and Sapna Malhotra.