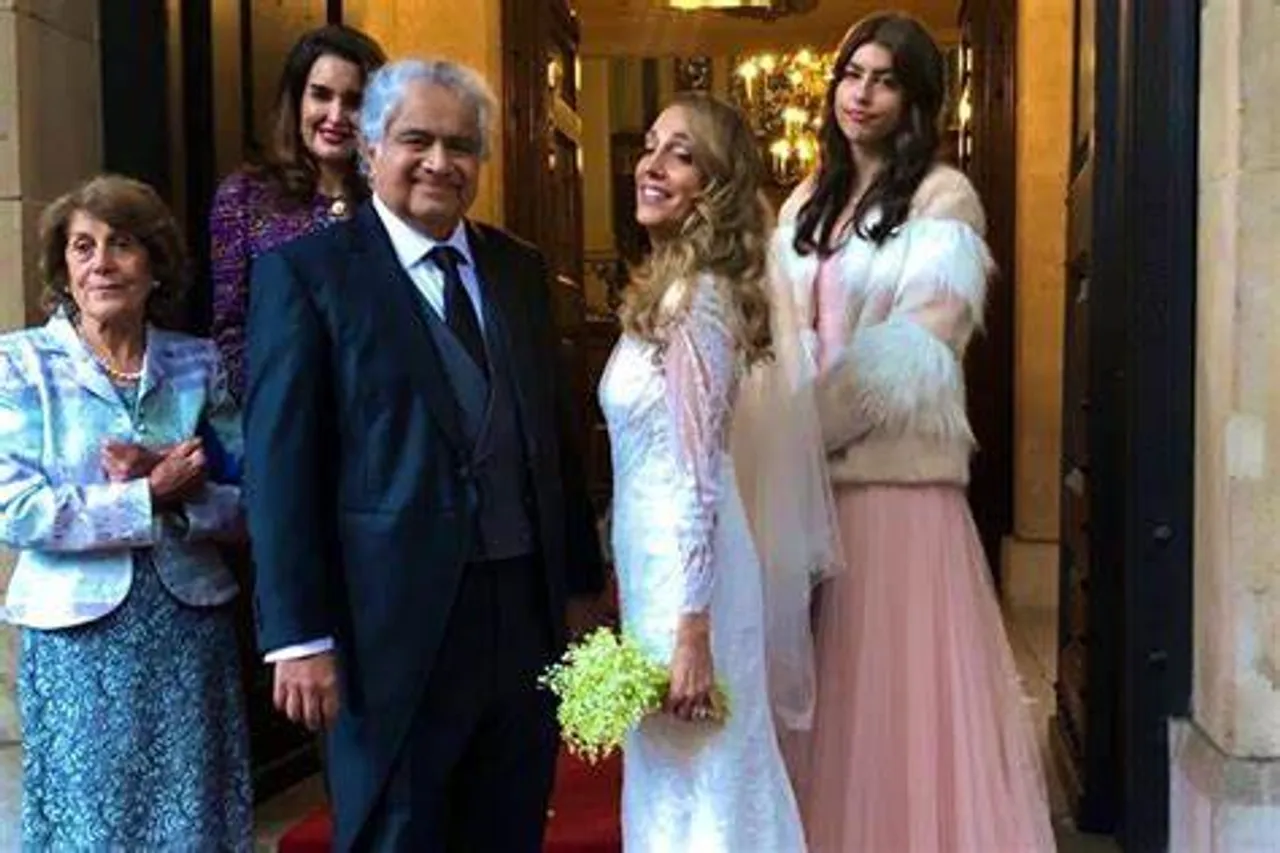 Love knows no boundaries, and when it comes to tying the knot, nothing can be grander than exchanging vows in an iconic city like London. The recent wedding celebration of renowned Indian lawyer Harish Salve became the talk of the town as it brought together an esteemed guest list featuring personalities from various walks of life. What made this wedding truly remarkable was the presence of two prominent figures, Nita Ambani and Lalit Modi, who graced the occasion with their presence, adding a touch of glamour and significance to the event. Let's delve into this unique wedding celebration held in the heart of London.
The Wedding Extravaganza
Harish Salve, a distinguished senior advocate known for his exceptional legal prowess, tied the knot with his long-time partner in a spectacular ceremony meticulously planned in the mesmerizing city of London. The wedding extravaganza spanned over several days, providing ample time for the guests to indulge in the city's beauty and vibrant culture.
Notable Attendees
The presence of Nita Ambani, the renowned Indian business tycoon and wife of Reliance Industries Chairman Mukesh Ambani, added a touch of elegance and grace to the ceremony. Nita Ambani, known for her philanthropic endeavors and impeccable style, turned heads with her exquisite attire and warm presence, making the wedding an affair to remember. Another prominent guest at the wedding was Lalit Modi, the former chairman of the Indian Premier League (IPL), who is recognized for revolutionizing cricket's commercial aspect in India. His attendance added a sense of excitement and significance to the event, as he is known for his association with the sport and his contribution to its global reach.
Highlights of the Wedding
The London wedding was nothing short of extraordinary, with a picturesque venue adorned with exquisite floral arrangements and mesmerizing lighting. The ceremony was a fusion of traditional Indian rituals and contemporary elements, blending cultures and creating a unique ambiance. The couple's joy was evident from the infectious smiles shared by the bride and groom, witnessed by their family and close friends who had gathered to bless the newlyweds.
The wedding celebrations were not only a union of two souls but also an amalgamation of diverse cultures, with guests from various professions, including politics, business, and entertainment, coming together to make it a memorable affair. Furthermore, the couple's shared passion for art, literature, and music was reflected in the enchanting performances by renowned artists and lively cultural displays, making the event a true celebration of their love and commitment. 
Harish Salve's London wedding brought together an array of distinguished guests, with Nita Ambani and Lalit Modi being the cynosure of all eyes. Their presence added a touch of grandeur and magnificence to an already spectacular event, making it an affair that will be remembered for years to come.