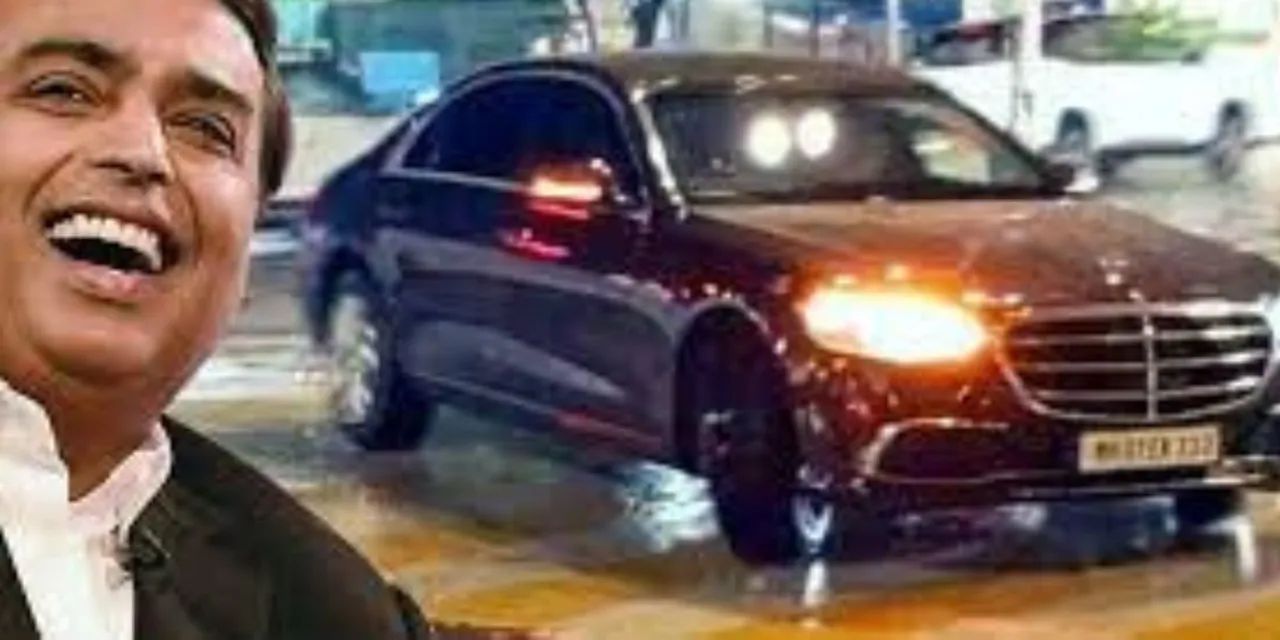 Asia's richest businessman, Mukesh Ambani is an extremely down-to-earth man. While his first love is his business, he never shies away from showing off his love for his swanky cars. However, not many know that his 27-floor home, Antilia has one floor, which is exclusively reserved for their swanky cars. They have a collection of cars from across the world. Recently, Mukesh Ambani added another beast to his car collection.
Not many know that Mukesh Ambani has been travelling in a Mercedes-Benz S600 bulletproof sedan for quite some time. However, it looks like the billionaire got bored of it, as he bought a brand new Mercedes-Benz S680 Guard luxury sedan. According to a report by DNA, the brand new Mercedes-Benz S680 Guard owned by Mukesh Ambani looks like any other Mercedes-Benz S-Class from the outside but it is almost 2 tonnes heavier.
It is also stated that Mukesh Ambnai's brand-new car has a special integrated shell, and the car features bullet and blast-proof multi-layered glass. The car comes with reinforced tires that can run up to 80 km/h.
A few months ago, a fan page of Akash Ambani shared a video of him driving the swanky red-hued Ferrari SF90. Akash was sitting in the front seat and looked handsome in a white-coloured t-shirt. He looked happy driving his favourite beast on the streets of Mumbai. In the video, people who were standing were also seen recording him driving the luxurious car.
For those who don't know, Ferrari SF90 is priced at a whopping Rs. 7.50 crores. According to reports, only two people in India own this car with the 'Prancing Horse' logo. The car has a 7.9 kWh Lithium-ion battery for regenerative braking, giving the car 26 km (16 mi) of electric range.
Mukesh Ambani is Asia's richest person and runs India's most valuable company, Reliance Industries, which has a Rs 17.69 trillion market cap. He is one the most celebrated Indian billionaires across the world and known for his business skills and charitable acts. Mukesh Ambani and his family that includes Nita Ambani, Akash Ambani, Anant Ambani, Shloka Mehta Ambani, Isha Ambani and others are known for their extravagant lifestyle and luxury vehicles. Members of the Ambani family are often seen travelling in long convoys with massive SUVs and expensive cars.