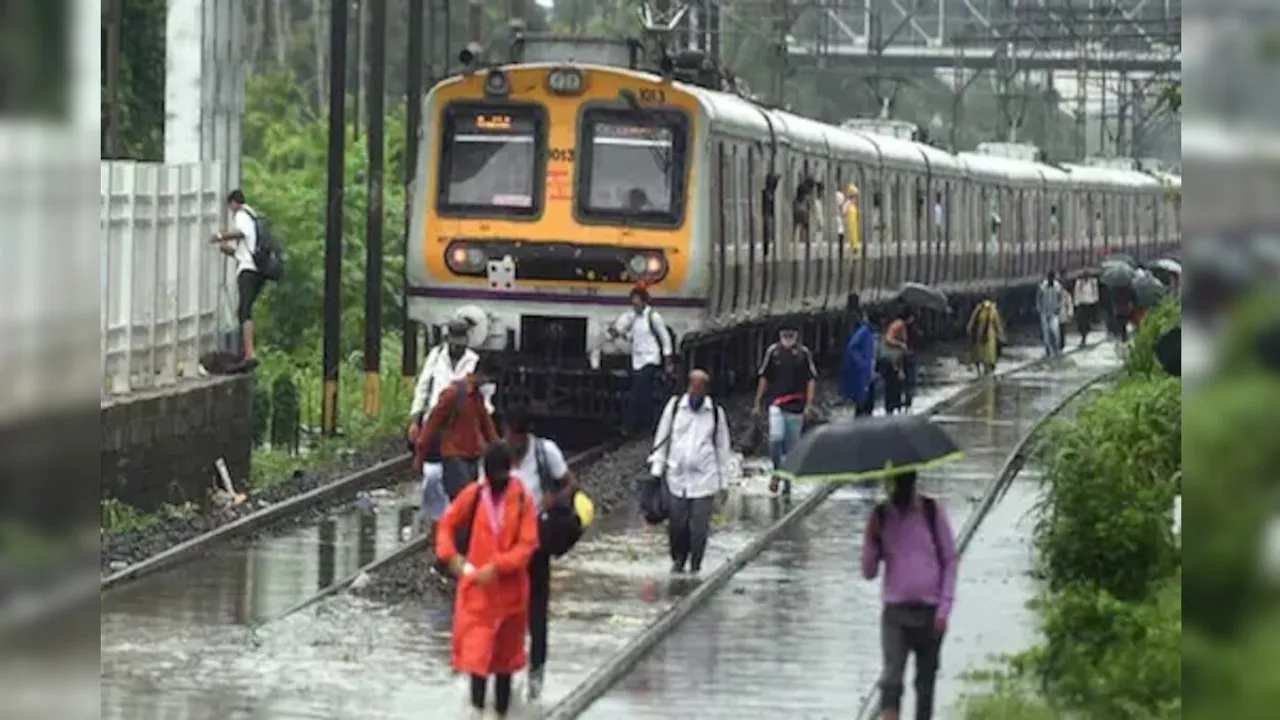 Unusual rains hit western and central India on Wednesday night in what is being termed the longest and most intense spell of monsoon rain in years. Western and central India, primarily including the states of Maharashtra and Uttarakhand, have been reeling under heavy rainfall  for the past few days, leaving both states facing weather alerts.
Impact on Mumbai's Trains
Mumbai and its rail network are facing the direct brunt of this rainfall. Due to the incessant rains, railway tracks in several areas of Mumbai have been damaged, leading to the disruption of railway services. Local train traffic, which is the lifeline of the city, has been the most disrupted due to this. Many local trains have either been delayed or canceled, citing track and signaling concerns owing to the damage resulting from the rainfall.
Uttarakhand on Weather Alert
The state of Uttarakhand is also on weather alert after heavy rains lashed regions across the state. Rains have triggered landslides in several areas of the state, disrupting normal life in many regions. The state machinery has been put on alert as the possibility of more damages resulting from the rainfall looms large.
Aftermath and Concerns
The rainfall has dealt a double blow to the state of Maharashtra and Uttarakhand, creating havoc in the railway networks and leaving people in both states to bear the brunt of the repercussions of the rainfall. The authorities are now assessing the situation and taking measures to limit the damage caused by the rains.
The authorities have also cautioned people to be alert and to exercise caution during such disasters. People in the affected areas are advised to remain vigilant for any emergencies and cooperate with the authorities in dealing with the aftermath of the rainfall.