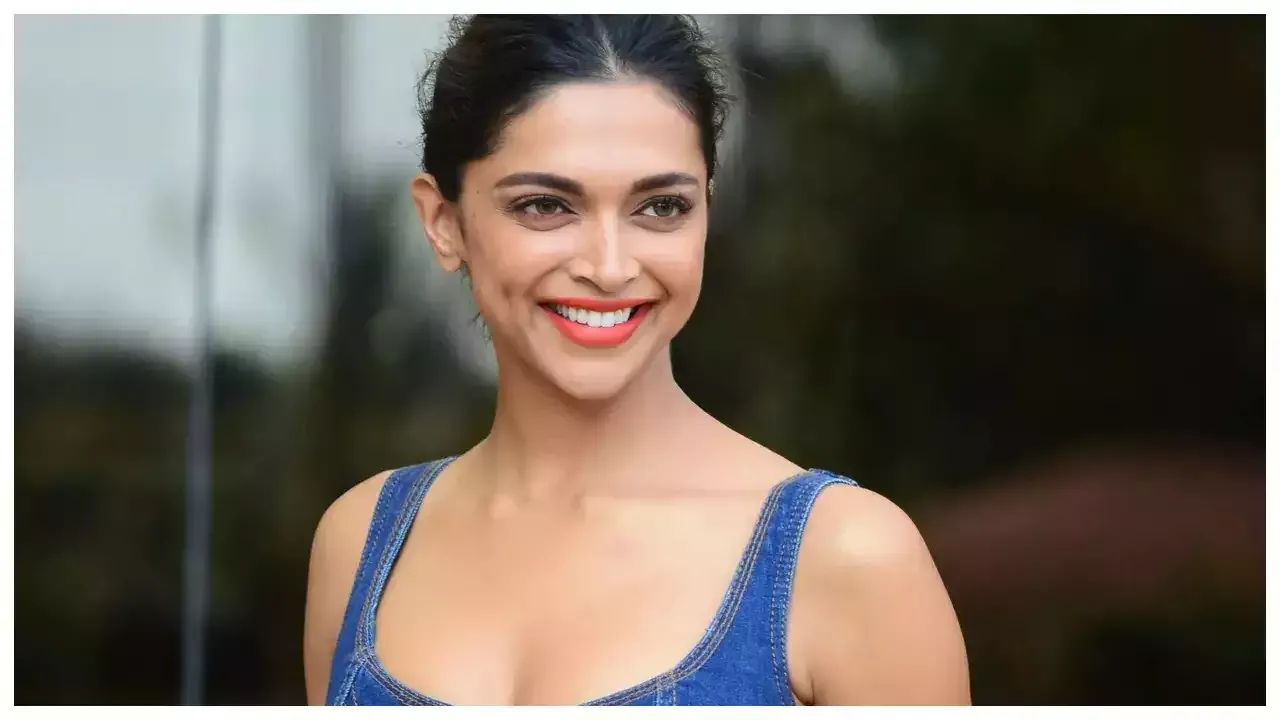 Deepika Padukone had faced heavy blacklash from netizens on social media after her appearance on Karan Johar's Koffe with Karan 8 along with her husband actor Ranveer Singh. She was brutually trolled over her confession about seeing other man while dating Ranveer Singh. Deepika is once again making headline over a video that is going viral on social media. She has once again grabbed people's attention.
A video is going viral on social media platform from a college event. Where a skit is being performed by number of students, In which one person is dressed as Mastani from Deepika's super-hit movie Bajirao Mastani. And on the other hand, a LED screen in the background was displaying a montage featuring Deepika Padukone and his former partners such as Yuvraj Singh, Ranbir Kapoor, Siddharth Mallya and others.  In the skit, each students comes out one by one dressed-up as Deepika's ex-boyfriends. The viral video has raised concern among netizens. 
Check-out the video here:
This is BHU , Varanasi Uttar Pradesh

They organised a drama to show the past of Deepika Padukone and how she dated many guys in past.

This is the lowest and cheapest thing that someone can do. pic.twitter.com/USPh84sEZ6

— RheA (@rheahhh_) November 8, 2023
Fans comes-out in support of Deepika Padukone:
Soon the video went viral on social media platform and Deepika once again was in spotlight. Netizens have come-out in support of her. They are strongly calling out the students of BHU, Varanasi Uttar Pradesh and the university for making such disrespectful and shameful video of the actress. Fans feel that Deepika's character is being assassinated. Netizens have took to their social media platform and are raisng their voice against such shameful act. 
One fans wrote, " It's Banaras University In UP which focused on degrading #DeepikaPadukone's image by sharing pictures of the men she dated - this is HOW you treat women in India!! The SAD STATE - and we still wish to believe in this so called 'delusional' world of leading an inspirational life! This is so so so SICK!! Retard mindset of individuals" and another tweeted, "I just couldnt control and felt the need to talk about how the insensitive trolling of #DeepikaPaduone is getting out of hands!! Shame on the students of #BHU for enacting the dating life of DP and mocking her. Stooping down to another level". Another fan commented, "People are really jobless in India, Wasting their time on trolling someone who doesn't give a f about them, they are living their life and are happy and together just leave them alone". Another fan wrote, "This is shameful and disrespectful to #DeepikaPadukone, people need to stop this...it is becoming very negative. #BHU students should be ashamed of their act for mocking somebody's personal life".
Deepika Padukone was last seen in Jawan where she did a guest appearance. She will soon back o0nscreen with Siddharth Anand action-thriller movie Fighter alongside Hrithik Roshan.
Also Read: Karan Johar Gets Emotional After Watching Deepika Padukone -Ranveer Singh's Wedding Video On Koffe With Karan 8, He Opens Up About Feeling Alone!