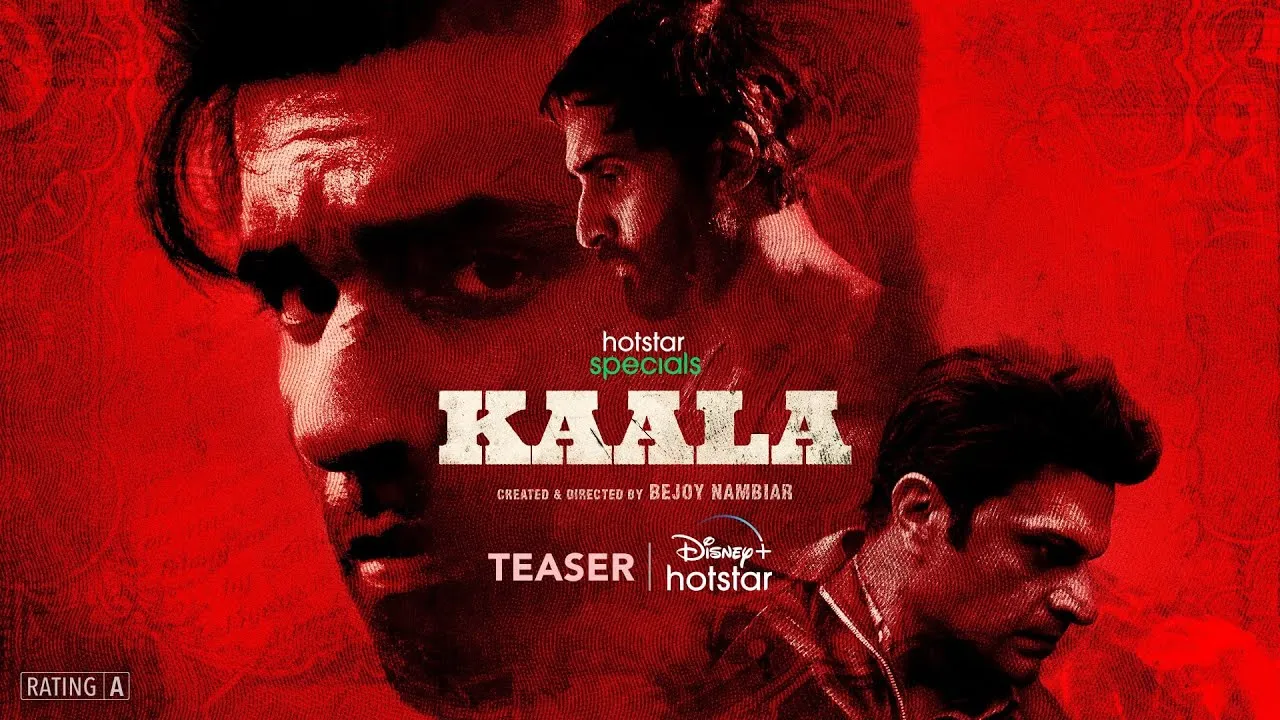 We've all heard of people converting black money to white - but have you ever imagined a situation where one turns white money to black? In a world where vengeance, power and money conquers, the only way to win in the game of life is through a web of lies and deceit. Get ready to be at the very nexus of crime you have never seen before as Disney+ Hotstar announces the trailer of their upcoming investigative crime thriller Kaala. The world of Kaala is created and directed by Bejoy Nambiar and produced by Bhushan Kumar, Krishan Kumar and Bejoy Nambiar and will release on September 15, 2023 exclusively on Disney+ Hotstar.
Join the intense pursuit of IB Officer Ritwik to dismantle a sprawling reverse hawala operation from its very core. Taking you on this journey are Avinash Tiwary, Rohan Vinod Mehra, Nivetha Pethuraj, Taher Shabbir, Jitin Gulati, Elisha Mayor, Hiten Tejwani among others. 
Creator, Director and Producer of Disney Hotstar's Kaala, Bejoy Nambiar said, "Kaala delves into the realm of reverse hawala, peeling back the layers of crime and betrayal. Behind closed doors, in the shadows, money takes on a life of its own, entangled with betrayal, revenge, and a hunger for power. Kaala is an unfiltered reflection of our reality, a journey I am excited for the viewers around the world to watch to enjoy on Disney+ Hotstar. We are putting the spotlight on the murky world of black money and money laundering with a storyline that will keep you hooked from start to finish."
Avinash Tiwary, playing the role of IB officer - Ritwik Banerjee in Disney+ Hotstar's Kaala, said, "Avinash Tiwary, playing the role of IB officer - Ritwik Banerjee in Disney+ Hotstar's Kaala, said, "As actors, we often delve into a mix of feelings and stories, but 'Kaala' exposed me to a whole new level of power and corruption that truly shook me. Bejoy Nambiar has crafted a world of crime in 'Kaala' that's backed by solid research, with Ritwik at the center of its dark complexities. Watching how he faces this world along with the discoveries he makes about his own life made it a thrilling, minute engaging human Story. I'm excited for all of you to see this journey and the many layers of 'Kaala,' coming soon on Disney+ Hotstar!"
Get ready to unfold the mystery of 'Kaala', streaming from 15th September exclusively on Disney Hotstar.