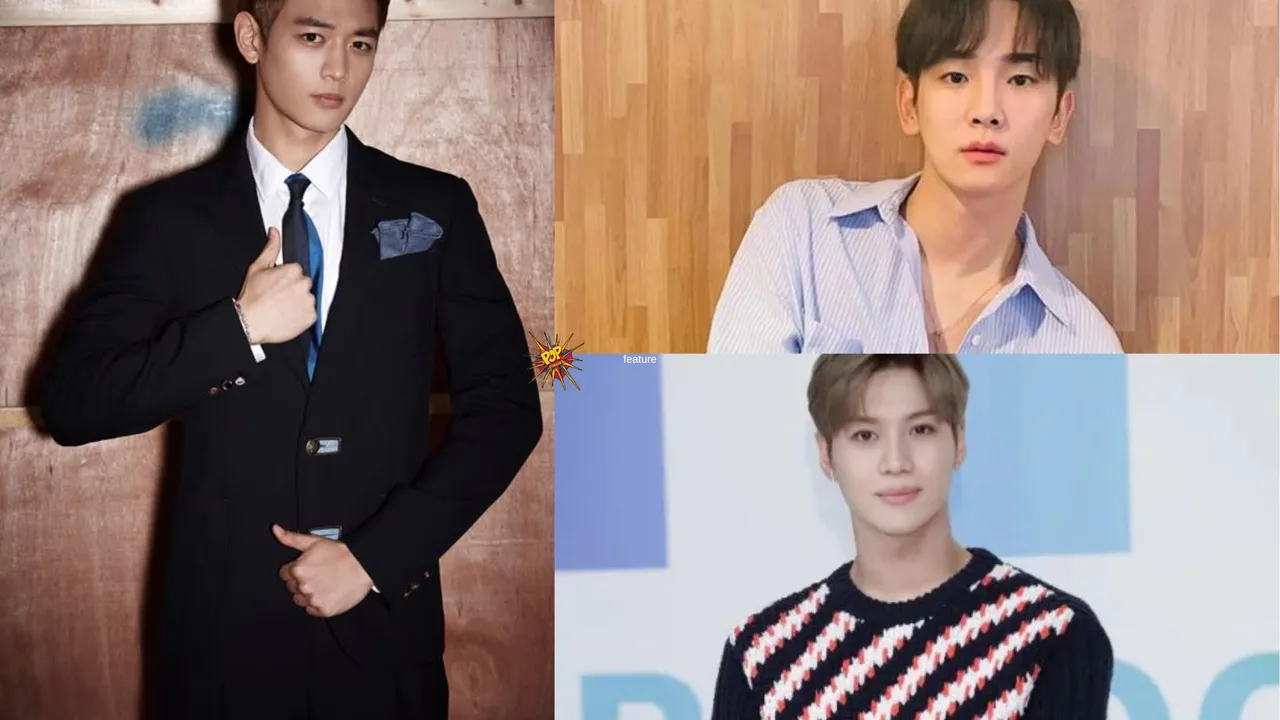 K-Pop, where talent shines as brightly as the stars themselves, discussions about beauty often take centre stage. However, recent remarks made by two prominent artists, Key and Taemin of SHINee, have stirred a debate about the industry's approach to skin tone.
Just this week, fans were left disheartened by comments made by Key and Taemin regarding fellow SHINee member Minho's skin tone. The comments were perceived by many as colourist, shedding light on a pervasive issue not only within K-Pop but society at large. In an era when inclusivity and diversity are celebrated, it's essential to address such comments head-on.
Minho you are BEAUTIFUL. Korea needs to get its shit together and understand that EVERY race has various skin tones. The colorism comments are inappropriate and it's disappointing to see Taemin and Key talk like that about Minho. It's 2023... this is ridiculous https://t.co/602pNvHqcE

— Rolyn롤린 💎✨️ (@justrolyn) September 26, 2023
During an episode of "sHINee.ing," Taemin's comment about Minho's appearance after outdoor activities raised eyebrows. Describing how Minho's skin became darker, Taemin's words implied that having a tan was somehow undesirable. Key chimed in, asking Minho why he had gotten so tanned. Fans were understandably disappointed by these remarks.
This isn't the first time such comments have been made about Minho's skin tone, and it's disheartening that they continue in an industry that should know better. K-Pop, with its global reach, should be at the forefront of promoting acceptance of all skin tones.
it's been YEARS with those jokes about minho's skin tone and actually it's getting annoying and offensive. i love shinee but when they say stupid ass shit then they deserve to be pointed out and yell stupid at them. because they were dumb. at their age they can do better

— biblically accurate onew (@meusconceptions) September 26, 2023
The issue goes beyond individual comments. It's indicative of a larger problem ingrained in society, where beauty standards often favour paler skin. Even comments made by NCT's Jisung about Haechan's skin tone were seemingly accepted without question by SM Entertainment's staff. This systemic problem perpetuates unrealistic beauty standards and can have serious consequences for those who feel the need to alter their appearance.
The episode in question has since had its controversial segment removed, but the issue lingers. In a separate instance, Key made remarks during his show, "Single Life," that raised eyebrows for their cultural insensitivity. Referring to Minho's mismatched attire, Key compared him to a "greedy Mexican old man." It's troubling when cultural stereotypes are invoked casually, reinforcing harmful stereotypes.
everybody expects better from key but like... he's always been like this 😭 this was him @ minho again back in july https://t.co/UuosX9qELd pic.twitter.com/fKJKdVRe9g

— (𖦹ㅍ𖦹) military wife era (@KJlGLOW) September 27, 2023
A global industry like K-pop,  as a global phenomenon, should be at the forefront of promoting inclusivity and diversity. It's high time for the industry to celebrate artists of all skin tones and backgrounds, moving away from outdated beauty standards. By doing so, K-Pop can set an example for the world, inspiring positive change and fostering a more inclusive society.