K-dramas, where love stories bloom amidst captivating narratives, it's not unusual for onscreen couples to spark offscreen intrigue. The interesting question of whether their chemistry is beyond the script adds an extra layer of fascination for fans. To know join us as we unveil the mesmerizing world of K-drama couples whose onscreen charisma left us wondering if their connection extended beyond the cameras.
Yeo Jin-goo and Moon Ga-young
Yeo Jin-goo and Moon Ga-young's dynamic in "Link: Eat, Love, Kill" was nothing short of mesmerising. Their portrayal of colleagues navigating office politics and romance hinted at a deeper connection. While they haven't confirmed anything beyond friendship, fans eagerly await their next collaboration.
Ji Chang-wook and Kim Ji-won
"Lovestruck in the City" brought Ji Chang-wook and Kim Ji-won together in a modern love story. Their onscreen chemistry was palpable, leaving fans speculating about their offscreen dynamic. Despite the rumours, the two actors have kept their personal lives private, adding to the intrigue.
Lee Min-ho and Kim Go-eun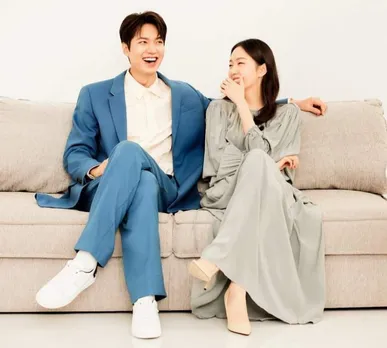 In "The King: Eternal Monarch," Lee Min-ho and Kim Go-eun's portrayal of star-crossed lovers from parallel worlds was nothing short of spellbinding. Their onscreen chemistry had fans speculating about an offscreen connection. While neither actor confirmed the romance, their undeniable rapport remains a captivating mystery.
Park Seo-joon and Park Min-young
"Office Romance" in "What's Wrong with Secretary Kim?" was elevated to a whole new level by Park Seo-joon and Park Min-young. Their sizzling onscreen chemistry fueled rumours of a real-life romance. Though they dismissed the speculation, their playful interactions continue to intrigue fans.
Kim Soo-hyun and Seo Ye-ji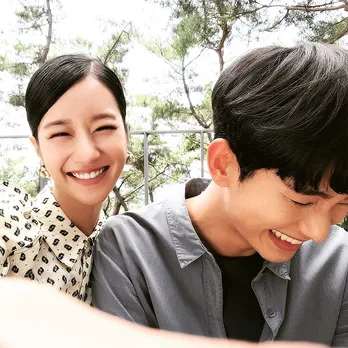 In "It's Okay to Not Be Okay," Kim Soo-hyun and Seo Ye-ji's onscreen journey of healing touched many hearts. While fans speculated about a romance, the actors have denied it and chosen to focus on their careers.
These K-drama couples have cast a spell on viewers, leaving them to wonder if love blossoms beyond the script. These onscreen connections continue to captivate hearts, reminding us that love can flourish both on and off the screen.