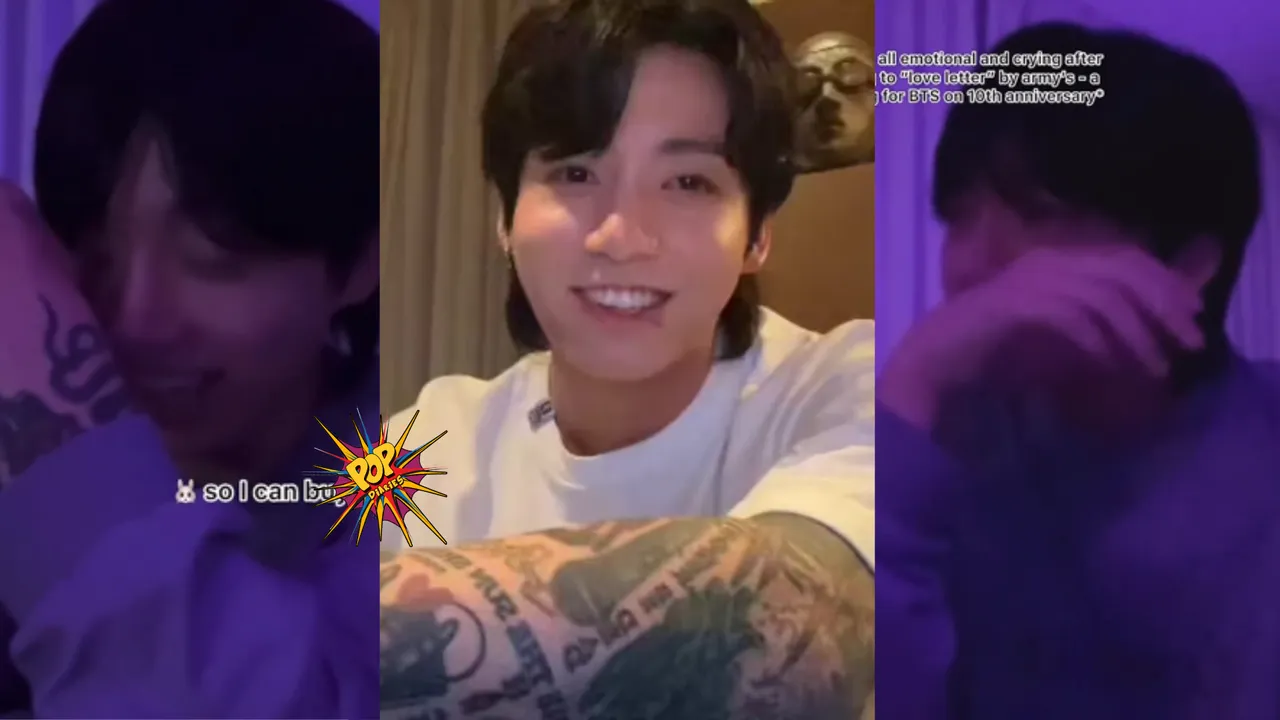 Jeon Jungkook currently made his solo debut with a song titled 'Seven' featuring American rapper Latto and the actress Han Soo-hee in the music video and the track broke several charts in many countries out there. Also, he became the fastest first K-pop artist to make it to Billboard Hot 100 and Billboard Global 200 charts.
No doubt, Kookie is one of the BTS members who considers their fans as their closest friends and while celebrating the success of 'Seven' he came live on Weverse for his fellow BTS Army for almost two and a half hours. During the session, he started falling into tears by listening to 'Love Letters' a surprise song dedicated to the boys by their fans on their 10th anniversary.
ALSO CHECK OUT: AI Universe Hits Again! From Shah Rukh Khan as Oppenheimer To Flavourland's Icons Imagined In Real!
In the live, Jungkook became very overwhelmed and emotional by listening to the song to which he expressed saying with his teary-eye smile, their fans should release them as a physical album so he can buy it and further said "Wow, it's really touching" in his breaking voice. Adding on, "Why ARMYs' voice is so nice, so beautiful" then he claps for them and says, "I should go to sleep while listening to these songs."
The singer also made it clear that he is an 
"ARMYs fan!"
Check out the video below: 
ALSO READ: From Bollywood To South Indian Cinema, 22 Indian Actresses Who Gracefully Romanced On-screen With Both Father And Son!
That proves how much fans mean to BTS boys, they never fail to appreciate, be with them and especially they don't stop loving them.
Jungkook's Seven is doing wonderful, he has not only released a music video but he has also unveiled a video of him tapping feet on the song. The dancing video came in as a surprise for everyone and it is terrifically amazing!
ALSO READ: DEETS INSIDE: Huge Update For Cinephile! Thalapathy Vijay & Shah Rukh Khan To Come Together For 'Jawan'
Currently, BTS members RM, Jimin, Jungkook, V and Suga are focusing on their solo music careers while other members Jin and J-Hope serving in the military. 
ALSO READ: "It is such an idiotic thing to say," Anupam Kher Reacts On Negative Comments For His Rabindranath Tagore Portrayal