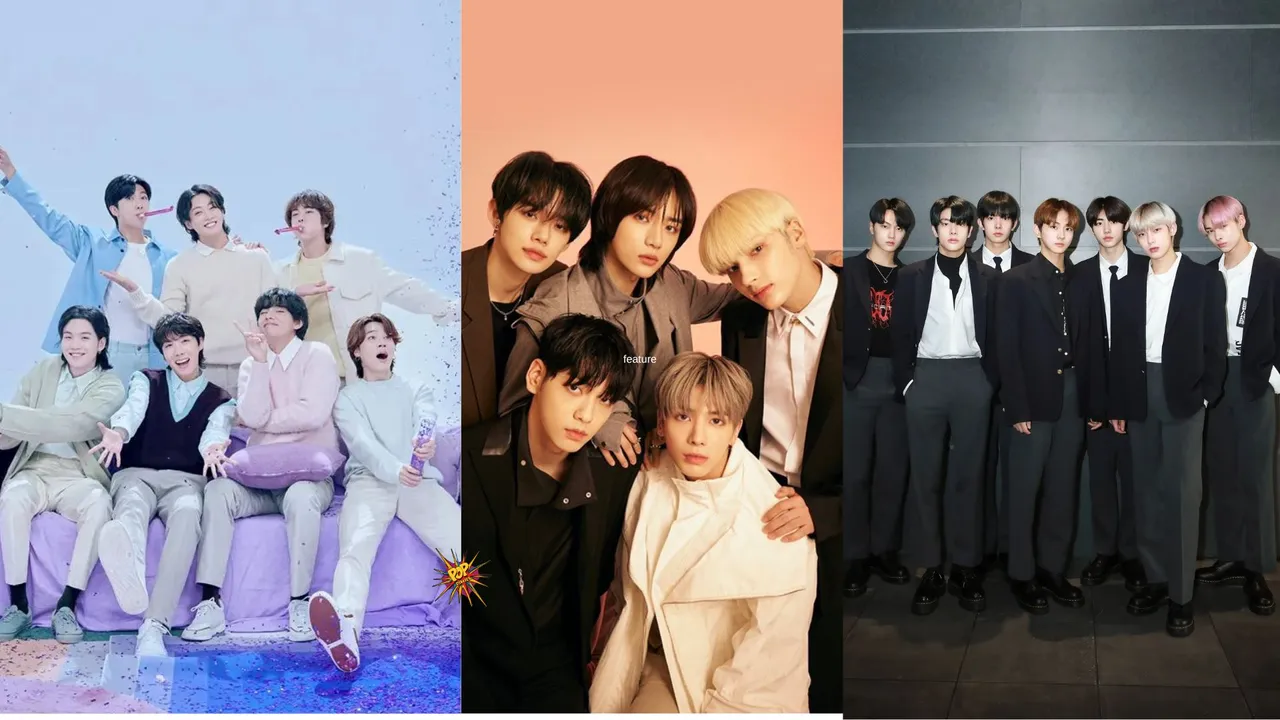 Ize Press has unveiled the release dates and covers for the English-language editions of HYBE's original story webcomics featuring BTS (7FATES: CHAKHO), TOMORROW X TOGETHER (THE STAR SEEKERS), and ENHYPEN (DARK MOON series).
Originally published in ten languages on WEBTOON Worldwide Services, these titles collectively amassed over 70 million views in a single month. Notably, the late artist of the acclaimed Solo Leveling comic, DUBU, contributed the cover art for the print edition of 7FATES: CHAKHO, Vol. 1, marking his final professional work before his untimely passing in 2022.
Ize Press is also set to publish English print editions of HYBE's web novels of the same titles, providing readers with physical copies of these beloved fantasy series. This addition enhances Ize Press's growing collection of English print editions of Korean comics.
7FATES: CHAKHO
Created by HYBE with BTS
This dynamic collaboration with BTS delves into the story of seven young men bound by destiny. After navigating a series of trials and tribulations in their upbringing, they must unite as a group of seven to unlock their ultimate fate. Set in the near future, 7FATES: CHAKHO is an urban fantasy inspired by Korea's Joseon Dynasty Chakhogapsa tiger hunters, portraying the clashes between humans and the Beom tribe in a corrupt world. It's scheduled for release in October 2023.
THE STAR SEEKERS
Created by HYBE with TOMORROW X TOGETHER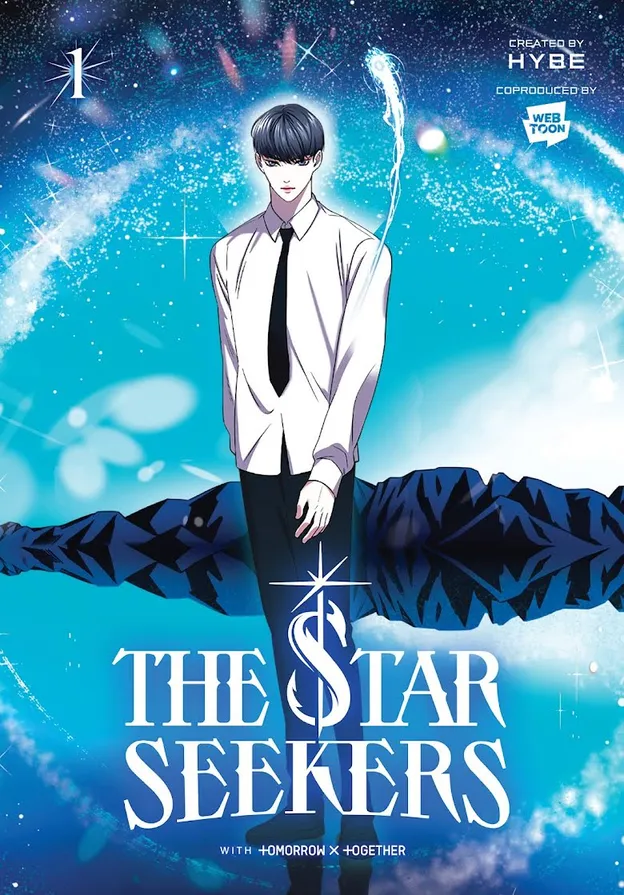 THE STAR SEEKERS revolves around a pop band of young men residing in a world where magic is an everyday reality. One day, they awaken to discover their dormant magical abilities, embarking on a journey filled with imaginary creatures, magic, and a unique perspective on the entertainment world. Anticipated release in November 2023.
DARK MOON Series
Created by HYBE with ENHYPEN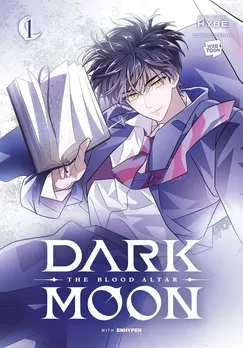 Mixing urban fantasy with teen romance, DARK MOON explores the interactions, confusion, and chemistry among a group of vampires, a pack of werewolves, and a mysterious girl harbouring a profound secret. The DARK MOON series unfolds through a collection of stories, commencing with DARK MOON: THE BLOOD ALTAR. Featuring a heroine with extraordinary abilities, youthful friendships, and a gripping secret, DARK MOON: THE BLOOD ALTAR adds fresh excitement to the realm of teen romance. Expected release in December 2023.
These releases promise to immerse readers in captivating narratives woven by these K-pop sensations and their collaborative storytelling efforts.