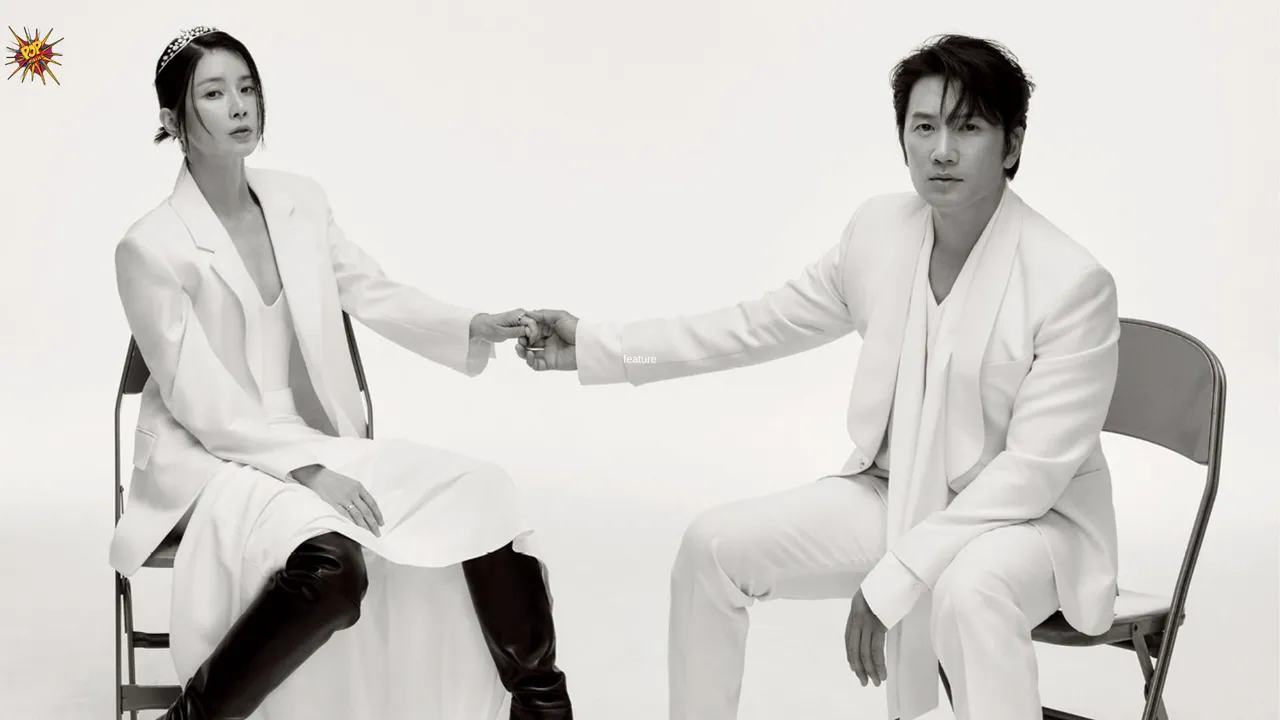 K-Drama  Celebrity couple Ji Sung and Lee Bo Young mark their 10th wedding anniversary in style, gracing the pages of Allure Korea in a charming pictorial.
In an accompanying interview, while reflecting on their journey, Lee Bo Young mentioned that their connection has remained steadfast since the beginning. She humorously noted her initial impression of Ji Sung as "boring but serious and hardworking." However, she appreciated his mature and reliable demeanour and admired how he never tried to change her or felt embarrassed by her.
Lee Bo Young also expressed her hopes for Ji Sung's future acting projects, wishing to see him take on more affectionate and cute roles, highlighting his delicate and soft personality beneath his tough exterior.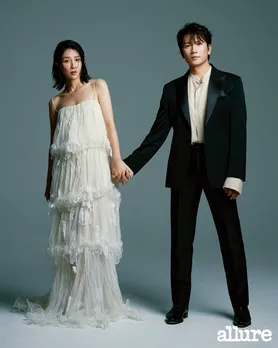 The couple revealed their penchant for creating memorable events for each other and their children. These often involve candlelit cakes and surprise visits to the children's school, keeping the flame of excitement alive in their family life.
Their bond is evident in their family dynamics as they continue to share a king-size bed. Ji Sung's commitment to his family was lauded by Lee Bo Young, who described him as a family man who prioritizes what's truly important in life.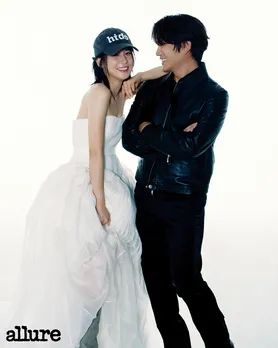 When asked about the ideal film genre to represent their relationship, Ji Sung playfully suggested "action," noting that their interactions have evolved from senior and junior actors to a harmonious partnership. He praised Lee Bo Young's ability to love and encourage those around her and commended her recent performance in "The Agency."
As they look ahead, Ji Sung expressed his desire to revisit Toledo, Spain, where he proposed to Lee Bo Young, and recreate the moment captured in a photograph. He humorously mentioned that this plan had been intended for their fifth anniversary but was postponed due to their busy schedules.
Ji Sung and Lee Bo Young's heartwarming love story continues to inspire and captivate fans, both on and off the screen. Their enduring bond and affection for one another serve as a beautiful testament to their lasting marriage.
Lee Bo Young reveals their family's close-knit bond, where they do everything together, even sleeping on a king-size bed. Ji Sung, in turn, praises Lee Bo Young's loving and encouraging nature and her recent performance in "The Agency."
When asked about their ideal film genre to represent their relationship, Ji Sung humorously suggests action due to their dynamic interactions. He commends Lee Bo Young for being an incredible woman who knows how to love and support others genuinely.
Ji Sung wraps up the interview with a sentimental wish to revisit the location of their marriage proposal in Toledo, Spain, although it may prove challenging due to their busy schedules.