Amidst several speculations of a famous pop culture singer Joe Jonas and Game of Thrones fame actress Sophie Turner splitting apart after their four years of marriage were doing rounds on the internet, the couple breakdown silence on Wednesday with a joint statement of officially announcing their divorce on social media. 
As per previous reports of TMZ, sources close to the couple claimed that it came down to 'different lifestyles' if Sophie preferred to party while Joe wanted to stay at home and PageSix reported that Jonas had been "unhappy" for a long time before he decided to part ways.
New Twist of Divorce Reason is!
Now the latest reports from TMZ suggest a new twist that Joe was 'less than supportive' of Sophie Turner when she struggled after giving birth to her second child last year. The portal said that several sources, who were around a couple after the post-pregnancy, the actress 'didn't want to leave their home' and 'didn't want to be photographed or go to events'.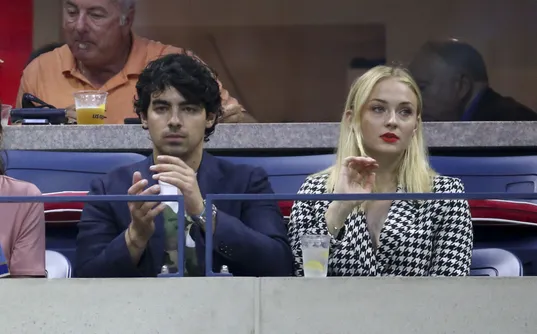 ALSO CHECKOUT: SEE VIRAL PHOTOS: Joe Jonas First Outing With Daughters After Filing Divorce From Sophie Turner
They added, "Nevertheless, she attended several events with Joe, but at one specific event, several people who were there said Sophie made it clear she was uncomfortable and didn't want to be there."
According to TMZ sources, Joe 'complained Sophie was MIA (missing in action) and felt she needed to get out more'. While it was clear to the people who were there and heard Joe, that there was a strain in the relationship.
However, TMZ's sources then connected to Joe on the same and he acknowledged there were 'challenges in the relationship', but said that he 'was supportive' of Sophie.
ALSO READ: All About Shah Rukh Khan's 'Jawan' Dynamic Release: 'It will create NEW records' Netizens Review, FDFS Opening Madness, A 'Dahi Handi' Salute To Fans Arriving Theatres In Different Looks!
Joe Jonas and Sophie Turner got married on May 1, 2019, in Las Vegas and they gave birth to their first child in July 2020 while their second child was born in July 2022. While, just a few hours after the official divorce announcement, the singer was spotted with daughters at a restaurant for breakfast time and the pictures were going viral on the internet.
ALSO READ:
ALSO READ: Shah Rukh Khan 'Thank each and every Fan Club', As SRKians Celebrates 'Jawan' At A Crazy Massive Scale!
ALSO READ: INDIAN-ORIGIN Presidents, Global Leaders To Top CEOs Who's Making Us Proud!