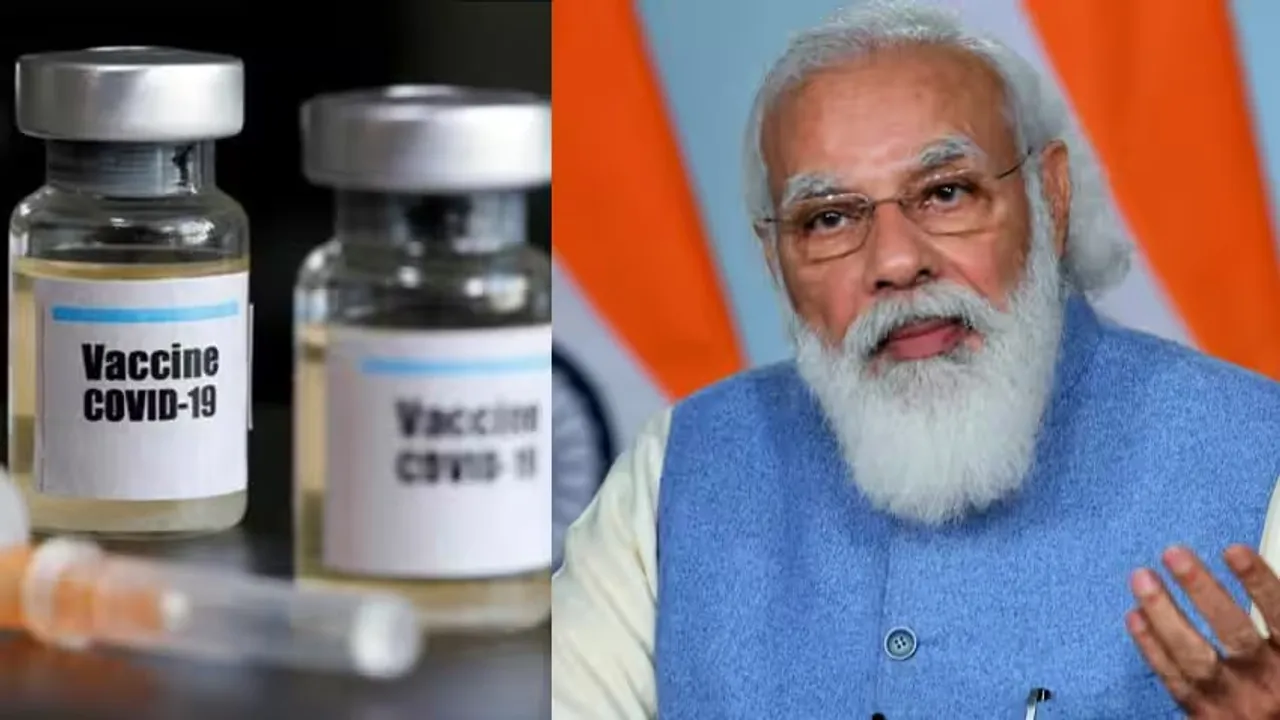 'The Vaccine War'  the latest cinematic offering from acclaimed director Vivek Ranjan Agnihotri, continues to bask in a sea of appreciation as it captivates audiences, impresses critics, and garners recognition from prominent figures.
In a recent development, India's Prime Minister Narendra Modi has lauded the film, commending its portrayal of the relentless efforts of our country's scientists in the battle against COVID-19.
The film, which has already struck a chord with viewers for its poignant storytelling and powerful performances, received a heartfelt congratulatory message from Prime Minister Modi. He praised the makers of 'The Vaccine War' for their efforts in emphasizing the vital role of scientists and science in addressing the challenges posed by the pandemic. Mr Prime Minister says "I have heard that a film called 'The Vaccine War' has been released, which depicts the relentless efforts of our country's scientists who worked day and night, dedicating themselves to the cause of fighting COVID in their labs, like sages. In this film, all these aspects have been portrayed... I congratulate the makers of this film for highlighting the importance of scientists and science".
#WATCH राजस्थान: जोधपुर में PM मोदी ने कहा, "मैंने सुना है एक फिल्म आई है द वैक्सीन वॉर, भारत में कोविड से लड़ाई लड़ने के लिए हमारे देश के वैज्ञानिकों ने जो रात-दिन मेहनत की, अपने लैब में एक ऋषि की तरह साधना की.. उस फिल्म में इन सभी बातों को दर्शाया गया है...मैं यह फिल्म बनाने… pic.twitter.com/N9vtWkPKsT

— ANI_HindiNews (@AHindinews) October 5, 2023
'The Vaccine War' masterfully depicts the unwavering dedication and sacrifices made by scientists who toiled day and night, much like sages, in their laboratories to combat the  crisis. It has resonated deeply with audiences and ignited discussions about the significance of scientific research in these trying times.
 'The Vaccine War'  features Nana Patekar, Sapthami Gowda,Raima Sen, Anupam Kher and Pallavi Joshi as lead characters and the film will tell the story of the crisis time when India developed the vaccine. Produced by Pallavi Joshi and I Am Buddha, the film  released in Hindi, Tamil, and Telugu on 28th September 2023.