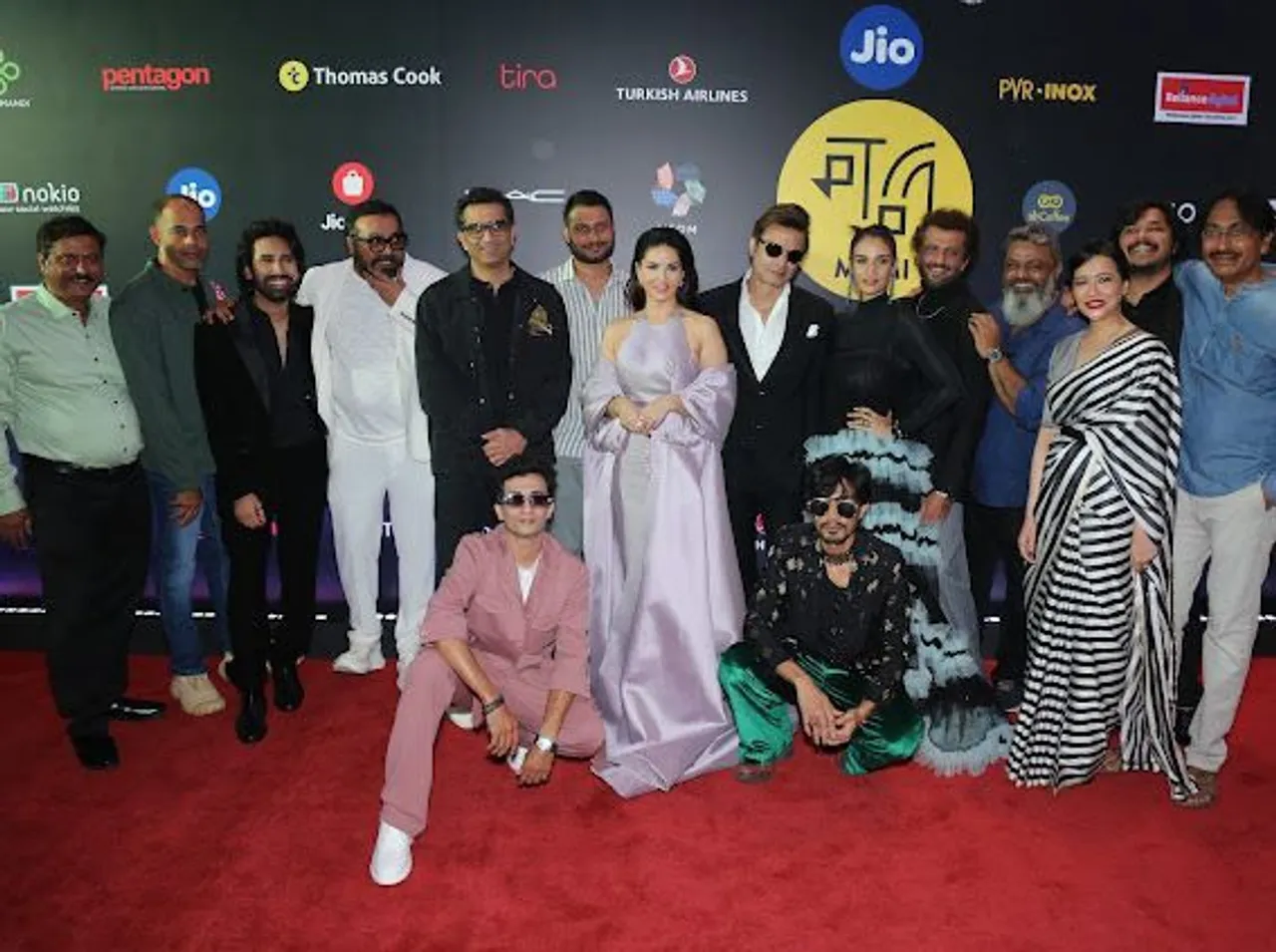 It's a standing ovation for Zee Studios and Good Bad Films's Kennedy at the MAMI Film Festival! 
After having left the global audience impressed, Zee Studios and Good Bad Films highly anticipated police noir film Kennedy has also proved its mettle on the home grounds. The Anurag Kashyap directorial has recently been screened at the MAMI Film Festival 2023 held in Mumbai and has won a standing ovation from the audience. Its compelling narrative, which traces the journey of a sleep-deprived police officer as he battles adversity on the path to redemption, has fascinated the audience at the prestigious podium which made the film rake in yet another glory to its name. 
Kennedy starring Rahul Bhat and Sunny Leone in the lead has been eagerly awaited by the audience. One after the other the film is leaving its mark on different Film Festivals. The film premiered at the 2023 Cannes Film Festival and then premiered at the 2023 Sydney Film Festival and then at the Bucheon International Fantastic Film Festival and was immensely loved by the audience. Now, as the film has received a standing ovation at the MAMI Film Festival 2023, it speaks volumes of its success. Overwhelmed by the amazing response, the director Anurag Kashyap was seen expressing his gratitude to the audience and explained how and where this story was born. Along with the director, the leads Rahul Bhat, Sunny Leone, and other team members were present on the stage.
Well, the excitement of the audience for Kennedy was well witnessed before the screening as within a mere two minutes, all 2000 available seats for the film were sold out. It's indeed an example of the success that the film with a low budget and with no big star, is winning the hearts of the audience across the globe. This has indeed piqued the excitement for its release in the cinema. 
Kennedy is written and directed by Anurag Kashyap starring Rahul Bhat and Sunny Leone. The film has been produced by Zee Studios and Ranjan Singh & Kabir Ahuja of Good Bad Films. The DOP of the film is Sylvester Fonseca. The music of the film is composed by Ashish Narula with Aamir Aziz & Boyblanck. The editing of the film is done by Tanya Chhabria and Deepak Kattar. The sound design of the film is done by Kunal Sharma and Dr. Akshay Indikar.