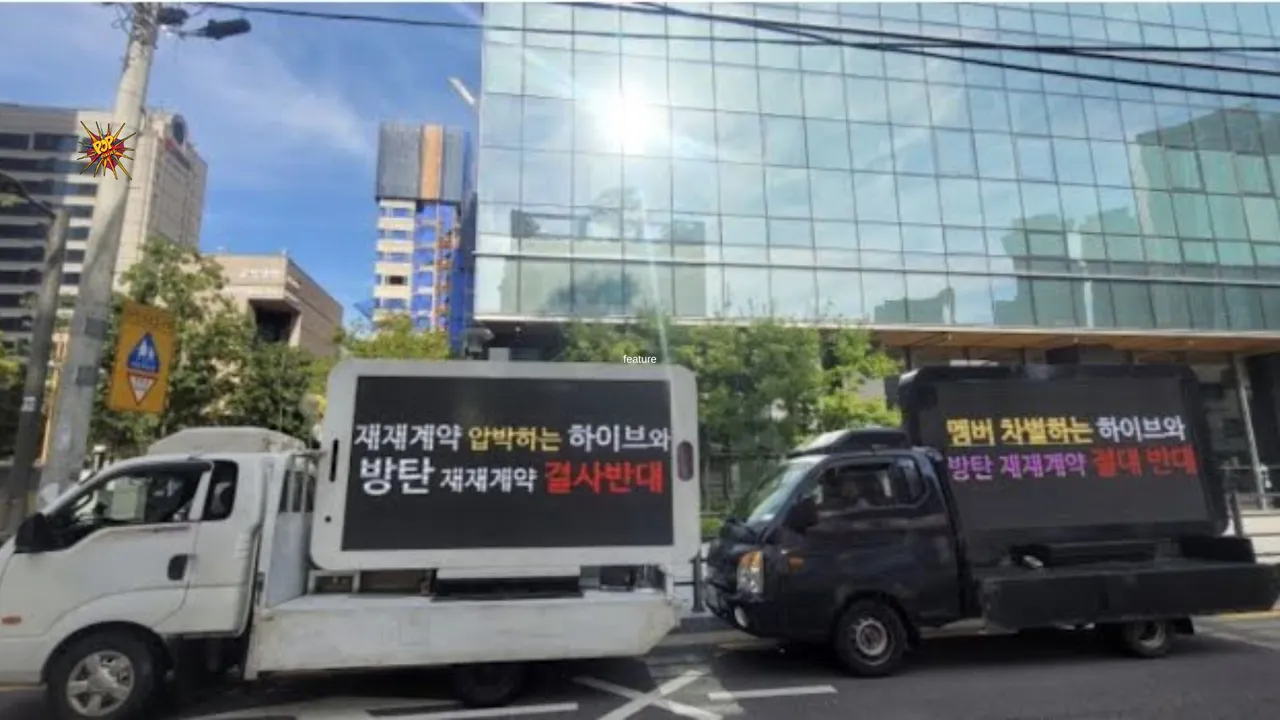 On September 20, the global BTS fandom was electrified by the news that all seven members had officially renewed their contracts with Big Hit Music. This revelation ignited a widespread celebration among fans worldwide, but it also ignited a divisive wave of discontent within a fraction of the fandom.
A faction of dissatisfied fans took their protest to the streets, staging demonstrations outside HYBE buildings, and even employing protest trucks as their unconventional medium of expression. These protests quickly went viral under the title "The Truck Sent To Protest Against BTS Re-signing With (HYBE)."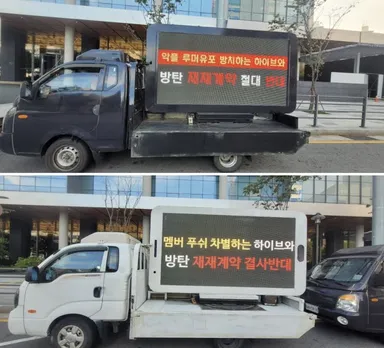 The messages displayed on the protest trucks were explicit in their grievances. One sign read, "We are against BTS re-signing with HYBE, the label that doesn't protect the members from malicious rumours." Another sign conveyed, "We are against BTS re-signing with HYBE, the label that is biased in how they support certain members."
These allegations are rooted in the belief that HYBE exerted undue pressure on BTS during contract negotiations and, in their view, favoured specific members over others.
In response to these protests, netizens, who are part of the broader fan community, expressed criticism against the dissatisfied fans.  Their comments said, "I'm sure the members can take care of themselves. Who are they to say these things?" and "Wasn't it the members who decided to renew?" These reactions underscore the prevailing belief among fans that the members' autonomy and well-being are paramount.
The BTS contract renewal situation reminds us that in fandoms, it's normal to have different opinions and reactions. Even though some fans may disagree, most still support BTS and appreciate their incredible journey together.
We should recognize that contract renewals in entertainment are complex. They involve discussions between artists and management. The final decision to renew or not lies with the members. It's safe to assume they thought carefully before making their choice.